WEEKLY EXPORT REPORT: Soybean sales strong this week; corn slips
WEEKLY EXPORT REPORT: Soybean sales strong this week; corn slips
New-crop wheat sales slip but match trade forecasts.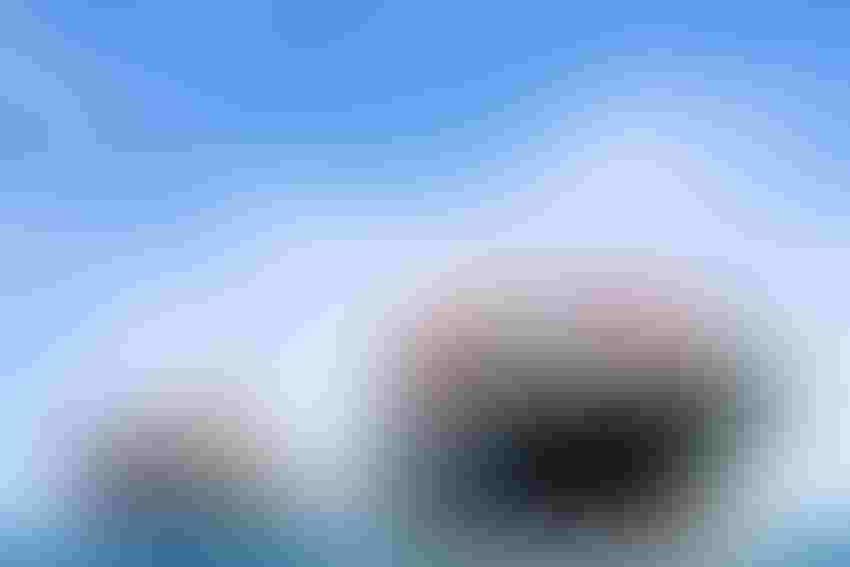 Tryaging-iStock_Thinkstock
Old-crop soybean sales had another strong week, rising 33% from a week ago, while corn sales slowed for both old-crop and new-crop supplies, the U.S. Department of Agriculture reported on Thursday.
Old-crop and new-crop wheat sales were down, but the old-crop business of 7.4 million bu. still topped the pace needed to meet USDA's annual sales forecast. Wheat's crop year ends May 31, so the focus has shifted to the new crop, with weekly sales of 12.6 million bu. matching trade forecasts.
Old-crop wheat sales were led by Mexico, Venezuela and Japan, while the new-crop sales were led by Mexico, Guatemala and unknown destinations.
Old-crop corn sales of about 18 million bu. were down 35% from a week ago and missed trade estimates, but they still topped the pace needed to meet USDA's annual sales forecast. Japan, Mexico and Taiwan led buyers. New-crop corn sales were just under 20,000 bu. and went to unknown destinations.
In daily reporting on Thursday, USDA said 4.54 million bu. of 2016-17 corn were sold to unknown destinations. That business will be included in a future weekly export report.
The weekly soybean sales of 17.4 million bu. were led by unknown destinations, China and Pakistan. Old-crop sales have already eclipsed USDA's annual forecast. New-crop sales of about 220,000 bu. went to Taiwan and Indonesia.
The Chicago, Ill., soybeans futures moved up about a penny after the export report was issued, while corn and wheat showed little reaction to the export numbers in the closing minutes of the overnight trading session.
Chicago Board of Trade (CBOT) July soybeans closed 3.75 cents higher and August 3.5 cents higher. July and September corn both closed 1 cent higher.
CBOT July soft red winter wheat futures closed 1.75 cents higher, while Kansas City, Mo., July hard red winter finished 2.5 cents higher.
Soybean meal export sales of 125,000 metric tons were up 10% from the previous week and matched trade forecasts. The Philippines, Mexico and Colombia led buyers. New-crop business of 34,900 mt went to Honduras and Guatemala.
Soybean oil sales of 10,000 mt were down 33% from the prior week, with Mexico, Colombia and El Salvador as the leading buyers.
Sorghum had a net reduction of nearly 126,000 bu. as cancellations by unknown destinations offset sales to China and Mexico.
Subscribe to Our Newsletters
Feedstuffs is the news source for animal agriculture
You May Also Like
---