USDA crop progress: Corn planting stalls at 5%
USDA crop progress: Corn planting stalls at 5%
Spring wheat, sugarbeet and oat crops have also started slow this spring.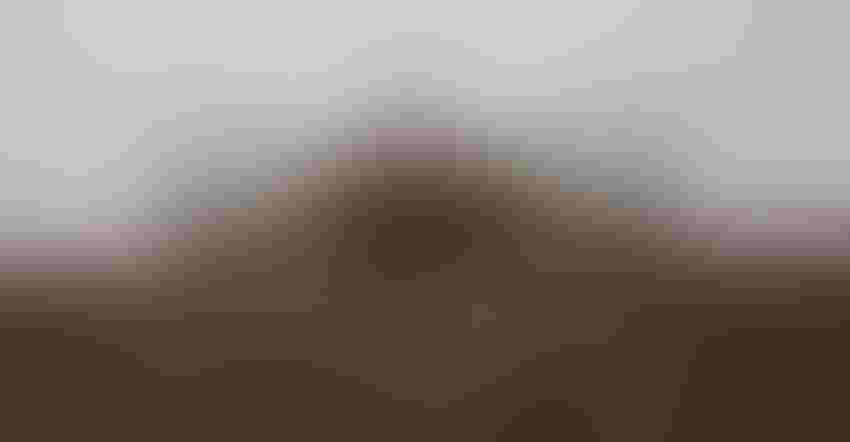 Dan Meyer plants corn on his family's farm May 10, 2008, near Hampshire, Illinois.
Scott Olson/GettyImages
With winterlike weather hanging on well into April across much of the upper Midwest and Northern Plains, perhaps it's no surprise that the 2018 planting season is off to a slower-than-usual start for some crops.
As of April 22, 5% of the U.S. corn crop has been planted, according to the latest USDA Crop Progress report – inching up from 3% complete the prior week. Some southern states, including Texas (65%), North Carolina (48%) and Tennessee (30%) lead the way, but further north, precious little of the crop is in the ground. In Illinois, just 4% of the crop has been planted, for example, and 1% of Indiana's planting is complete.
That's a slow start for corn planting based on recent years. Last year, 15% of the corn crop had been planted by this time, and the five-year average is 14%.
Some other crops have started this spring relatively slow. Notably, the 2018 sugarbeet crop is only 12% planted, versus a five-year average of 37%. Idaho accounts for the vast majority of this year's planted acreage so far. Oats are also significantly behind, with 31% planted versus a 55% five-year average.
Spring wheat is another crop off to a slow start, with just 3% of the crop planted so far – unchanged from a week ago. Last year, the pace had reached 21% complete, with a five-year average of 25%.
Winter wheat is physiologically behind in other ways. Although the crop was planted months ago, USDA is currently tracking how much of the crop has reached heading. As of April 22, only 13% of this year's crop has reached that growth stage, compared to 30% a year ago and a five-year average of 19%. Texas (56%), Arkansas (44%), Oklahoma (23%) and North Carolina (20%) have made the most progress so far.
Crop condition for winter wheat, meantime, remains mostly stable. Thirty-one percent of the crop is rated good to excellent, which is unchanged from a week ago – but 25% is rated good and 6% is rated excellent, versus 26/5 last week. Percentage of the crop rated fair, poor and very poor is unchanged from last week.
Soybean plantings are on the board this week at 2% complete, in line with the five-year average of 2% but behind last year's pace of 5%.
Cotton's planting pace (9%) is mostly in line with last year (11%) and the five-year average (10%). So is sorghum's planting pace (24%) when compared to last year (24%) and the five-year average (23%).
Subscribe to Our Newsletters
Feedstuffs is the news source for animal agriculture
You May Also Like
---