McKinney, Delles to lead new Alltech Innovation Department
McKinney, Delles to lead new Alltech Innovation Department
McKinney was instrumental in design of True Check, an in vitro digestion system that evaluates diets and impacts of feed technology in monogastric animals.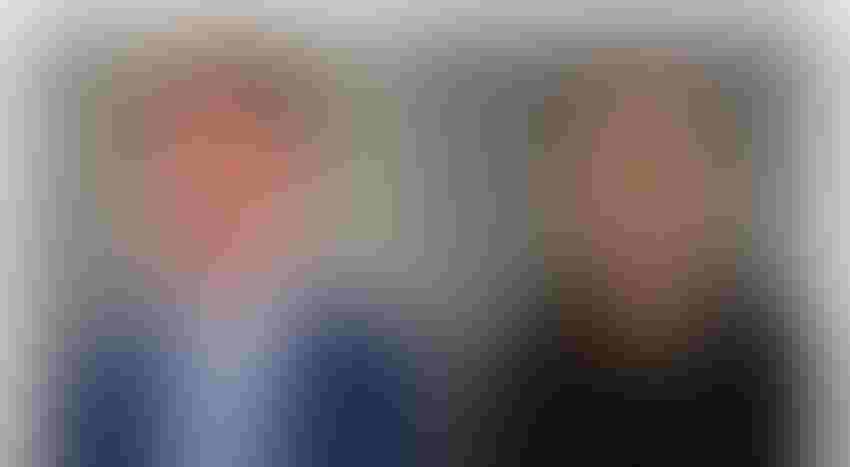 To accelerate innovation and keep Alltech at the leading edge of smarter, more sustainable solutions for agriculture, the company has formed a new Innovation Department, appointing Dr. Kyle McKinney as vice president of innovation and Dr. Rebecca Delles as innovation and analytics manager. The team will be responsible for horizon scanning to meet the needs of tomorrow's customers, rigorously challenging ideas before investment and bringing new technologies to market.
"Our new Innovation Department will serve as an important hub of connection, collaborating with our global sales team and customers to identify opportunities, piloting new innovations with our operations and sales teams and successfully launching new innovations into the market with the support of teams throughout our organization," said Dr. Mark Lyons, president and CEO of Alltech. "This is an exciting development in our effort to exploit more of Alltech's capabilities and ultimately deliver on our ambitions for Working Together for a Planet of Plenty."
Since 2018, McKinney has served as the global director of Alltech's Enzyme Management platform. Prior to that role, he spent three years in Costa Rica focused on leveraging Alltech Crop Science technologies to control disease and reduce chemical applications. While there, he helped establish a fermentation lab to evaluate microbial solutions for disease control. He also worked in Alltech's applications research program for more than a decade, playing an instrumental role in the design of Alltech True Check, an in vitro digestion system that evaluates diets and the impacts of feed technology in monogastric animals. McKinney received his bachelor's degree in agricultural biotechnology from the University of Kentucky, his master's degree in brewing and distilling fermentation technology from Heriot-Watt University and his Ph.D. in agricultural biotechnology from Harper Adams University.
Delles has supported Alltech as a research scientist since 2013. Her focus has been on the impact of nutritional strategies on the oxidative stability of fresh meat products and the role of nutrition on inflammaging (the impact of inflammation on the aging process) in companion animals. She received her bachelor's degree in medical technology at the State University of New York at Fredonia and her master's, Ph.D. and MBA from the University of Kentucky.
Subscribe to Our Newsletters
Feedstuffs is the news source for animal agriculture
You May Also Like
---