GRAIN MARKETS: Fund buying lifts corn and soybeans
GRAIN MARKETS: Fund buying lifts corn and soybeans
Spring wheat tumbles, is now under $7.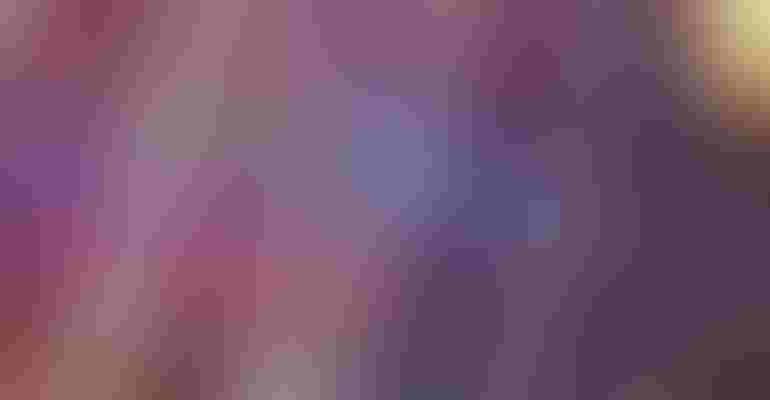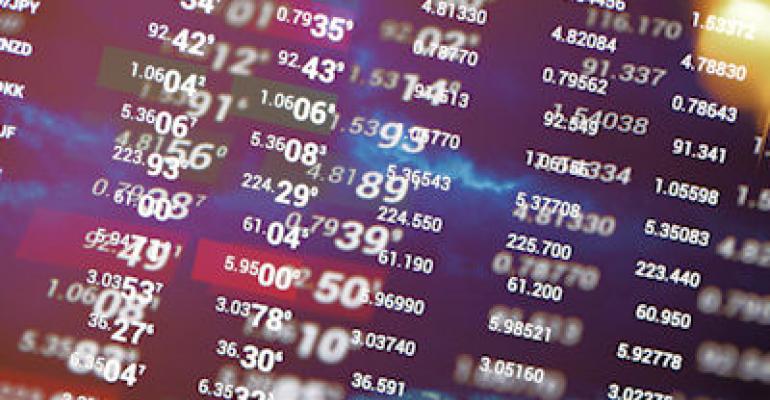 Fund and other buying lifted corn and soybeans on Friday but the gains were not enough to offset yesterday's crash and the two crops closed lower for the week, as did wheat, which closed lower on Friday.
Funds were big sellers of corn, soybeans and wheat on Thursday after USDA forecast a corn harvest of 14.2 billion bushels and an average yield of 169.5 bpa, both of which topped all trade estimates. The soybean crop of 4.38 billion and yield of 49.4 also topped trade forecasts.
All wheat production of 1.74 billion bushels was on the high side of trade estimates to help those markets move lower.
Weather forecasts remain largely neutral for Midwest crops as maps show showers for much of the area the next few days. The latest 6- to 10-day (August 16 to 20) outlook is warm and wet for most of the Midwest.
Outside markets continue to be affected by hostile talk between the U.S. and North Korea. Equities are higher, with the Dow Jones industrials up about 40 points when the crops closed, as weak inflation data may delay the Fed's move to tighten the money supply. The dollar dropped to a one-week low and gold was a few dollars higher.
Exports – USDA, Reuters:
-       USDA said China bought 4.41 million bushels of U.S. soybeans, which will be evenly split between old-crop and new-crop.
-       Taiwanese flour millers are tendering to buy 98,850 metric tons of U.S. wheat.  Offers are due by August 16. Shipment is from mid-October through early November. 
-       A South Korean feed group seeks to buy 70,000 metric tons of corn for arrival in South Korea about Dec. 5. Results are due later today.
-       Jordan has tendered to buy 100,000 metric tons of optional-origin wheat. Shipment details were not available. The tender expires August 16.
-       Bangladesh seeks to buy 50,000 metric tons of optional-origin wheat. The deadline for offers is Aug. 17, with shipment 40 days after deals are signed.
Corn rebounded a little from yesterday's double-digit losses, but the futures finished lower for the week with December well under key moving averages.
Funds were light buyers on Friday after selling a large amount on Thursday.  Weather and crop conditions will be watched going forward.
Corn harvest is moving quickly in the south with the Texas harvest at 31% done vs the 23% average and Louisiana at 30% vs the 18% average. USDA late on Monday lowered the U.S. corn crop rating 1 point to 60% good/excellent.
CBOT's estimated volume for Friday was 350,618. Thursday's volume was 893,599. Open interest in Thursday's lower market increased by 17,009.
September corn settled up 3-1/2 at $3.60-3/4 and new-crop December rose 3-3/4 to $3.74-3/4.
What to Look For: The Midwest harvest is about 6 weeks away. Traders will be monitoring crop conditions, particularly in areas of late-planted corn, such as the northern Midwest and eastern Iowa. Drought conditions in south central Iowa will be watched.
Soybeans closed a few cents higher to recover a small portion of what they lost on Thursday. Even with its small gains, new-crop November closed near its recent six-week low.
While today's 4.4-million bushel sale of soybeans to China offered some support, traders remained focused on the upcoming big harvest.
USDA left Argentina and Brazil soybean estimates unchanged from July, with Brazil's 2017 harvest at 114 million metric tons and 2018's at 107 million. Argentina's 2017 harvest was 57.8 million and 2018's  at 57 million.
CBOT's estimated soybean volume for Friday was 187,621.  Thursday's volume was 305,205. Open interest in Thursday's lower market increased by 8,804.
August soybeans closed up 4-3/4 at $9.35-1/2, September up 4-1/4 at $9.38-1/4 and new-crop November up 4-3/4 at $9.45.
What to Look For – Today's China purchase was the second large daily purchase announced by USDA since that country signed a purchase agreement earlier this summer. Crop ratings will be watched with August weather forecasts mostly favorable for the crop.
Wheat markets closed lower led by the sharp drop in spring wheat, which is now under $7 for the first since late June.
Spring wheat harvest is under way in the northern Plains, with custom harvesters continuing to report a wide range of yields and fewer acres. While yields are mostly down from previous years, protein levels have been favorable at 14% to 16%.
On Thursday, .USDA put all wheat production of 1.74 billion, which was down from July 1.76 billion.  The spring wheat came in at 401 million bushels, which was on the high side of trade forecasts, but down from July's 423 million.
The CBOT estimated Friday's SRW volume at 188,917. Thursday's volume was 220,557. Open interest in Thursday's lower SRW market increased by 2,528. KC HRW's Thursday's volume was down about 2,000 contracts at 61,915 and open interest decreased by 952.
Chicago's September SRW wheat closed down 1-1/4 cents at $4.39-1/4. Kansas City's September HRW dropped 7 to $4.41-1/4. Spring wheat for September tumbled 29-1/4 cents to $$6.74.
What to Look For – Spring wheat harvest is gaining traction in western North Dakota and Montana this week. Customer harvesters are confirming mostly poor yields and fewer acres.
Subscribe to Our Newsletters
Feedstuffs is the news source for animal agriculture
You May Also Like
---