CROP PROGRESS: Corn drops again, while soybeans improve
CROP PROGRESS: Corn drops again, while soybeans improve
Spring wheat slips as 9% is harvested.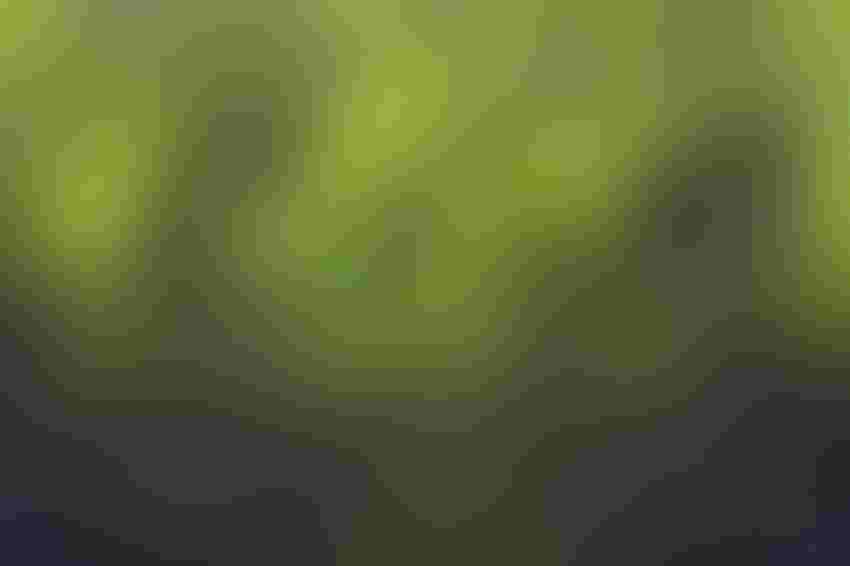 The corn crop's condition rating dropped a little in the U.S. Department of Agriculture's latest weekly report, which was unexpected for a number of traders who had forecasted unchanged to higher ratings.
Soybeans improved two points to 59% good/excellent condition, which many in the trade had expected, while spring wheat was lower again.
Corn dropped one point to 61% good/excellent, with lower conditions noted in Iowa and North Dakota. Improvement was reported in Indiana, Minnesota, Ohio and South Dakota.
"The decline in corn ratings takes our yield projection down more than a half-bushel per acre (bpa) this week, with the average falling to 165.3 bpa nationwide," said Bryce Knorr, Farm Futures senior grain analyst. "Preliminary weather data for July also points to yields below the 170.7 (bpa) trend USDA plugged into its forecast for a summer with normal weather."
Dry conditions continued in parts of Iowa. South-central Iowa reported two-thirds of the topsoil moisture as very short. Also, according to the recent U.S. Drought Monitor, "parts of south-central Iowa were considered under severe drought conditions," the state report said.
Soybeans improved by several points in Illinois and Indiana but lost ground in Iowa and North Dakota.
"Soybeans went the other way, recovering some of their steep losses from the previous week, which were probably overdone," Knorr said. "Our model based on ratings puts the average yield at 47.7 bpa, up around a third of a bushel from the previous week."
Spring wheat declined for the ninth straight week, the latest being a two-point drop to 31% good to excellent due to a 10-point drop in Idaho's crop to 53% good/excellent and to lesser declines in Montana and North Dakota.
"Spring wheat conditions continue to deteriorate, with our projected yield losing near a bushel per acre this week. All-wheat production could be 1.7 billion bu. or less -- 40 million bu. below USDA's July estimate," Knorr said.
Spring wheat was 9% harvested, matching both a year ago and the five-year average.
Winter wheat was 88% harvested to lead the five-year average by two points. The Nebraska harvest was at 99% versus the 90% average.
In other tallies, 23% of the corn had reached the dough stage versus the 25% average. Soybeans setting pods reached 48% versus the 45% average.
Nationally, sorghum was 23% coloring versus the 28% average. The crop was rated 61% good/excellent versus 59% a week ago.
Subscribe to Our Newsletters
Feedstuffs is the news source for animal agriculture
You May Also Like
---