CROP PROGRESS: Corn 6% planted; winter wheat improves
CROP PROGRESS: Corn 6% planted; winter wheat improves
More rain helps Plains wheat.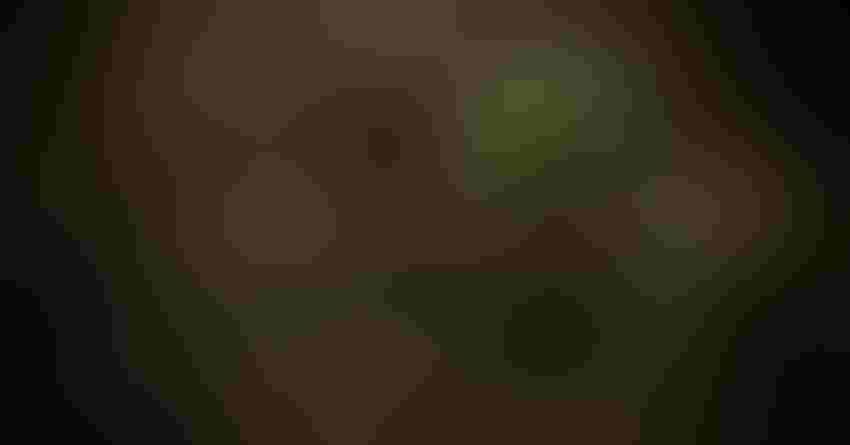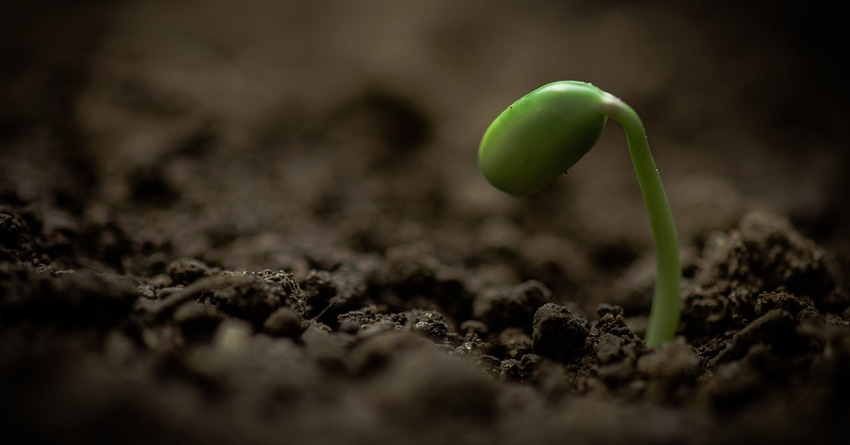 Corn planting increased to 6% this week, which was short of trade forecasts and behind the 12% pace a year ago and the 9% average, as rain in the Midwest slowed progress, the U.S. Department of Agriculture said on Monday.
Corn planting was behind the average paces throughout the Midwest, with Illinois at 6% versus the 13% average, Iowa at 2% versus 4% and Indiana at 4% versus 6%.
Winter wheat improved one point, as expected, to 54% good to excellent condition as the Plains crops were helped by rain.
"Our projection of winter wheat yields increased modestly, with most states gaining -- in line with the forecast from vegetation health index maps," said Bryce Knorr, Farm Futures senior grain analyst. "The model based on state yields improved 0.3% to 49.04 bpa (bu. per acre), with the model based on USDA's nationwide rating improving 0.2 bpa to 46.45 bpa."
Rain limited Iowa to three days suitable for fieldwork statewide.
"Corn planting has been limited as producers have been patiently waiting for warmer and drier soil conditions," the Iowa report said.
Iowa corn was 2% planted versus 11% a year ago and the 4% average, Illinois was at 6% versus 11% a year ago and the 13% average and Nebraska was at 3% versus 6% a year ago and the 3% average.
Illinois had 2.8 days suitable for fieldwork, and Nebraska had 4.8 days.
"The first fields of corn were planted; however, fieldwork in most areas was limited to spring tillage and fertilizer application," the Nebraska report said.
Topsoil moisture was adequate to plentiful throughout the Midwest, with Iowa reporting 99% adequate to surplus, Illinois 96%, Indiana 94% and Nebraska 77%.
Kansas winter wheat improved to 51% good/excellent from 48% last week. Oklahoma's slipped two points to 43%, while Texas wheat improved one point to 42%.
"Central and eastern counties continued to receive rainfall, while most western counties remained dry. The additional rainfall aided pasture and wheat development but continued to delay corn planting in many areas," the Kansas report said. "Powdery mildew and stripe rust have been identified in some wheat fields."
Oklahoma is still contending with drought conditions in eastern areas of the state, although rain did fall in much of the state. Statewide topsoil moisture was rated 5% surplus, 66% adequate, 22% short and 8% very short.
Spring wheat planting is 13% done nationwide, compared with 25% a year ago and the 21% average. North Dakota spring wheat was 6% planted versus 13% a year ago and the 11% average.
"Warm, windy conditions helped dry out soils and allowed for more fieldwork and planting to be done," North Dakota's report said. "The exception was the northern part of the state, where large amounts of snow were received this winter and muddy soils still exist."
Isolated areas in the northeastern North Dakota experienced some flooding.
Sorghum was 21% planted nationwide versus 16% a year ago and the average of 20%. Texas was the furthest along, at 58% versus 42% a year ago and the 51% average.
Subscribe to Our Newsletters
Feedstuffs is the news source for animal agriculture
You May Also Like
---