The all-American NAFTA team?
The all-American NAFTA team?
While its neighboring trading partners proceed at full strength with NAFTA negotiations, a hold has the U.S. sitting on the sidelines.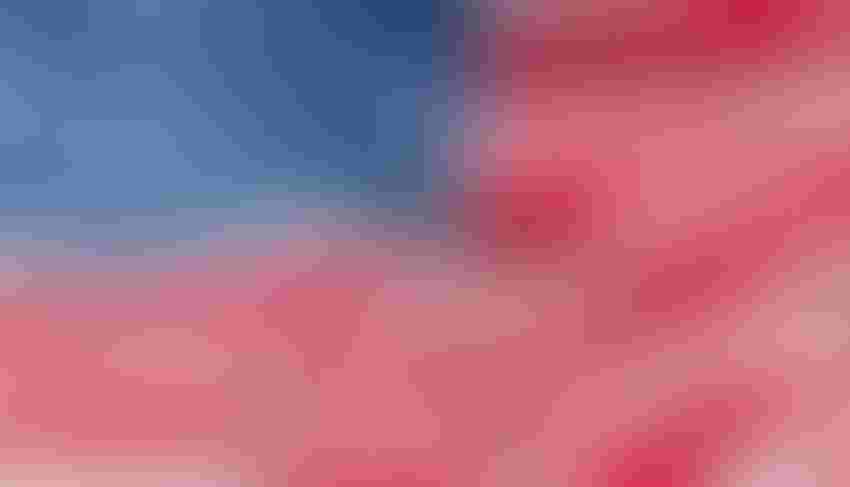 As U.S. President Trump struggles to put together the key individuals in his administration, he's been sacked for one loss after another. Quarterbacking his team of 'the best men and women' has been difficult. Slow to nominate people for key positions and losing appointees to several critical offices to scandals or 'personal' reasons, he's yet to field a full team as he approaches his first year in office.
It should not be even slightly surprising that his hard work at killing the Trans Pacific Partnership (TPP) and crippling the North American Free Trade Agreement (NAFTA) has been a fast trip down a long and muddy road. U.S. Agricultural groups, many of whom had been enthusiastic backers of the early Trump candidacy, have felt betrayed by his actions. Losing one and possibly two golden trade opportunities to expand exports has raised their political ire.   
Their latest effort to further unsettle some very dicey negotiations came when outgoing Senator Jeff Flake (R., Ariz.) placed a hold on the nomination of Gregg Doud to be Chief Agricultural Negotiator, a position with the exalted rank of Ambassador, U.S. Trade Representative. Doud is a nominee with bona fide credentials for the job. According to a White House release announcing the appointment, he is "the current president of the Commodity Markets Council, where he has served since 2013. Prior to that, he was a senior professional staff member of the Senate Agriculture Committee for Sen. Pat Roberts and Sen. Thad Cochran. While working for the Senate Agriculture Committee, Doud assisted in drafting the 2012 Senate Farm Bill, along with legislation regarding many other issues."

But that's not the end of his C.V. The release went on to say "Doud also spent eight years as the chief economist for the National Cattlemen's Beef Assn. He has also worked for the U.S. Wheat Associates and the World Perspectives firm. Doud received a BS in Agriculture and a MS in Agricultural Economics from Kansas State University. He was named the Outstanding Young Alumnus of the Kansas State University Agriculture Alumni Association."

In other words, he's a big gun, an All American player with all the right credentials. He's not a purely political appointee. He's a man who knows his business and he's being held hostage by partisan politics.

Politico, the influential Washington news resource, said Flake's 'hold' is an effort to spike a controversial proposal that the U.S. has introduced into the NAFTA negotiations. A seasonal produce proposal, it's aimed at creating an early higher tariff trigger that would limit cheaper Mexican imports to protect U.S. farmers.

Flake argues that the move would "raise the cost of production, reduce the selection of fruits and vegetables for consumers, and hurt growers in western states." It could be particularly harmful his home-state of Arizona, with the Mariposa Port of Entry in Nogales being the largest U.S. port of entry for produce.

Inserting himself directly into the NAFTA negotiations, the senator asked U.S. Trade Representative Robert Lighthizer to withdraw the proposal during the upcoming round of talks in Mexico City. Two important publications, World Trade Online and Politico have reported that the senator thinks the U.S. proposal to give seasonal producers of perishable products trade protection from imports from Mexico or Canada is unfair.

Flake, a notoriously free-trade advocate said, "Efforts that lead to unnecessary restrictions on trade with our North American partners will have devastating economic consequences both in Arizona and nationwide."
What does Doud think? In an early October testimony before the Senate Finance Committee, he recognized the importance of trade for U.S. farmers.

"America's farmers and ranchers understand that their future and their new wealth, as Thomas Jefferson would put it, depends upon the ability to export the food and fiber they grow to the 95% of the world's population that lives outside the United States," he said.

But Doud will have to sit on the sidelines, playing little more than an unsigned Heisman trophy quality bench-warmer, until Flake withdraws his hold. His action removes a critical and important voice from the U.S. negotiating team. Meanwhile, the Canadian and Mexican teams will proceed at full strength.
Subscribe to Our Newsletters
Feedstuffs is the news source for animal agriculture
You May Also Like
---