The afternoon soap opera that's Hampton Creek
The afternoon soap opera that's Hampton Creek
If afternoon soap operas were still a thing and they were based in a corporate environment, Hampton Creek would be a real life candidate.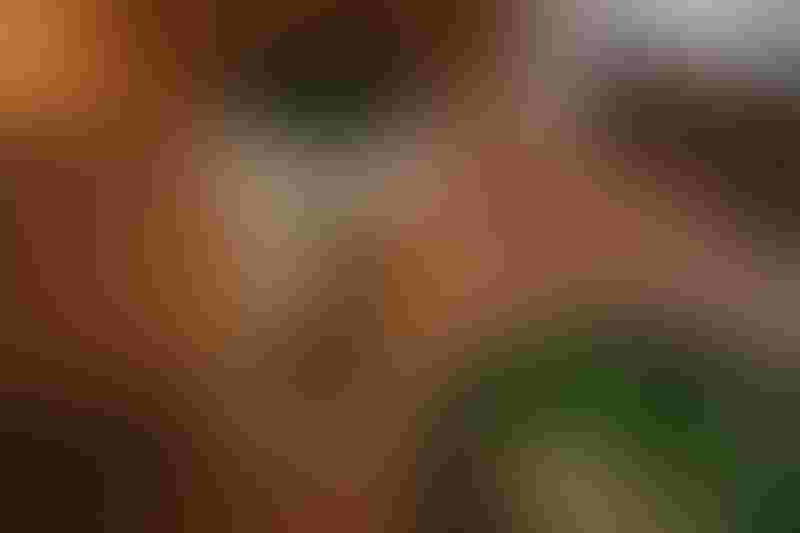 If afternoon soap operas were still a thing and they were based in a corporate environment, I have a real life candidate: phony food producer Hampton Creek.

To be fair, they produce real food but their products are imitations of the real thing.
"Just Mayo" is their lead product, something vegans call the best tasting alternative they've ever slathered on their lettuce and quinoa sandwiches (bread made without eggs, milk other dairy products). Rumors that the product was laced with pathogens caused Target to pull it from its stores.
Responding to a question from Bloomberg News, "The Target spokeswoman said the company received allegations of food safety concerns as well as accusations of manipulation and adulteration of Hampton Creek's products. She said one concern involved reports of pathogens found in a manufacturing facility used by Hampton Creek. Target also received allegations that Hampton Creek products had tested positive for salmonella and listeria. Target said it hasn't confirmed these allegations."
Ouch! Unsubstantiated but still dangerous to Hampton Creek's bottom line.
It seems unsigned letters making certain allegations were sent to several retailers. Target acted in what we might call 'an abundance of caution.' Few others gave it a second thought. Just Mayo still isn't on the shelf at my neighborhood Target superstore, though.
Next? The board recently resigned -- all of them except for CEO Josh Tetrick, Want more senior management level intrigue? At least 15 execs have departed to 'pursue other opportunities' in the last 12 months. Three former staffers attempted an unsuccessful palace coup. Tetrick must be gulping antacids by the barrel.
Then came a high profile lawsuit. Jaden Smith -- you might be familiar with his father, actor Will Smith -- thinks Hampton Creek has infringed on a trademark used by Just Goods, his bottled water company. According to Bloomberg News, young Smith thinks Hampton Creek is violating a trademark agreement reached three years ago. Just Goods alleges that Hampton Creek revised its brand to emphasize the word 'just' after encountering legal or marketing difficulties in the course of its business."
Maybe Tetrick should invest in Procter & Gamble. He can take his dividends in cases of Pepto-Bismol.
Remember that old joke about the soap opera "As the World Turns"? Some people, amused by its every more outrageous plot twists, started calling it "As the Stomach Turns." Which brings us to the dust-up caused by Hampton Creek's announcement of a new egg replacer called "Just Scramble." A few members of the American Egg Board, hopefully with tongue-in-cheek, announced that they were putting a 'hit' on Tetrick.
Staggering through the dense and dark clouds hovering over his company. Tetrick announced Hampton Creek and finally perfected lab grown meat. He's not the first to do that, of course. Similar announcements have been made for at least 20 years. The products always failed on two key points: taste and price. Although some of those 'things' might have looked like meat, they tasted awful. The price per pound was insanely high, too. Even if the taste was acceptable, only the most dedicated and fabulously wealthy vegans could afford it.
Which brings us to Bill Gates of software fame, who seems to be the lead name on a group of fabulously wealthy investors who have injected $220 million of venture capital into the company. The attraction might have been Tetrick's claim that he was in early talks with at least 10 global meat companies, based in Europe, South America and Southeast Asia, about producing and selling his lab meat, probably beginning with a chicken-like product.
Those are major markets, of course, and a significant population of people who are vegetarian or vegan. Let's not mention that as soon as people in those regions attain a certain income level, they drop boiled tofu like an exceedingly bad habit and start demanding beef.
Tetrick does recognize his biggest stumbling block. Acknowledging that production costs are currently 30% higher than the 'real' meat products, he said changing how folks eat depends on creating products that taste better, are more affordable and connect with people.
"Just Chicken" doesn't sound like it fills the bill. There is also a concern about how some of the more militant members of the National Chicken Council might react.
Subscribe to Our Newsletters
Feedstuffs is the news source for animal agriculture
You May Also Like
---