One simple fix could open $2b market for U.S. farmers
One simple fix could open $2b market for U.S. farmers
Time is now for U.S. to send message to Cuba that it is ready to forge an improved relationship with its agribusiness sector.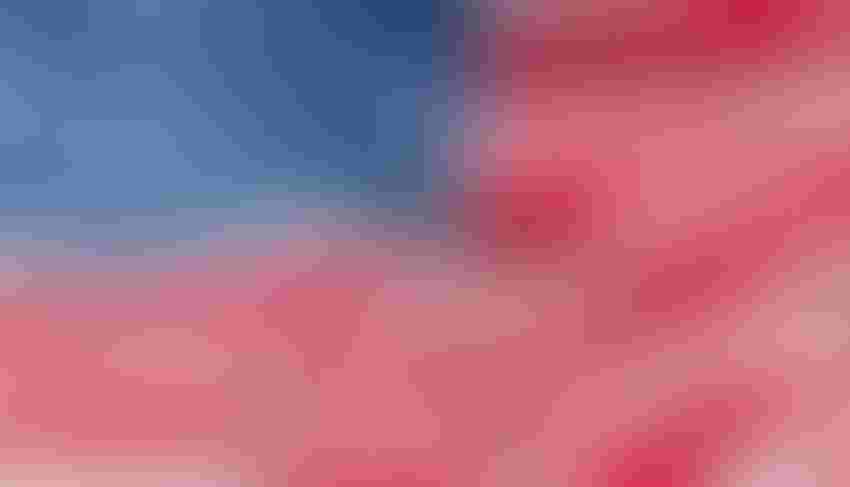 By Roger Marshall, Rick Crawford and Tom Emmer

While the U.S. economy is projected to exceed 3% this year due to President Donald Trump's tax cuts, the economic outlook for America's 3.2 million farmers and ranchers continues to falter to concerning lows.

At the U.S. Department of Agriculture's 94th annual Agricultural Outlook Forum earlier this year, the department's chief economist, Robert Johansson, reported that U.S. farm income remained 50% below its 2013 peak for the third year in a row and predicted that 2018 net farm income would be even lower. Returning to farm growth, he said, will depend heavily on expanded exports.

A $2 billion potential market remains largely untouched just over the horizon in Cuba. Because of Cuba's proximity, U.S. rice, corn, wheat and other exports to the island have a solid advantage over competitors both in shipping costs and delivery times. Yet the U.S. share of Cuba's agribusiness market is less than 15% due to restrictions imposed decades ago. Cuba now imports more food products from Brazil, Argentina, Vietnam and the EU than from the U.S. because these competitors offer preferential trade credit terms.

Congress can quickly fix American agriculture's disadvantage by passing legislation we have co-sponsored: the Cuba Agriculture Exports Act, HR 525 and the Cuba Trade Act, HR 442. These bills, which enjoy broad bipartisan support across America's farm states, promise to expand U.S. exports to Cuba, accelerate farm exports and help create good-paying American jobs in our rural communities. If the U.S. was able to sell its goods to Cuba, Arkansas ag sales could reach $52 million to the island. Kansas could top $55 million in additional sales, with a 25% boost in wheat sales. With an open market to Cuba, Minnesota could see sales soar to $50 million.

In our view, the 2018 Farm Bill now moving through Congress, which aims to improve trade and competitiveness for American farmers, aligns well with the goals of the Agricultural Export Expansion Act. With farmers across the country concerned about diminishing global competitiveness, a Farm Bill that measurably improves opportunities for American agriculture pairs well with other efforts to supply food and agricultural products to Cuba's 11 million people and reaffirms our nation's commitment to reviving farm income through trade growth.

Cuba's entrepreneurial agribusiness sector should welcome expanded U.S. exports and could help deliver even greater benefits for our ag community. Farmers are the backbone of Cuba's nascent private sector, just as American farmers have been a leading pillar of the U.S. economy for centuries.

Cuba has over a-half-a-million farmers, nearly all of whom are private individuals tilling their own land or members of cooperatives, which the U.S. government recognizes as the private sector in terms of trade and investment. The coffee, certain tropical fruit, shrimp and cigars produced by Cuba's primary agribusiness sectors pose no threat to U.S. jobs. On the contrary, income from the export of these products enables Cuban farmers to increase purchases of a variety of U.S. farm products, from chicken and peanut butter, to farm equipment purchased from John Deere and Caterpillar, two U.S. companies that recently opened distribution centers in Cuba.

An approach that promotes U.S. exports to Cuba with reciprocal benefits for Cuban agribusiness is the path most likely to deliver increased, durable gains for American producers. We encourage the Trump Administration to maximize gains for U.S. farmers and demonstrate its commitment to supporting Cuba's private sector by using its authority to open U.S. doors wider to Cuban agribusiness. Passage of the Cuba Agriculture Exports Act, HR 525 and the Cuba Trade Act will drive economic growth and jobs in rural America, and send a clear message to Cuba that the U.S. is ready to forge an improved relationship in our vitally important agribusiness sector.
Editor's Note: Rep. Roger Marshall represents Kansas' 1st District, Rep. Rick Crawford represents Arkansas' 1st District, and Rep. Tom Emmer represents Minnesota's 6th District.
Subscribe to Our Newsletters
Feedstuffs is the news source for animal agriculture
You May Also Like
---