OCM takes USDA court for rollback of fair practices rules
OCM takes USDA court for rollback of fair practices rules
The Farmer Fair Practices Rules were designed to make it easier for livestock producers to take legal action against multinational agricultural corporations when they engage in "unfair, unjustly discriminatory, or deceptive" practice.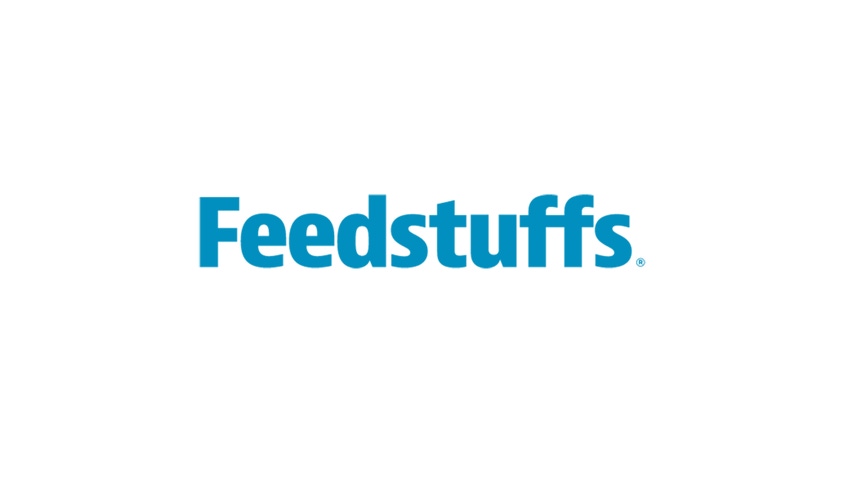 I've been around America's farmers and ranchers for more than four decades and I cannot remember when the U.S. government did not actively protect them from potentially predatory practices by big agribusinesses. Those days might be over. One of agriculture's most important legal weapons, the Farmer Fair Practices Rules, which was proposed during Barack Obama's Administration, was canceled soon after Donald Trump took office.
The Farmer Fair Practices Rules were designed to make it easier for livestock producers to take legal action against multinational agricultural corporations when they engage in "unfair, unjustly discriminatory, or deceptive" practices. Those rules would have helped prevent agribusinesses from punishing farmers with "predatory pricing and bad faith cancellation of contracts" and hold them financially accountable when such practices occurred.
But that safe haven ended abruptly last October. The Trump Administration opened the door to bad practices when it directed the U.S. Department of Agriculture under the newly appointed friend-of-agriculture Secretary Sonny Perdue, to just walk away. Stop the enforcement, they said. Let the (un)free market dictate take-it-or-leave-it terms. Suddenly, America's farmers and ranchers were abandoned, left to fend for themselves in a dangerous legal briar patch controlled by multi-billion dollar corporations.
A dutiful and big business-friendly Perdue withdrew the interim final rule that made it easier for livestock producers to sue meatpackers or processors with which they have contracts. Perdue's USDA will also take no action on a proposed rule to shield contract growers from unfair practices.
Almost immediately, more than 80 suddenly exposed and distressed farm organizations wrote to Trump urging him to reverse what they considered to be an unlawful action. Their pleas were ignored. After being staggered by Trump's one-two sucker punch with his quick destruction of the Trans-Pacific Partnership and the slow-motion dissolution of NAFTA, many in American agriculture were expected to absorb a third and possibly lethal roundhouse blow delivered from deep inside the Beltway.
Making their case for the unfairness of the Trump decision, the Organization for Competitive Markets (OCM) cited some devastating facts. "Since 1980, 90% of U.S. hog farmers and 41% of U.S. cattle producers have gone out of business, and over one million U.S. farmers have been driven off the land. 71% of America's poultry farmers now live below the federal poverty level. A huge contributor is the fact that our livestock and poultry agribusiness anti-monopoly law, called the Packers & Stockyards Act, is not being enforced, and farmers are not protected from predatory and retaliatory practices by the largest livestock and poultry processing companies."
The Trump administration's actions bypassed directives contained in the 2008 Farm Bill which requires the publication of regulations clarifying what violates the Packers & Stockyards Act.
Under the current, more restrictive rules, an individual - a feeder, for example - who is harmed by another industry participant has almost no legal recourse because he would have to prove the action harmed the entire industry. Harm to an individual is not considered a violation.
Backing the administration's action, Perdue claimed that the reason some independent farmers do not succeed is "other people do it better." In other words, their reputedly sloppy business practices do not deserve protection; predatory agribusiness practices do not count..
To stop the abandonment of America's smaller farmers, OCM announced they were joining with the Democracy Forward Foundation to sue the Trump administration "for illegally rolling back the Farmer Fair Practices Rules." (Democracy Forward is a nonprofit legal organization that scrutinizes Executive Branch activity across policy areas, represents clients in litigation to challenge unlawful actions, and educates the public when the White House or federal agencies break the law.)
Explaining the reasoning behind their decision to join with OCM in the suit, a press release from Democracy Forward Executive Director Anne Harkavy said, "The Trump Administration's promises to help farmers are entirely hollow. They broke the law to help big agribusiness abuse independent and contract farmers, the same farmers who are going to lose the most from the president's trade war."
OCM, along with Alabama farm family Jonathan and Connie Buttram, and Nebraska farmer Jim Dinklage, are being represented pro bono by the Democracy Forward Foundation. The case is now before the United States Court of Appeals for the Eighth Circuit in St. Louis with opening comments from both sides this morning (Sept. 26).
Immediately afterwards, I talked with a cautiously optimistic Mike Callicrate who was in attendance. "The judges asked tough but fair questions," he said, "and weren't buying the USDA's defense that they had time neither the time nor the finances to adequately address the issue.
After all, it has been nearly two years since this started," he said.
"It's time to ask if Trump and Perdue are friends of the farmer," Callicrate said. "Trump is a product of the big city. I don't think he understands agriculture or rural America. Perdue's background is in the middle - distribution, not farming."
Callicrate seemed to have boiled down suit to it's core issue when he asked, "Do we (as farmers) really care about the kind of competition we had in the seventies or have we entered an era when we have to rely on the benevolence of big business to survive?"
Subscribe to Our Newsletters
Feedstuffs is the news source for animal agriculture
You May Also Like
---