NARMS data offer key takeaways (commentary)
NARMS data offer key takeaways (commentary)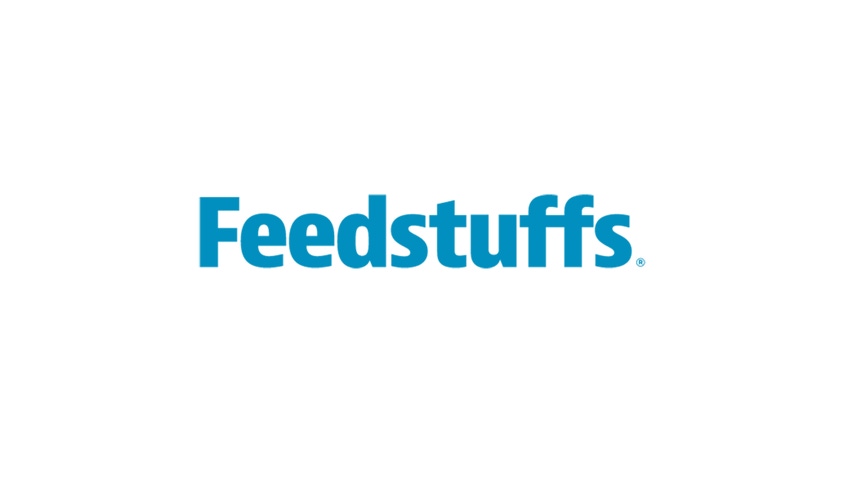 THE National Antimicrobial Resistance Monitoring System (NARMS) is a surveillance system coordinated among the U.S. Department of Agriculture's Food Safety & Inspection Service (FSIS), the Food & Drug Administration's Center for Veterinary Medicine (CVM) and the Centers for Disease Control & Prevention.
FSIS tests meat and poultry products in processing plants, and when those products are positive for bacteria, it assesses antibiotic effectiveness. CDC does the same on human specimen samples.
CVM, in cooperation with CDC and the state and local health departments in California, Colorado, Connecticut, Georgia, Maryland, Minnesota, New Mexico, New York, Oregon, Pennsylvania and Tennessee, tests selected retail meat and poultry samples for bacterial pathogens. Bacterial isolates are sent to CVM for serotyping, antimicrobial susceptibility testing and genetic analysis.
Each site purchases approximately 10 samples each of ground turkey, chicken meat, ground beef and pork chops every month. Bacteria that are further analyzed include salmonella, campylobacter, enterococcus and Escherichia coli.
This FDA process is known as the NARMS retail meat surveillance program, and a report on the results is released annually. FDA just released the report for 2012 surveillance data, and as always, it has created confusion and misinformation.
Part of the confusion is that FDA changes parameters and breakpoints nearly every year, making comparisons from one year to the next difficult.
The following are some highlights from the 2012 NARMS report.
Salmonella
Salmonella was isolated from 18% of retail chicken and 7% of ground turkey samples.
In 2012, all salmonella isolates were susceptible to ciprofloxacin, the drug of choice for treating salmonellosis in adults.
In the last 10 years of reporting, third-generation cephalosporin resistance rose from 10% to 28% in chicken and from 16% to 41% in ground turkey. FDA has pretty much banned the use of cephalosporins in animals raised for food because of this not new but alarming trend.
In the same 2002-12 period, ampicillin-resistant salmonella on chicken meat rose from 17% to 29%. Ampicillin is not a front-line drug for salmonellosis.
Multi-drug-resistant (MDR) salmonella was present in 33% of retail chicken samples and 40% of ground turkey. MDR bacteria have resistance to three or more antibiotics.
Much hullaballoo was made about the MDR numbers, but little was said about the resistance being to antibiotics that are not used to treat salmonellosis. No resistance was seen to ciprofloxacin, and the proportion of salmonella with no detected resistance actually increased from 2011.
Campylobacter
Campylobacter was isolated from 47% of chicken samples and 1% of ground turkey samples. Ground beef and pork chops were not tested for campylobacter.
Macrolides and fluoroquinolones are used to treat human campylobacter-related infections. Both classes are also approved for use in food animals.
Macrolide resistance in retail chicken isolates remained very low, at 1% for Campylobacter jejuni and 12% for Campylobacter coli.
FDA has banned fluoroquinolones for use in poultry flocks since 2005, yet there have been no consistent changes — especially declines — in fluoroquinolone resistance in retail chicken since 2005.
Tetracyclines were the most prevalent resistant antibiotics, up to 50% in retail chicken. Tetracyclines would not be used, however, to treat human illnesses caused by campylobacter.
MDR campylobacter is very rare, with a rate of less than 0.5% in 2012 versus 33% for salmonella.
These bacteria were grown from the same samples and, therefore, were exposed to the same antibiotics during the birds' lifetimes. Why the difference? I don't know, and I doubt anyone else does, either, but that is what makes changing antibiotic use policy so dicey.
We just don't know if banning fluoroquinolones has done one bit of good or why salmonella develops resistance so easily and campylobacter does not.
E. coli
E. coli was isolated from 80% of retail chicken, 82% of ground turkey, 56% of ground beef and 34% of pork chop samples.
All isolates continued to show little or no resistance to quinolones. From 2002 to 2012, cephalosporin resistance in ground turkey rose from 1% to 10%.
A human illness caused by E. coli O157:H7 would not be treated with an antibiotic because that would only make the disease worse as the cell dies and releases the shiga toxin that makes people ill.
Testing for E. coli is done as an indicator organism to detect emerging resistance patterns and also to study the potential for transfer to other pathogenic Gram-negative bacteria such as salmonella.
Enterococcus
Enterococcus is also used as an indicator organism and a sentinel for antibiotic selection pressures in compounds with Gram-positive activity. It is not an indicator for susceptibility to a foodborne illness caused by enterococcus — another erroneous assumption many people make when citing the NARMS data.
Enterococcus was isolated from 95% of chicken, 97% of ground turkey, 94% of ground beef and 87% of pork chop samples. I am not making this up. These are the FDA numbers from cultures taken from retail samples.
The Consumer Union published similar results a few years back, and FSIS said the group used "junk science" to get those numbers. Hmmmm.
No isolates, as in past reports, were resistant to linezolid or vancomycin — two antibiotics important in human medicine but not used in animal agriculture.
The NARMS data have caused FDA to discontinue almost all use of fluoroquinolones and cephalosporins — classes that represent the fourth and second most commonly prescribed human antibiotics, respectively.
Again, there is no proof that banning those antibiotics in animal agriculture has done anything productive to keep them working in human medicine — at least not as of the latest report, which comes 10 years after fluoroquinolones were banned in chicken flocks.
*Dr. Richard Raymond is a former U.S. Department of Agriculture undersecretary for food safety.
Volume:87 Issue:19
Subscribe to Our Newsletters
Feedstuffs is the news source for animal agriculture
You May Also Like
---