LAUSD board launches vegan school lunch program
LAUSD board launches vegan school lunch program
Los Angeles Unified School District (LAUSD) execs should use educated resources at hand in moving forward with its vegan pilot school lunch program.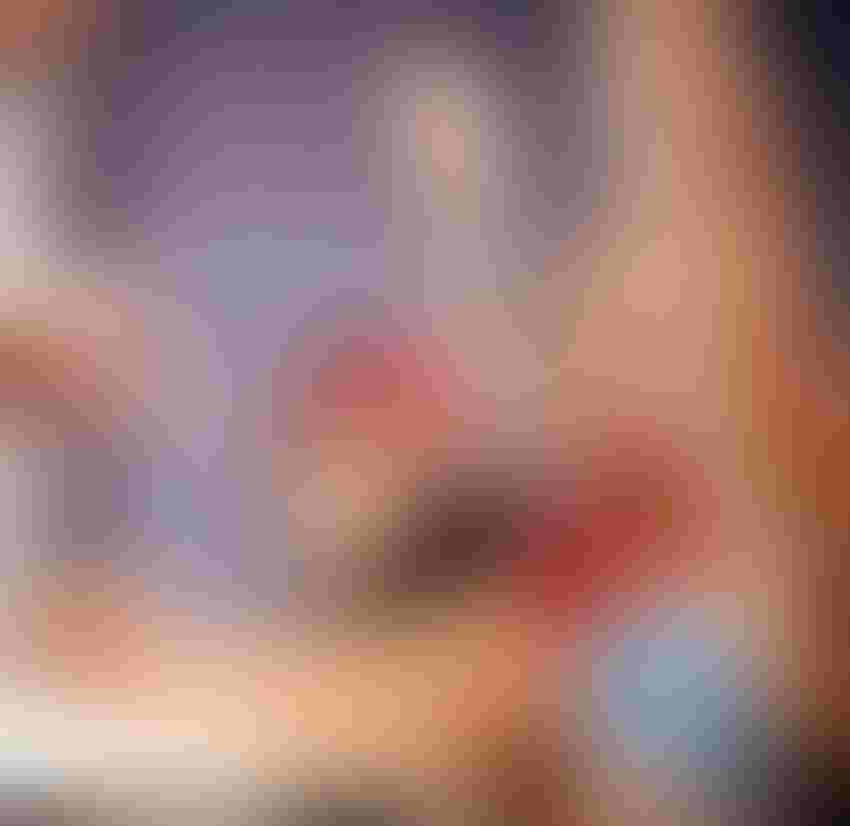 BASIS Tucson students Nick Winstenand, center, and Allison Rascon in class. School officials say engaged students are one of the things that helped the charter school reach the top in national rankings.
"Los Angeles Unified School District (LAUSD) launches vegan pilot program," that was a recent headline from BusinessWire. It went on to state that, "As national school lunch standards relax, LAUSD steps forward to introduce students to healthful plant-based vegan entrées."
Anybody watch the movie La La Land? It was an Academy Award winning, silly bit of fluff with no recognition of the real world. The current Administration wants to roll back many of the rules and regulations begun by the previous Administration but the LAUSD has taken it rapidly into the realm of simply silly, or that much like La La Land. The law of bizarrely unintended consequences rears its clown-like head.
There will be comments about business as usual in La La Land but preventing this kind of nonsense is basically why we need rules and regulations. If all men and women were rational, science-loving individuals, we could do away with government altogether. Because we have con men and women populating lunatic fringe groups, we have to be ever vigilant about the insidious infiltration of things like tofu sandwiches into school menus.
It seems a bit absurd that LAUSD, the nation's second-largest public school district, approved a pilot program to test-drive daily plant-based vegan entrées in a handful of district schools during the 2017-18 school year.
With some of the best dietitians and health professionals at their front door, the LAUSD board members approved the resolution, drafted by Lila Copeland, a freshman student and youth director of the nonprofit Earth Peace.
Sneaking in the back door, this well-meaning child got the support of Neal Barnard, M.D., F.A.C.C., and Jay Gordon, M.D., F.A.P.P.  They spoke grandiloquently with nutritionally uneducated school board members on behalf of the questionable health benefits of plant-only eating patterns.
Earth Peace is Copeland's organization, Facebooked described as, "A 15-year-old changing the world, we are for achieving peace between all species and preserving the earth's ecological soundness for future generations." The cover shot is of her hugging what appears to be a 30-lb. pig. 
Barnard's F.A.C.C. initials stand for either Fellow of the American College of Cardiology or the French-American Chamber of Commerce. Neither is a nutritional organization. I checked Wikipedia for the meaning of F.A.P.P. and the cleanest, most fitting answer was, "When a physicist makes an approximation -- which can't be justified on rigorous grounds -- he or she justifies it by saying the results obtained are good for all practical purposes (FAPP)." I'm still looking for anything meaningful that qualifies them as reliable resources for dietary prognostication.
"Children who grow up with exposure to fresh fruits and vegetables naturally prefer those foods," says Barnard. "A bean burrito and garden salad or a tofu veggie wrap with fresh mango slices won't be new at age 25 if it's served every day, today, in school lunch lines."
Truth of it is, though, not everything served in a high school cafeteria is what is actually eaten. 
Has Barnard ever tried this menu on students anywhere or is he just using Los Angeles children as guinea pigs? Better yet, does he want to hang around a LAUSD lunch line next year and watch what these kids dump in the trash can? I'm sure he'll find tofu-a-plenty, sprinkled with some salad. The burritos and mangoes might find a few receptive teens but a beef burrito and some sliced apples might be better accepted.
Then again, the burrito is nothing new, so he can't really claim responsibility. Seriously, here's the before and after menus after Michelle Obama's changes were made:         
Before:
            Bean and cheese burrito (5.3 oz) with mozzarella cheese (1 oz)
            Applesauce (1/4 cup)
            Orange juice (4 oz)
            2 percent milk (8 oz)
After:
            Turkey (1 oz) and low-fat cheese (0.5 oz) sandwich on whole wheat bread
            Refried beans (1/2 cup)
            Jicama (1/4 cup)
            Green pepper strips (1/4 cup)
            Cantaloupe wedges (1/2 cup)
            Skim milk (8 oz)
            Mustard (9 grams)
            Reduced fat mayonnaise (1 oz)
And now, a child has convinced LAUSD to go back to burritos, possibly without cheese, which would offend the absolute purists in the vegan community. It is way past time to stop taking dietary direction from earnest children and their all-to-eager-to-take-advantage pushers. LAUSD execs should use the educated resources at hand. Here is an alpha list of places they might consult: USC, UCLA, Cal State-Long Beach, Pepperdine, Cal Poly.
Subscribe to Our Newsletters
Feedstuffs is the news source for animal agriculture
You May Also Like
---