If you had a billion dollars?
If you had a billion dollars?
If you had a billion dollar grant to fight bacterial antibiotic resistance in children, where would you spend it?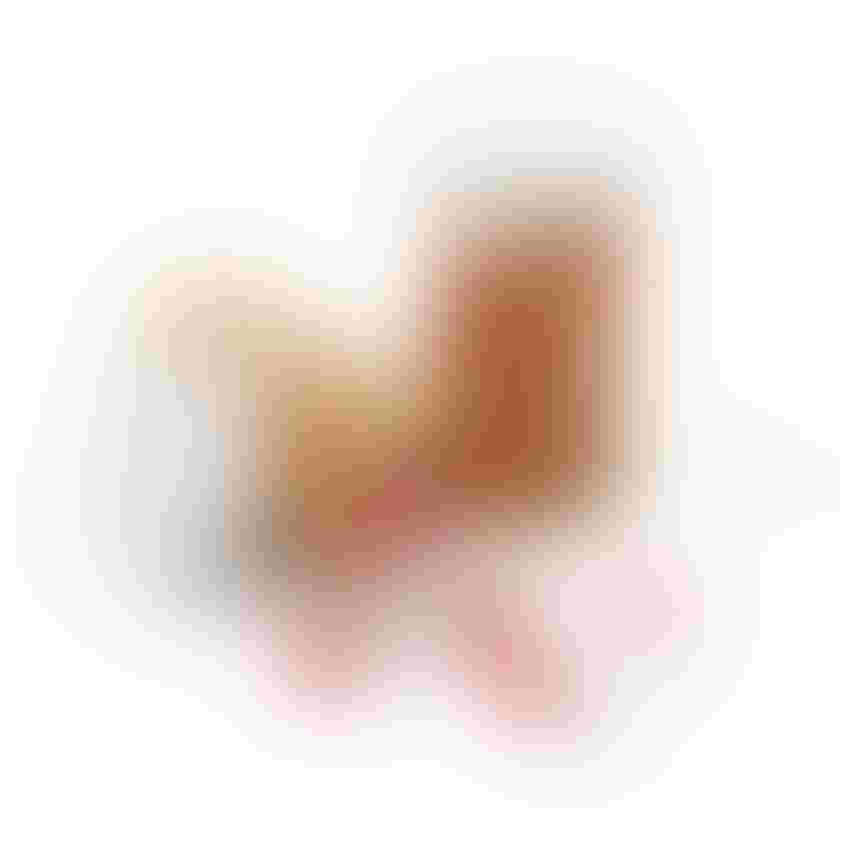 rasslava/iStock/Thinkstock
That was, literally and figuratively, the billion dollar question; and I will get back to it in a few minutes or paragraphs.
Several decades ago, I was a young family physician practicing in a small Nebraska town nestled in between the ranchers living in the Sandhills on the west and the corn farmers and their center pivot irrigation systems on the east.
Depending on corn prices, one side or the other always paid their bills.
An even younger veterinarian named Rick Sibbel came to practice in the same community and the surrounding ranches and farms. It just so happens that several decades ago I delivered his son, and a little later he left the community and entered the animal health industry, serving in many roles followed by his current employment with a large multinational animal health company.
Rick called me out of the blue a few years ago and said he and I thought alike on antibiotic use in animals raised for food, and could I help his current animal health company with their messaging and become involved with the National Institute for Animal Agriculture by helping the institute bring public health, human medicine, consumer groups and the Centers for Disease Control & Prevention to the group's annual conferences on antibiotic use in food animals.
Sibbel has served on NIAA's board for years and had their full blessing to bring in an outsider that knew human medicine but had also spent many years taking care of those who feed us as their physician.
I did all that, and just recently returned from the NIAA's seventh annual conference on antibiotics and was pleased at the broad representation that was there. It is no longer animal ag talking in an echo chamber and saying "there is no problem here, tell the consumers to quit worrying."
That view was about as erroneous as the Chicken Littles running around crying out that the sky is falling and we will all die because those farmers are using 80% of all antibiotics sold in this country in "perfectly healthy animals raised for food."
Rick and I both agree philosophically that animal ag must continuously improve in justifying its use of antibiotics, and that it must continue its efforts to optimize the use of antibiotics wherever and whenever possible. Not only because it is the right thing to do, but because if it doesn't there will be legislation passed, championed by those who do not want us to raise animals for human  consumption, that will further ban medically important antibiotics in addition to the latest ban on using them for growth promotion.  
When antibiotics are necessary to improve or maintain animal health, we have no argument with that use.
After all, the most serious of antibiotic resistant infections are almost always acquired in a human health care setting.  If you don't count community-acquired multi-drug resistant tuberculosis, that is.
But not all are acquired in human health care settings. A young DVM's wife once showed me pictures of her husband in a hospital bed, covered with gauze and bandages covering multiple surgical sites as physicians tried to save his life from MRSA.
He had never been in a human health care facility and she believes he got it from one of the small animals he cared for.
Any use of antibiotics, human or animal, increases bacterial exposure to these life-saving drugs and increases the risk of antibiotic resistance developing.
Animal agriculture's contribution to the growing problem of these super bugs that threaten and take lives may be as low as 1-5%, but it is still there.
The NIAA's conferences focus mostly on that role and what can be done to further reduce use and exposure.
So I got a chuckle out of a story the Sibbel  shared with me about a meeting he attended with representatives from the American Veterinary Medical Assn. and the American Academy of Pediatrics (AAP). It seems AAP published a paper in December, 2015, discussing antibiotics use in animals raised for food, somehow making a big stretch to link that use to kids dying from antibiotic-resistant bacteria.
The publication states clearly that they are opposed to antibiotics being used for prevention of illnesses in animals, leaving the reader with the assumption that antibiotics are not used for prevention of illnesses in human medicine. I recently had an oral procedure done and was put on Clindamycin to prevent infection. My wife had a spinal fusion about the same time and was on IV Cephazolin for four doses to prevent infection. Both of us were taking preventive antibiotics at the same time.
So somewhere near the end of that discussion with AAP and AVMA, Sibbel raised the billion dollar question by asking; "If you had a billion dollar grant to fight bacterial antibiotic resistance in children, where would you spend it? Would you spend it trying to reduce use in animals, or trying to reduce the danger of acquiring MRSA and other potentially fatal resistant infections in human health care facilities."
An uncomfortable pause resulted from that theoretical question.
In the spirit of One Health, I am pleased that AVMA and AAP can get together and discuss a common interest; reducing the risk of antibiotic resistance by thoroughly understanding the science involved.
By the way, it is my personal feeling that while antibiotic-resistant bacteria is a growing and very serious concern to most of us, many more children die from malnutrition and starvation than from super bugs. Elimination of antibiotics for disease prevention in animals will not solve that problem, but instead only worsen it.
Subscribe to Our Newsletters
Feedstuffs is the news source for animal agriculture
You May Also Like
---