Fire in Heartland of America holds climate lesson
Fire in Heartland of America holds climate lesson
The weather extremes being seen in the Heartland of America are making ranching and other agricultural pursuits high risk activities.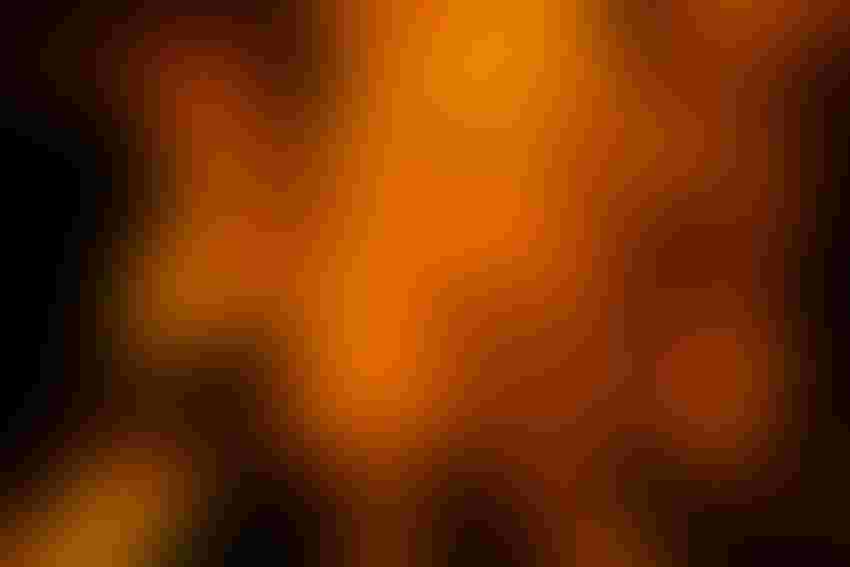 The news from the media located in the Southern plains was grim. Texas, Oklahoma, Kansas and parts of Colorado were aflame and people died, at least six by most reports. Homes and outbuildings on ranches and small towns throughout the area burned. Cattle were lost. Whole herds were put down, painfully by the fires or mercifully by ranchers faced with the harsh knowledge that a shot to the head of a badly burned animal was the humane thing to do.
One rancher, methodically working his way, shot-by-shot, through his herd of more than 120 head of cattle said the first shot he took was difficult but every one afterwards was harder and harder. He had to put them all down -- 120 shots fired, 120 animals down. At least his home was saved, making him luckier than many in the tormented areas of southern Kansas.
CNN reported "Wildfires burn more than 1 million acres, taking 7 lives." More than 1 million acres were aflame by Tuesday night with more than 400,000 acres lost in Oklahoma, the blackest heart of the fires. Kansas lost 400,000 acres, too, and 325,000 were gone in the Texas Panhandle with another 30,000 in flames in Colorado.
In a news conference, beleaguered Kansas Governor Sam Brownback said, "We're not out of the woods, by any means. Yesterday was just a particularly incredible day for the state. We saw fire, floods, hail, tornadoes, straight line winds and dust."
Catherine Horner, spokeswoman for Kansas' Division of Emergency Management, said the fires had consumed almost 85% of Clark County in south central Kansas, bordering on the Oklahoma panhandle. She said the fire had also destroyed 30 homes and compromised bridges. As many as 12,000 people voluntarily evacuated their homes in southern Kansas, she said.
Horner said the fire set a state record for the biggest involving a single blaze, burning through an estimated 861 sq. miles of Clark and nearby Comanche counties. The previous record came just last year when the Anderson Creek fire charred 488 sq. miles of Barber and Comanche counties.
The fires came just five years after the region was overwhelmed by record blazes. Both of these cataclysmic events started with the same conditions; low humidity, high winds and lots of parched grasslands acting as fuel. Small fires that might have been easily contained in wetter and calmer conditions were whipped into an all-consuming, fast-moving frenzy by wind gusts of over 50 miles per hour. Flames raced through dried out pasture land and wind-blown embers easily jumped natural barriers to create scattered clusters of fires that were difficult to locate and combat.
It would seem the direst of warnings issued by climatologists predicting global warming were coming true. Weather extremes will become more commonplace, they said, creating the kinds of conditions that make horrendous wildfires covering thousands of square miles of grassland an annual occurrence. The great prairie lands of middle America with their abundance of grasses, constant winds and frequent lightning storms could turn the region into a monstrous fire pit, making the huge dust storms of the 1930s seem trivial by comparison.
With the almost universal scientific consensus now being borne out by actual events, it is way past time to take global warming as a serious and life-threatening issue, especially in the Midwest where most of the doubters seem to reside. While we won't experience the coastal problems caused by rising sea levels, this region of the country already survives some of the wildest weather extremes, making ranching and other agricultural pursuits high risk activities. The threat of even hotter summers, brutally colder winters and frequently occurring drought conditions will make farming much more difficult.
I have no doubt that the descendants of the people who had the courage to stick out the 1930s will find a way to adapt. They managed to survive with no prior warning. Today's farmers and ranchers have had plenty of warning, though, and to ignore it seems to be repeating the legend of the ant and the grasshopper. You can read it here: http://handshake.co.za/2008/the-legend-of-the-ant-and-the-grasshopper/. Depending on your political leanings, you can go with the original version or the updated South African version but the outcome is still the same.
Subscribe to Our Newsletters
Feedstuffs is the news source for animal agriculture
You May Also Like
---