Definition of a superbug revisited (commentary) 12049
Definition of a superbug revisited (commentary)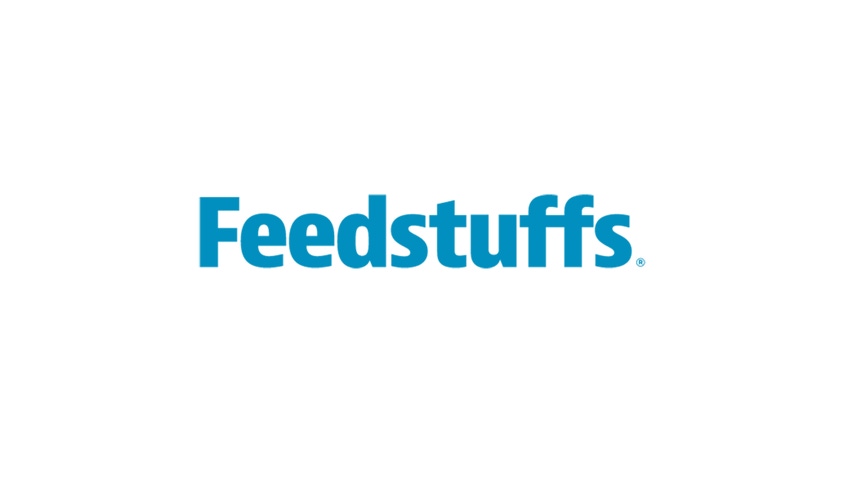 THE debate on the use of antibiotics used in animals raised for food is heating up, and oftentimes, both sides with a dog in the fight make statements that are either flat-out wrong or right but very misleading.
I intend to keep calling them out on it when they do — both sides. Consider yourself forewarned.
For instance, on Aug. 15, another headline screamed about multi-drug-resistant (MDR) foodborne pathogens as if they were a confirmed threat to our health and well-being: "Multi-drug Resistance Identified in WA Salmonella Outbreak."
Well, duh. Resistance to multiple drugs is very common in salmonella, and that is the pathogen identified in the outbreak to which that headline refers, which had affected 134 people at the time of this writing.
This time, the culprit was pork. When we were in the middle of an MDR salmonella outbreak associated with chickens from Foster Farms, a great fuss was made about antibiotic resistance, and attempts were made to relate that to an unusually high hospitalization rate for victims.
The pathogen was even called a superbug. Repeatedly.
A superbug is a life-threatening bacterium that is resistant to the antibiotics usually used to treat an infection caused by it, like methicillin-resistant Staphylococcus aureus or drug-resistant tuberculosis.
There was no cause and effect related to the MDR strain and the hospitalization rate in the Foster Farms outbreak, nor will there be for the Washington pork outbreak.
Why? Because the drugs of choice to treat salmonella were very effective in the Foster Farms outbreak and remain effective in the recent outbreak.
The drugs of choice to treat salmonella (in the rare instances that it is even treated) are in the fluoroquinolone, macrolide and cephalosporin classes, depending on the severity of the illness and the age of the patient. All three classes showed no resistance in either outbreak.
Because of actions the Food & Drug Administration has taken based on science — not headlines or politics — to keep antibiotics working in human medicine, fluoroquinolones and cephalosporins make up less than 0.3% of all antibiotic sales in animal medicine.
The strain of salmonella in the Washington outbreak is resistant to ampicillin, tetracycline, streptomycin and sulfisoxazole.
No health care provider in his or her right mind would prescribe any of these drugs for salmonellosis, nor would they be used for a life-threatening illness.
Tetracycline makes up less than 2% of antibiotic sales in human medicine but nearly 40% of antibiotics sales in animal health.
These are headlines that are trying to attract attention; they are not newsworthy.
Non-typhoidal salmonella rarely causes serious infections. Treatment with antibiotics is not even recommended unless the patient has septicemia (blood-borne illness) or is highly vulnerable because of a compromised immune system.
Most patients with this illness do not even seek medical attention. Most hospitalizations occur because the symptom of severe diarrhea causes dehydration and requires intravenous fluids — not antibiotics.
Antibiotics do not shorten the duration of the illness and may actually even prolong the duration of convalescent carriage.
Fluoroquinolone-resistant salmonella are rare in the U.S. but are more prevalent in the European Union, where the antibiotic is approved for use in animal medicine. A recent study in Spain showed 38.5% resistance.
Cause and effect? Probably.
Potential problem? Probably, what with international travel and sales.
We need some international standards on antibiotic use in animals as the demand for more meat and poultry products to feed a rising middle class is causing countries like Russia, China, Brazil and South Africa to become larger players in food animal production.
To quote from the recent article on the Washington outbreak, "Antibiotic resistance may be associated with increased risk of hospitalization, development of a bloodstream infection or treatment failure in patients."
This is true if the bacteria are resistant to the drugs of choice, but in this case, they are not.
So, why add the statement? I have no idea. What the story should have said is: "We remind our readers that cooking meat and poultry to the recommended internal temperature will prevent illness due to eating the meat."
Why not try to reduce illnesses rather than making a buck reporting on suffering?
*Dr. Richard Raymond is a former U.S. Department of Agriculture undersecretary for food safety.
Volume:87 Issue:d3
Subscribe to Our Newsletters
Feedstuffs is the news source for animal agriculture
You May Also Like
---