WTO authorizes $1B in COOL retaliation 13226
WTO authorizes $1B in COOL retaliation
Calls for repeal increase from livestock groups as retaliation could hit different industries before Christmas.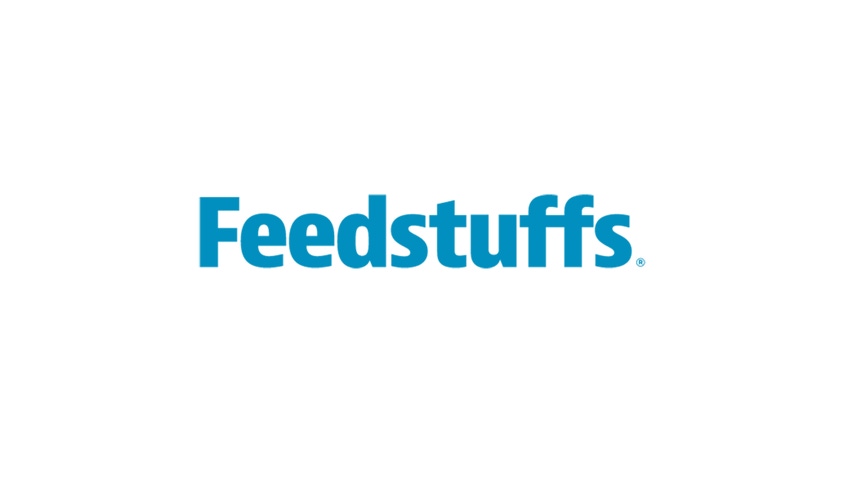 The World Trade Organization (WTO) has authorized Canada and Mexico to place tariffs on over $1 billion of American-made goods in retaliation for the country of origin labeling law being incompliant with WTO standards.   
COOL law, first authorized in the 2002 Farm Bill and amended in the 2008 Farm Bill, requires meat labels detailing where livestock were born, raised and slaughtered. This announcement is the final step in a WTO dispute that has been ongoing for over seven years. Despite efforts by the USDA to amend the rule, the WTO has repeatedly ruled that the U.S. COOL rule discriminates against imported livestock in violation of our trade agreements.
The WTO determined that the COOL measure "increases the record-keeping burden from imported livestock entailed by the original COOL measure." Furthermore, the panel noted that "between 57.7% and 66.7% of beef and between 83.5% and 84.1% of pork muscle cuts consumed in the U.S. convey no consumer information on origin despite imposing an upstream recordkeeping burden on producers and processors that has a detrimental impact on competitive opportunities for imported livestock."
The WTO approved concessions up to $227.758 million annually for Mexico and $1.054 billion Canadian dollars. Canada has announced a comprehensive list of products they intend to retaliate against, including not only U.S. beef and pork, but grains, fruits and manufactured goods. Under WTO retaliation procedures Canada and Mexico can also carousel the products they retaliate against, choosing to target certain products during parts of the year. That would maximize the damage to the entire U.S. economy.
The National Cattlemen's Beef Assn. said the loss of the Canadian and Mexican markets is expected to cost U.S. beef producers 10 cents per pound immediately. According to Iowa State University economist Dermot Hayes, the average U.S. pork producer currently is losing money on each hog marketed, and retaliation from Canada and Mexico against U.S. pork would exacerbate those losses.
"America's pork producers need congressional lawmakers to recognize the imminent harm our economy faces," said National Pork Producers Council president Dr. Ron Prestage, a veterinarian and pork producer from Camden, S.C. "Retaliation has been authorized, and our exports to the No. 1 and No. 2 markets will suffer and so will U.S. farmers, business people and consumers."
North American Meat Institute president and chief executive officer Barry Carpenter said the announcement could allow Canada and Mexico to impose the tariffs before Christmas. "As the Canadian and Mexican governments prepare to impose these tariffs we are reminded of the sage prophet, Pogo, who said, 'We have met the enemy and he is us.'  The only way to remove this lump of coal in the United States' Christmas stocking is swift repeal of mandatory COOL."
~~~PAGE_BREAK_HERE~~~
On June 10th, House of Representatives approved H.R. 2393, a bill to amend the Agriculture Marketing Act of 1946, by a recorded vote of 300-131. The legislation will effectively repeal country of origin labeling requirements for beef, pork, and chicken, while leaving intact the requirements for all other covered commodities. The governments of Canada and Mexico have stated repeatedly that enactment of this legislation will mitigate the need for any retaliatory actions fundamentally ending this case, once and for all.
Many in the Senate have not been supportive of the full repeal. Sen. Debbie Stabenow (D., Mich.) and Sen. John Hoeven (R., N.D.) have tried to push forward a voluntary COOL program. The National Farmers Union supports the voluntary COOL program and said the decision "underscores the immediate need for the U.S. to pass voluntary COOL, which has already received thumbs up from the U.S. Trade Representative, Canada and several multinational meatpackers."
Following the announcement, Stabenow released a statement which said, "For months we have had a bipartisan solution that would have prevented retaliation while also protecting the right of consumers to know where their food comes from," Stabenow said. "It's disappointing that this common-sense compromise was blocked in the Senate. However, I have always said I would not allow retaliation to take effect.  It is critical that we work together to find a solution before the end of the year."
Reports from Canada however had said a full repeal was the only option. Chrystia Freeland, Canada's minister of international trade, and the Lawrence MacAulay, minister of agriculture and agri-food said in a joint statement, "If the U.S. Senate does not take immediate action to repeal COOL for beef and pork, Canada will quickly take steps to retaliate."
Senate Agriculture Committee chairman Pat Roberts (R., Kan.) said he'll continue to look for all legislative opportunities to repeal COOL. "The WTO has warned us multiple times, and Congress has ignored the warning. This is no longer a warning. Retaliation is real. Now more than ever, we need to repeal COOL," Roberts said.
Subscribe to Our Newsletters
Feedstuffs is the news source for animal agriculture
You May Also Like
---