Winter Storm Uri batters agriculture supply chain
Winter Storm Uri batters agriculture supply chain
Supply chain experiencing numerous setbacks and delays due to the extreme cold, ice and snow.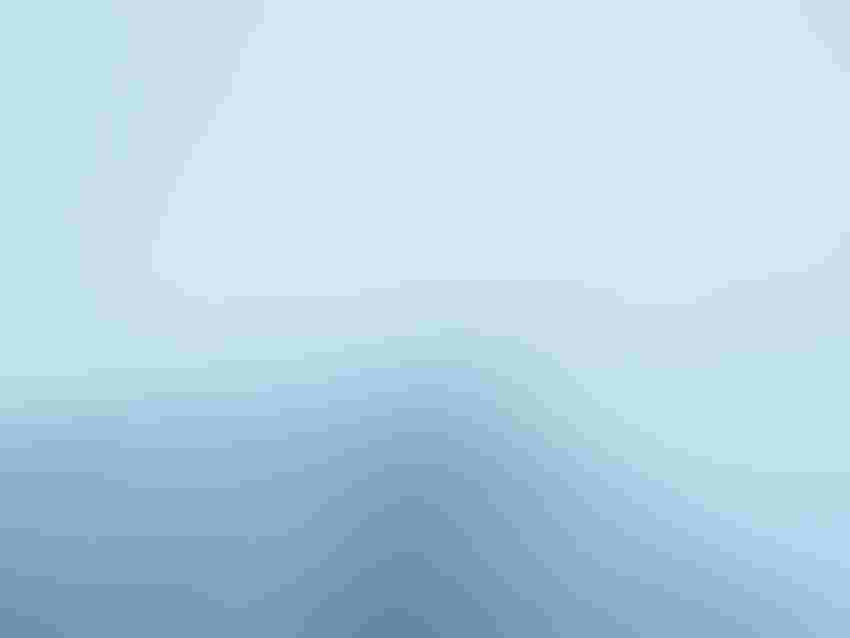 Texas has been impacted the most by the recent winter storm that made its way across the United States this week, but logistical and operating issues, as well as energy shortages, are impacting agriculture in many key agriculture regions, panelists said this week during a Feedstuffs 365 livestream. From commodity transportation to feedlot and hog finishing operations to hog and cattle processing plants, the supply chain is experiencing numerous setbacks and delays due to the extreme cold, ice, and snow.
Dennis Smith, commodity broker for Archer Financial, told Feedstuffs 365 viewers that cattle slaughter will likely drop 40,000 head this week due to the situation. Most of the issues are happening in Texas, but plants in Kansas are also being idled, shut down, or slowed.
On the hog side, Smith said the slaughter pace is being limited due to hog movement challenges.
"From an energy standpoint and from a slaughter standpoint, we're backing some animals up."
Issues should be resolved by next week, although backlogs will be present for a couple weeks in both the hog and cattle supply chain, Smith suggested.
"The backlog in the cattle is the most serious thing that we have to get cleaned up. That's going to take probably 2-3 weeks," he said. Packer margins are highly profitable right now, which means they have incentive to increase the Saturday kill.
Smith said hog and beef producers are going to see a reduced rate of gain and weight loss in animals as well as increased production costs due to increased energy and feed needs.
Poultry producer Sanderson Farms provided an update on its Texas, Louisiana, and Mississippi locations this week, noting that it had activated its Crisis Management Plan before the storm. This allowed the operation of at least one shift at the Texas, Hammond, Louisiana, and Collins and Laurel, Mississippi, plants on Saturday.
"We also took steps to secure our assets, provide fuel, feed and support to our independent contract producers in anticipation of extended power outages, and suspended operations at our Texas, Mississippi and Hammond, Louisiana, processing plants Monday and Tuesday," Joe Sanderson, Jr., chairman and chief executive officer of Sanderson Farms.
The company reported as many as 200 broiler houses in Texas did not have power and were experiencing generator failure. Another 300 were operating on generator power. Seven pullet houses and at least four breeder houses were operating on generator power while 24 broiler houses had ruptured or frozen water pipes and were without water.
"While our four hatcheries in Texas have maintained power, two have been unable to deliver day-old chicks to grow-out farms and all four hatcheries will be unable to receive hatching eggs on our regular schedule until road conditions improve," Sanderson relayed. "Based on current weather reports, that may not happen before early next week."
In Mississippi, four broiler houses were destroyed as a result of collapsed roofs from accumulated ice and snow. The company's hatcheries in Mississippi continued to operate normally but processing plants were closed. However, operations were expected to resume in at least two Mississippi locations on Wednesday as well as in Hammond, Lousiana.
"This experience is similar to a hurricane," added Sanderson. "We have experience managing through catastrophic weather events, and this will be no different. Our top priority has been and will continue to be the safety of our employees and independent contract producers, as well as the health and wellbeing of the animals under our care."
He said the company will resume normal operations when it is safe to do so.
"We are grateful for the support from local authorities, our customers, and communities, and we will do all in our power to assist in the recovery effort when this weather event ends."
Regarding commodity transportation, Mike Steenhoek, executive director of the Soy Transportation Coalition, reported this week that clearing snow and ice from rail tracks is an obvious disruption but that a less obvious impact of extreme cold temperatures is on the efficacy of a train's air braking system. 
"When the air brakes do not perform as normal, the frequent response by a railroad is to limit the number of freight cars per unit. The overall length of the train will be shortened," Steenhoek said, explaining that this decreases the volume capacity of a single train, requiring more locomotives to transport a given volume. 
Ice conditions along certain segments of the inland waterway system are also limiting the width of barge flotillas, he said.
"Ice naturally extends from the shoreline to the middle of the river channel. As that occurs, the navigation channel becomes more narrow and restricted – necessitating width limits on barge flotillas. The ice notices and warnings I'm seeing issued by the Army Corps of Engineers are mostly along the Illinois River."
According to Steenhoek, the extreme cold temperatures will result in limits on the amount of time truck drivers, train operators, and barge crew members can safely be outside, which he said adds inefficiency to the overall supply chain. 
"I am not able to say definitely which part of the supply chain is most impacted by the extreme winter weather, but based on the testimonials I've received, the route to the Pacific Northwest is experiencing significant delays. These are overwhelmingly rail movements."
There really is a profound ripple effect throughout the whole supply chain when you have these kinds of significant winter weather events, he added.
Subscribe to Our Newsletters
Feedstuffs is the news source for animal agriculture
You May Also Like
---