Whole Foods, Amazon deal approved as Walmart makes power play
Whole Foods, Amazon deal approved as Walmart makes power play
Amazon to begin lowering prices on day one.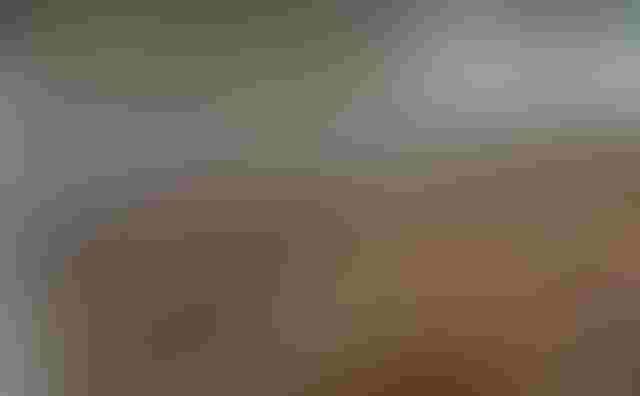 Whole Foods Market and Amazon announced Aug. 24 that their $13.7 billion deal will close Aug. 28 after receiving approval by both Whole Foods shareholders and the U.S. Federal Trade Commission (FTC). There has been a lot of speculation surrounding what the future could look like for the combination and how this could affect the food and grocery sector, more specifically retail giant Walmart, but some of the blueprint was unveiled this week when Amazon said it, along with Whole Foods, will pursue the vision of making Whole Foods' high-quality, natural and organic food affordable for everyone.
"As a down payment on that vision, Whole Foods Market will offer lower prices starting Monday on a selection of best-selling grocery staples across its stores, with more to come," the companies said.
In addition, the technology teams at Amazon and Whole Foods will begin to integrate Amazon Prime into the Whole Foods point-of-sale system, and when this work is completed, Prime members will receive special savings and in-store benefits. The two companies will invent in additional areas over time, including in merchandising and logistics, to enable lower prices for Whole Foods customers.
One item of immediate implementation will be Amazon Lockers at select Whole Foods stores. Customers can have products shipped from Amazon.com to their local Whole Foods store for pickup or send returns back to Amazon during a trip to the store, the companies said.
"We're determined to make healthy and organic food affordable for everyone. Everybody should be able to eat Whole Foods Market quality. We will lower prices without compromising Whole Foods Market's long-held commitment to the highest standards," said Jeff Wilke, chief executive officer of AmazonWorldwide Consumer. "To get started, we're going to lower prices beginning Monday on a selection of best-selling grocery staples, including Whole Trade organic bananas, responsibly farmed salmon, organic large brown eggs, animal welfare-rated 85% lean ground beef and more -- and this is just the beginning. We will make Amazon Prime the customer rewards program at Whole Foods Market and continuously lower prices as we invent together. There is significant work and opportunity ahead, and we're thrilled to get started."
John Mackey, Whole Foods co-founder and CEO, said by working together with Amazon and integrating in several key areas, the company can lower prices and double down on that mission, reaching more people.
"As part of our commitment to quality, we'll continue to expand our efforts to support and promote local products and suppliers," he said. "We can't wait to start showing customers what's possible when Whole Foods Market and Amazon innovate together."
The announcement of the deal rocked the retail world in June, but Walmart just made its own power play, announcing Thursday that it is partnering with Google to make shopping easier.
"Starting in late September, we'll be working with Google to offer hundreds of thousands of items for voice shopping via Google Assistant – the largest number of items currently offered by a retailer through the platform," the company said.
Voice shopping will allow consumers to build a basket of previously purchased everyday essential by using the reorder feature into Google Express.
"This will enable us to deliver highly personalized shopping recommendations based on customers' previous purchases, including those made in Walmart stores and on Walmart.com. To take advantage of this personalization, customers only need to link their Walmart account to Google Express," the announcement said.
According to Walmart, this is just the beginning.
"Next year, we will also leverage our 4,700 U.S. stores and our fulfillment network to create customer experiences that don't currently exist within voice shopping anywhere else, including choosing to pick up an order in store (often for a discount) or using voice shopping to purchase fresh groceries across the country," the company said.
Walmart also applied last week for a patent for a floating warehouse that would have multiple bays for delivery drones. A similar patent was granted to Amazon in April 2016.
Amazon experimentation
EMarketer said Amazon acquiring Whole Foods is an aggressive acceleration of its grocery sector experimentation. In fact, the company already has a number of exploratory grocery formats in the works, including a no-checkout, mobile-optimized outlet in Seattle, Wash., as well as other experiments that combine online ordering with pickup, which would eliminate the cost of delivery.
If realized, the deal immediately provides Amazon with a fresh food logistical network, which eMarketer said complements its market-leading distribution network of general-purpose warehouses and delivery services.
"This gives Amazon a sort of playground to experiment with a host of innovations," eMarketer analyst Patricia Orsini said. "Whole Foods stores are often located in more upscale areas, with shoppers that may be more open to innovations and would be willing to be part of testing new ways to shop, to use mobile technology that will allow less friction in the checkout process."
EMarketer analyst Yory Wurmser added that Whole Foods is a good target for Amazon because it serves a wealthier demographic than Walmart.
"It has a great reputation for quality but a sketchy reputation for price. Whole Foods also has worked with companies like Instacart, giving Amazon more experience in rapid online grocery fulfillment than it had gained with Amazon Fresh," Wurmser said. "Lastly, Whole Foods has an extensive history in prepared foods, which is likely to be a big part of future online growth, as well."
The announcement from Amazon and Whole Foods certainly rattled the grocery sector, but many analysts have pointed out that the market share of Whole Foods is still significantly smaller than the likes of Walmart and Kroger.
Walmart has the biggest share of the market, with approximately 14.5% of grocery sector sales, according to estimates and analysis from GlobalData Retail. Kroger takes the number-two spot with a 7.2% stake. Whole Foods, on the other hand, controls only a 1.2% stake, while Amazon has just a 0.2% share.
Whole Foods reported sales of $15.7 billion of fiscal 2016. Walmart, the number-one grocery company, reported sales of $483 billion for fiscal 2016, but the company's sales trajectory has been slowing as it faces increased competition from other retailers and ecommerce outlets.
Subscribe to Our Newsletters
Feedstuffs is the news source for animal agriculture
You May Also Like
---