White House releases national strategy ahead of hunger conference
White House releases national strategy ahead of hunger conference
Food industry commits to work with stakeholders to develop solutions for ending hunger, improving nutrition, and reducing diet-related diseases.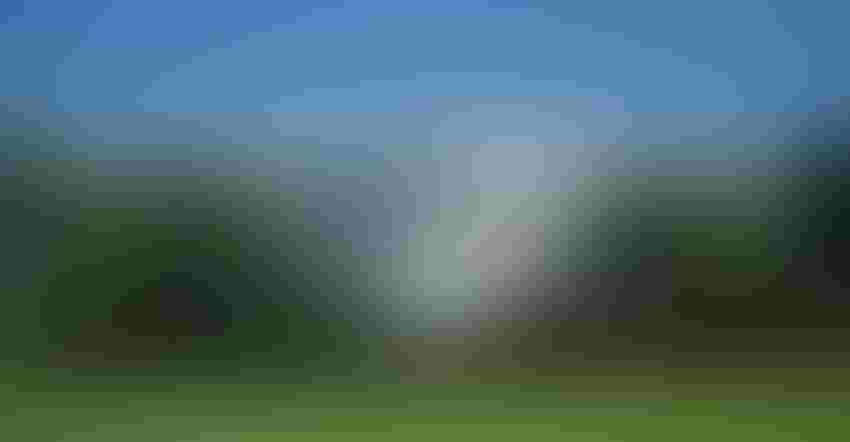 It has been more than 50 years since the first White House Conference on Food, Nutrition, and Health. Hundreds of stakeholders and policymakers plan to be in attendance at the summit at the White House on September 28 to discuss how to deliver on President Joe Biden's goal of ending hunger and increasing healthy eating and physical activity by 2030, so that fewer Americans experience diet-related diseases— while reducing related health disparities.
In addition to President Joe Biden speaking in the afternoon at the event, second gentleman Douglas Emhoff, White House Domestic Policy Adviser Susan Rice, Agriculture Secretary Tom Vilsack, Health and Human Services Secretary Xavier Becerra and chef José Andrés, will speak at the meeting, according to the White House.
Earlier in September, 12 agricultural organizations sent a letter to Biden requesting a seat at the table during the conference. American Soybean Association CEO Steve Censky is planning on attending the event. And National Corn Growers Association President Jon Doggett is attending virtually.
National strategy unveiled
Unveiled the day before the event, the White House released its national strategy to serve as the playbook to meet this vital goal. "It calls for a whole-of-government and whole-of-America approach to addressing the challenges we face," Biden said in the executive summary of the strategy.
In 2021, 1 in 10 households experienced food insecurity, meaning their access to food was limited by lack of money or other resources. Moreover, diet-related diseases are some of the leading causes of death and disability in the U.S. New data show that 19 states and two territories have an obesity prevalence at or above 35%, more than double the number of states from 2018.4 One in 10 Americans have diabetes.5 One in 3 people will have cancer in their lifetime.6 And, more than 4 in 10 Americans have hypertension (high blood pressure).
The strategy provides a roadmap for actions that the federal government will take administratively, a number of proposals that will require congressional action, and a call to action for non-government entities who wrote about the changes necessary to reach the goals, shared a White House official ahead of the event.
"We know that hunger and diet related diseases are largely preventable, and that we have the tools to solve them," the White House official adds.
Secretary of Agriculture Tom Vilsack says the strategy is a "defining moment for our nation" that lays out a path to end hunger, enhance nutrition and improve health outcomes.
"I am particularly excited by the strategy's pathway to provide healthy school meals to all students," Vilsack says. "This approach would reorient the school meal programs from an ancillary service to an integral component of the school day and allow schools to focus on providing the highest quality meals and engaging children around the importance of healthy food. Providing all school children access to healthy, nutritious meals will drive better health and give them the tools to reach their full potential, which means a better and fuller future for our nation."
To advance the President's goal—and build on the federal government's existing work to address hunger and diet-related diseases—this strategy identifies ambitious and achievable actions the Biden administration will pursue across five pillars:
1. Improving food access and affordability, including by advancing economic security; increasing access to free and nourishing school meals; providing Summer Electronic Benefits Transfer benefits to more children; and expanding Supplemental Nutrition Assistance Program eligibility to more underserved populations;
2. Integrating nutrition and health, including by working with Congress to pilot coverage of medically tailored meals in Medicare; testing Medicaid coverage of nutrition education and other nutrition supports using Medicaid section 1115 demonstration projects; and expanding Medicaid and Medicare beneficiaries' access to nutrition and obesity counseling;
3. Empowering all consumers to make and have access to healthy choices, including by proposing to develop a front-of-package labeling scheme for food packages; proposing to update the nutrition criteria for the "healthy" claim on food packages; expanding incentives for fruits and vegetables in SNAP; facilitating sodium reduction in the food supply by issuing longer-term, voluntary sodium targets for industry; and assessing additional steps to reduce added sugar consumption, including potential voluntary targets;
4. Supporting physical activity for all, including by expanding the U.S. Department of Health and Human Services' Centers for Disease Control and Prevention's State Physical Activity and Nutrition Program to all states and territories; investing in efforts to connect people to parks and other outdoor spaces; and funding regular updates to and promotion of the Physical Activity Guidelines for Americans; and
5. Enhancing nutrition and food security research, including by bolstering funding to improve metrics, data collection, and research to inform nutrition and food security policy, particularly on issues of equity and access; and implementing a vision for advancing nutrition science.
"This proposal does require additional legislative authority and funding. And so, within the national strategy, we are not prescribing specifically how to get this done because we want to leave sufficient room to work with our colleagues on moving this forward," the White House official says.
Industry reaction
A group of 17 food industry organizations transmitted to the White House a report entitled, Food Industry Contributions, Recommendations & Commitments, summarizing the ways in which the food industry serves as solution-providers to support Americans in meeting their dietary needs and health goals, and detailing our collective contributions to and policy recommendations for the White House Conference.
"While the industry has an important role to play, it can't solve the nation's food issues alone," the groups note in a statement. The report demonstrates how the food industry is rallying behind a priority set of recommended government actions, which they call Food Industry Defined Government Actions to Address Hunger, Nutrition and Health, organized around the White House Conference Pillars 1-3 and 5.
"For example, under Pillar 3: Empower all consumers to make and have access to healthy choices, we recommend that the federal government incentivize and promote participation in government led and/or private sector led voluntary initiatives that aim to increase access to healthy foods. Additionally, under Pillar 1: Improve food access and affordability, we recommend that the federal government work with the food industry to increase food access points in communities," the groups state.
Companies also individually offered their commitments on how to be part of the strategy. For instance, Smithfield Foods, one of the world's leading integrated protein producers, outlined specifically how it could participate in different pillars of the strategy.
Specifically, as it relates to the improving food access and affordability of Pillar 1, they committed to donating 200 million servings of protein valued at $200 million by 2025. As it relates to Pillar 2, they are developing innovative solutions to increase the functionality and viability of their byproducts for the advanced development of pharmaceuticals and medical devices through our Smithfield BioScience platform.
In the Pillar 3 goal of empowering consumers to make and have access to healthy choices, Smithfield committed to increasing transparency through cleaner labeling across 100% of its product line by 2025 and reducing sugars and sodium by 10% across its entire product line by 2025. They also committed to reducing allergens such as wheat and sesame derivatives and ensuring a variety of products to meet consumer dietary requirements.
The Food Research & Action Center says it is pleased to see that the national strategy includes expanding access to SNAP, the nation's first line of defense against hunger, to the formerly incarcerated and to college students.
"We also commend the administration for setting the stage to work with Congress to support granting territories the option to expand nutrition assistance through SNAP. Still, more must be done to expand equitable SNAP access and make SNAP benefits more adequate," says Luis Guardia, FRAC president.
Guardia adds the strategy outlined also moves us closer to achieving the goal of offering school meals to all children at no charge. This strategy provides a pathway to reach 9 million more children with free school meals by 2032.
Subscribe to Our Newsletters
Feedstuffs is the news source for animal agriculture
You May Also Like
---