White House hosts farmers for roundtable discussion
White House hosts farmers for roundtable discussion
Executive order establishes 180-day review of agricultural regulations and sets up new task force to look at policy challenges.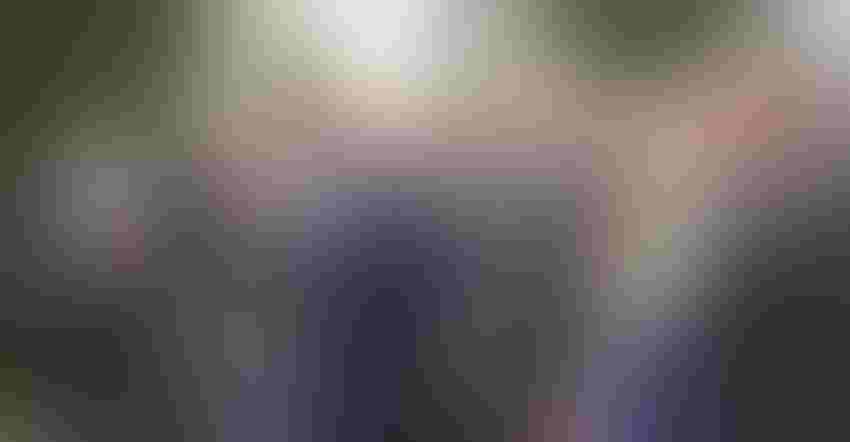 Secretary of ag Sonny Perdue fields questions outside White House with farmers who participate in a roundtable discussion with President Trump on April 25, 2017.
Jacqui Fatka
Tuesday a total of 15 farmers got the ear of President Donald Trump as he hosted them for a roundtable discussion to hear firsthand issues they face as well as sign an executive order establishing an Interagency Task Force on Agriculture and Rural Prosperity. 
Secretary of agriculture Sonny Perdue Tuesday joined President Trump with the farmers which represented different geographic regions, crops, ages and genders. The roundtable discussion allowed representatives from all corners of American agriculture to raise concerns and share ideas. The meeting, held on the day Perdue was sworn into office, included a discussion on pressing issues for American agriculture, such as trade, labor, regulatory reform and rural infrastructure.
"The people who are on the front lines of American agriculture don't have the luxury of waiting to tend to their crops and livestock, so there was no better time to convene this meeting of the minds than on my first day," Perdue said.  "President Trump has made it clear that addressing the needs of rural America will be a top priority, and the message that we want to send to the agriculture community is that we are here, we are working hard, and we are on their side."
Zippy Duvall, president of the American Farm Bureau Federation, was one of the farmers at the table and was encouraged by the frank discussion.
"Not only was President Trump receptive to our concerns, but he pledged action," Duvall said. "He even looked toward Secretary Perdue and said, 'Let's get these problems fixed.' Today, agriculture had not just one but many seats at the table to share with the president how access to international markets, farm labor shortages and burdensome regulations impact not only the day-to-day business of our farmers and ranchers, but also the millions of jobs agriculture supports."
In comments outside the White House following the meeting, Hank Choate, a dairy farmer from Cement City, Mich., said the group heard from the President a "willingness to not only continue trade, but also strengthen trade," which is crucial with 95% of the world's mouths outside of U.S. borders.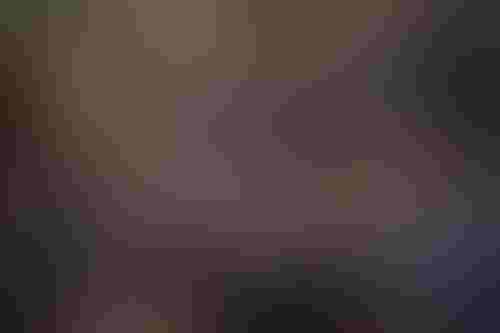 Secretary of agriculture Sonny Perdue joined President Trump for a Farmers Roundtable at the White House to discuss improving American agriculture.
Perdue also said he believes there are opportunities to expand trade and the President tasked he and those represented to get memos put together about opportunities agriculture sees to expand trade opportunities.
Perdue said labor was discussed with the President and he challenged those at the table to have a plan on how to assist those who need year-round labor such as dairy farmers and non-seasonal workers and how to work with the secretary of labor to find solutions. "We look forward to that challenge," Perdue said.
Task force
During the meeting, President Trump signed an executive order that acknowledges a reliable, safe, and affordable food, fiber and forestry supply is critical to America's national security, stability and prosperity.
The EO sunsets the White House Rural Council, but does created an interagency  task force setting up that could begin meeting as early as June, he said. The task force, to be led by Perdue, will identify policy areas where executive branch agencies can take action to improve economic development, job growth, infrastructure improvements, technological innovation, energy security, and quality of life for rural America and U.S. farmers.
A report from the task force is due within 180 days. A fact sheet on the EO noted, "While the Rural Council was noble in purpose, it appears that most of its work was informal and did not focus specifically on economic growth in agriculture or rural America. The Task Force will certainly examine whether a structure like the Rural Council would be useful following the 180-day review."
The task force will encourage cooperation between the different departments that touch rural America including the Environmental Protection Agency, Department of Labor, Department of finance and many other areas. Perdue said he's looking forward to working with other secretaries to "cooperatively determine where we can help American rural areas be more effective."
"It is in the national interest to promote American agriculture while protecting and supporting the rural communities where food, forestry, fiber, and renewable fuels are grown," the text of the Executive Order reads.  "It is further in the national interest to ensure that regulatory burdens do not unnecessarily encumber agricultural production, constrain economic growth, hamper job creation, or increase the cost of food for Americans and our customers around the world."
The task force will examine and consider, among other issues, current barriers to economic prosperity in rural America and how innovation and technology may play a role in long-term, sustainable rural development.  The panel will attempt to strengthen federalism by working with state agencies charged with implementing economic development, agricultural, and environmental programs, while also emphasizing regulatory flexibility for farms and small businesses.  With a dependence on sound science, task force members will examine crop protection tools used by farmers and also address concerns regarding labor needed for livestock and year-round agricultural jobs. 
Additionally, the group will focus on tax policies that allow family farms to remain intact, while also protecting against federal takeover of state-adjudicated water rights, permitting and licensing, and conservation requirements beyond what is provided in law.  Finally, members will look to improve food safety and the implementation of food safety laws, but also recognize the unique nature of farming and the diverse business structures of farms.
"It used to be that people in agriculture feared disease and drought as the greatest threats to their livelihoods and their mission of feeding America and the world," Perdue said.  "While those hazards remain, too often now it is the government – through interference and regulation – that poses the most existential threat to American farming.  We aim to put a stop to that."
The task force will seek input from stakeholders in the agricultural community and is required to issue a report with recommendations for legislative or administrative actions within 180 days.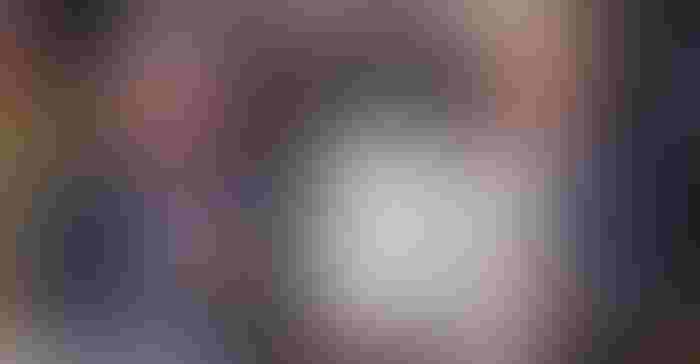 U.S. Secretary of Agriculture Sonny Perdue will chair a task force on rural prosperity created by an Executive Order signed by President Trump.
Subscribe to Our Newsletters
Feedstuffs is the news source for animal agriculture
You May Also Like
---