What's next for the farm bill?
What's next for the farm bill?
Extension could come as soon as next week...or not.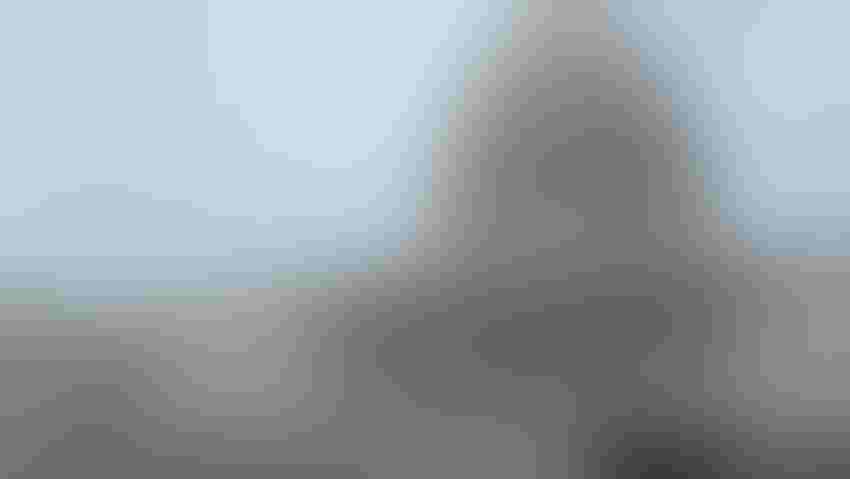 It's been six weeks since Congress passed a short-term budget extension to avert a government shutdown. That extension expires Nov. 17, meaning lawmakers are once again under the gun to pass 12 appropriations bills funding various federal agencies through next year.
With so little time left to iron out the details, there's a growing sentiment that an additional temporary funding extension will be needed. What that extension looks like remains to be seen. Last year, Congress passed a massive spending bill known as the "omnibus" that lumped all 12 spending packages together. Many Republican lawmakers were furious by the last-minute $1.7 trillion bill.  They've vowed to do things differently this time around and want each appropriations bill to be considered separately.
Newly elected House Speaker Mike Johnson, R- La., floated a plan to pass staggered extensions for the 12 appropriations packages. However, this plan appears to be losing momentum as many lawmakers are not thrilled with the prospect of multiple deadlines potentially triggering multiple partial shutdowns.
Lost in all the back and forth is the farm bill, which expired on Sept. 30. While most agriculture programs have continued without interruption, that will soon change without Congressional action. If nothing is done before year's end, many commodity programs will revert to 1940s era legislation, a scenario nobody wants to see. Other programs funded through the calendar year would also be at risk.
With so much work left to do, some have suggested including a farm bill extension with any temporary government funding legislation.
During a meeting with reporters this week in Washington, American Farm Bureau President Zippy Duvall stressed the need to get a new farm bill passed. He said he hopes to discuss the status of the bill with Speaker Johnson soon.
"We understand the realities of the legislative calendar and how difficult it is to get this through by the first of the year," Duvall says. "We know that the new Speaker put it as one of his priorities and we are delighted to hear that. But if it takes an extension, a short extension, to get it done and get it done right, we will be there to help him do that."
Joining Duvall in the meeting were Leslie Sarasin of the Food Marketing Institute and Claire Babineaux-Fontenot of Feeding America. All three are part of a coalition called Farm Bill for America's Families that is lobbying hard for a new bill. The coalition includes more than 100 agriculture, food security, nutrition and environmental groups.
While the groups have diverse priorities, Sarasin stressed the importance of a bill that brings together farmers, retailers, manufacturers and food banks. She acknowledged that lawmakers have a tall order in front of them, but said it would be unfortunate if they don't take advantage of all the work that's already been done.
"We have a food system in this country that is the envy of the world, and a farm bill is critical to making sure that we continue to be the envy of the world," Sarasin says.
Some in Congress are suggesting a one-year farm bill extension as the best path forward. However, Agriculture Secretary Tom Vilsack does think it needs to be that long.  He admits there is little chance of passing a bill this year but believes it shouldn't take much longer to get it done.
"There's no reason why this can't be done in early 2024 if there's a will to do so in Congress," Vilsack said during a recent press call. "I think the challenge will continue to be how some of the changes that members of Congress seek within the farm bill can be paid for."
Subscribe to Our Newsletters
Feedstuffs is the news source for animal agriculture
You May Also Like
---