What can we expect from NAFTA 2.0?
What can we expect from NAFTA 2.0?
Great, good or not so bad were all immediate reactions to the new agreement.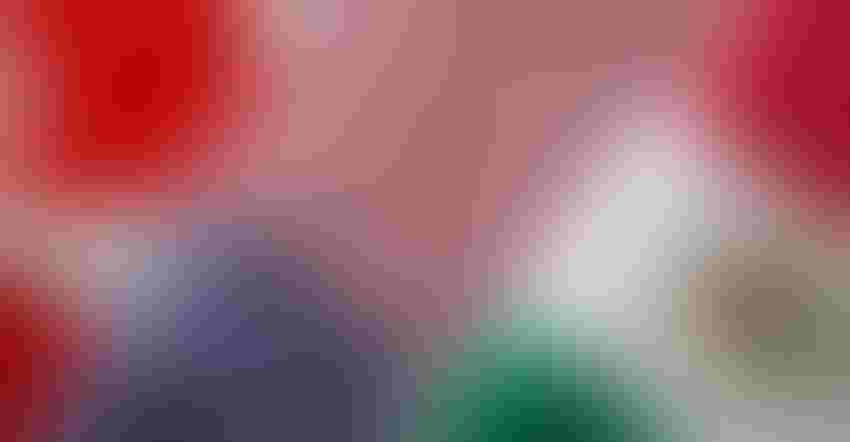 Did we take a step forward, a step backward or just punt from the 50 yard line? The correct answer to all three questions is "yes." Listening to the many voices speaking out immediately after the announcement that we had made a last possible second tri-lateral handshake deal code-named U.S. Mexico Canada Agreement (USMCA), it was either great, good or not so bad.
Trump, Trudeau and Peña Nieto still have to sign the agreement which they plan to do before the Mexican leader leaves office. Mexican Economy Secretary Ildefonso Guajardo Villarreal said the three leaders may sign the deal at the G20 summit in Buenos Aires in November. Because governments of all three countries must still approve the agreement -- formal approval by the U.S. Congress can't happen until early next year -- the deal won't take effect until 2020.
In the meantime, here is what they're saying:
President Donald Trump: "Once approved by Congress, this new deal will be the most modern, up-to-date and balanced trade agreement in the history of our country, with the most advanced protections for workers ever developed."
Sonny Perdue, U.S. Department of Agriculture: "We have secured greater access to these vital markets and will maintain and improve the highly productive integrated agricultural relationship we have as nations. Notably, as one of the President's top goals, this deal eliminates Canada's unfair 'Class 7' milk pricing scheme, cracks open additional access to U.S. dairy into Canada, and imposes new disciplines on Canada's supply management system. The agreement also preserves and expands critical access for U.S. poultry and egg producers and addresses Canada's discriminatory wheat grading process to help U.S. wheat growers along the border become more competitive."
Robert Lighthizer, U.S. Trade Representative: "Our agreement is substantially better than the TPP," noting that the USMCA made improvements in a number of new ag-friendly areas, such as better access to Canada's dairy markets.
Bruce Heyman, former Ambassador to Canada: "From a branding and a political perspective, he has put a new wrapper on it (NAFTA, North American Free Trade Agreement) and a new bow."
Jared Bernstein, chief economist and economic adviser to former Vice President Joe Biden; senior fellow, Center on Budget & Policy Priorities: "It doesn't make sense for Trump to claim that NAFTA and TPP were a disaster but the new deal (USMCA) is a miracle. They are far too similar to make that credible."
Julie Anna Potts, North American Meat Institute president and CEO: "Under NAFTA, U.S. meat and poultry exports to Mexico and Canada have thrived as import duties were removed and non-scientific barriers to trade have been significantly reduced. The North American market for the meat and poultry industry is nearly completely integrated and is essential to its long-term viability. The agreement safeguards the core tenets of NAFTA that have strengthened the U.S. meat sector and overall economy.
We urge Congress to ratify expeditiously the U.S.-Mexico-Canada trade agreement, and we look forward to working with both Administration officials and members of Congress to ensure its implementation."
Jim Heimerl, National Pork Producers Council president: "We thank the Administration for its diligent work to complete recent agreements that maintain zero-tariff access to three of U.S. pork's top five markets. The three-way pact with Mexico and Canada, our largest and fourth largest export markets, respectively, and the recently signed agreement with Korea represent welcome momentum during what has been a challenging year."
Dan Halstrom, U.S. Meat Export Federation president and CEO: "While this is very positive news for the U.S. red meat industry, it is important to note that the retaliatory duties imposed by Mexico on U.S. pork and by Canada on U.S. prepared/cooked beef products remain in place. These duties were imposed in response to U.S. Section 232 tariffs on imports of steel and aluminum from Mexico and Canada, and these tariffs also remain in place. USMEF hopes to see this issue resolved soon, so that all U.S. red meat exports will once again have duty-free access to Mexico and Canada."
Zippy Duvall, president of the American Farm Bureau Federation: "Trade is critical to agriculture, especially trade with our two closest neighbors. The USMCA builds on the success our farmers and ranchers have seen from NAFTA. We are grateful for the progress with Mexico and Canada, and we look forward to working with the Administration to strengthen new and existing opportunities for agricultural trade across the globe."
Geoffrey Gertz, Fellow-Global Economy and Development, the Brookings Institute: In an editorial entitled '5 things to know about USMCA, the new NAFTA' his first two 'things' were
     1. Overall, the changes from the old NAFTA are mostly cosmetic, and
     2. The most revealing change might be the agreement's new name.
Perrin Beatty, president of the Canadian Chamber of Commerce: "This step forward comes as a relief for our members have been searching for much-needed clarity and predictability in the relationship with our (North American) partners."
Casey Guernsey, spokesman for the right-leaning Americans for Farmers & Families: "Mr. Trump remembered his promise to stand up for rural America. After years of declining income and months of trade uncertainty, farmers desperately needed a win, and today the Trump administration delivered it."
Amusing Sidebar: Roger Goodell, commissioner, National Football League reacting to a curious USMCA provision opening up local ad sales during the Super Bowl by Canadian broadcasters: "We greatly appreciate President Trump's leadership and determination in bringing about a resolution to our intellectual property issue with Canada." (Who knew the Super Bowl was a USMCA-worthy issue?)
Subscribe to Our Newsletters
Feedstuffs is the news source for animal agriculture
You May Also Like
---