WEBINAR: PRRS seasonality - perception or reality?
WEBINAR: PRRS seasonality - perception or reality?
Live Event: October 06, 2020 | 2:00 pm ET / 11:00 am PT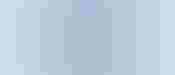 The swine industry holds a long-standing perception of PRRS as a seasonal threat to herd health. Vaccination protocols and timing often revolve around this perceived seasonality, but a focus on herd protection throughout the year is critical. We will discuss recent data related to seasonality and delve into the practicality of vaccination and treatment protocols in the field. Also included, a brief discussion on the proven PRRS solutions offered by Elanco.
Joining us as speakers will be:

Dr. Cesar Corzo, DVM, MSc, PhD
Dr. Cesar Corzo, DVM, brings an impressive range of swine industry expertise to the table. After receiving his DVM from Colombia University, his MSc from the University of Guelph and his PhD from the University of Minnesota, he gained experience in a variety of technical positions in the industry, specifically within Elanco Animal Health. Most recently, he had the opportunity to lead the PIC Latin America health team, which allowed him to work with producers in 16 countries. He currently works as an associate professor at the University of Minnesota within the department of Veterinary Population Medicine and holds the title of Leman Chair in Swine Health and Productivity. He also serves as director of the Morrison Swine Health Monitoring Project. This voluntary project monitors the incidence and prevalence of high impact swine diseases, including PRRS, in approximately half of the United States sow herd population.

Dr. Paul Yeske, DVM, MS
With over 30 years of swine veterinary experience to his name, Dr. Paul Yeske, DVM, is widely recognized for his work in the area of disease management and elimination. After obtaining his DVM at Iowa State University, he worked at a large group veterinary practice before joining the Swine Vet Center team in 1991, where he currently serves as a Swine Veterinary Herd Health Consultant. He later received his MS from the University of Minnesota and has earned a number of veterinary awards over the years, including Swine Practitioner of the Year and the Howard Dunne Memorial Lecture. Most recently, Dr. Yeske has become well-known for his expertise with the elimination of Mycoplasma from sow herds and has served on several advisory boards with genetic and pharmaceutical companies.

Dr. Mark Hammer, DVM
Dr. Mark Hammer, DVM, brings over 30 years of experience and expertise in swine health to his role as a technical consultant at Elanco Animal Health. A graduate of North Carolina State University, Dr. Hammer has worked in all facets of swine production, including production system management, production system veterinary practice, university research and providing professional technical services in the animal health industry. Dr. Hammer has experience designing biosecurity programs for three site production systems, animal health management at the commercial and genetic nucleus levels including upgrading health, and designing and implementing post-marketing field trials for a wide variety of licensed products, including Denagard® and Prevacent® PRRS. In his role as a technical consultant, Dr. Hammer provides field-based technical support to the Elanco sales team, implements field product demonstrations and works to provide animal health solutions to large-scale, integrated swine producers.
SPONSORED BY

Subscribe to Our Newsletters
Feedstuffs is the news source for animal agriculture
You May Also Like
---