Warning system gets early drop on drought
Warning system gets early drop on drought
QuickDRI combines and analyzes four drought indicators to better "see" conditions.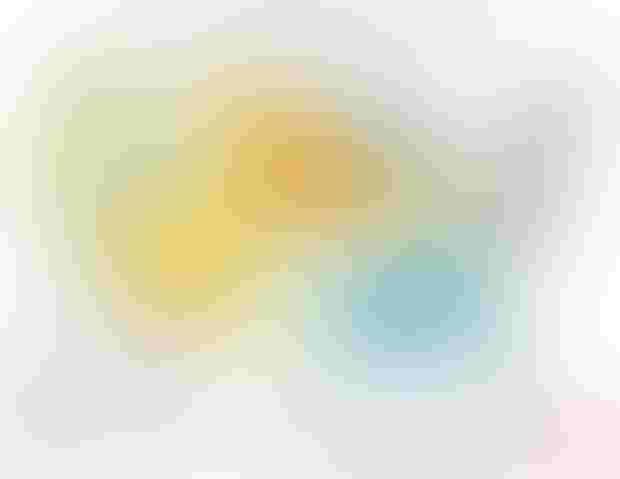 Agricultural crops can wither in a flash when the days turn hot, the air is dry, the rain stops and moisture evaporates quickly from the soil. A new early-warning system developed by two nationally recognized centers at the University of Nebraska-Lincoln, along with the U.S. Geological Survey (USGS), can help alert stakeholders as drought begins.
The Quick Drought Response Index (QuickDRI) is a weekly alarm sensitive to early-stage drought conditions and rapidly evolving drought events. Developed by the Center for Advanced Land Management Information Technologies and the National Drought Mitigation Center, both part of the university's School of Natural Resources, in coordination with USGS, the index combines and analyzes four drought indicators — precipitation, soil moisture, vegetation health and evaporative moisture loss from plants — all at once to better "see" drought conditions emerge before traditional drought monitoring tools.
"Most traditional drought indicators focus on a single environmental characteristic such as soil moisture, whereas QuickDRI represents a collective dryness of variables in a given location," said Brian Wardlow, QuickDRI project co-lead and director of the Center for Advanced Land Management Information Technologies. "Our preliminary assessment shows QuickDRI is able to consistently detect short-term dryness patterns across the U.S."
Jesslyn Brown, lead for QuickDRI operations at USGS, said QuickDRI fills a gap in drought monitoring because of its sensitivity to short-term changes.
"We expect it to be especially helpful for decisions related to irrigation and fire management," she said.
Fire managers with the Bureau of Land Management and other government agencies, along with farmers and rangeland owners, will be able to rely on QuickDRI as periods of hot, dry weather add to vegetation stress. Still, the most important function of the index may be as an asset for the U.S. Drought Monitor, a weekly summary of drought conditions produced through a partnership among the National Drought Mitigation Center, the U.S. Department of Agriculture and the National Oceanic & Atmospheric Administration.
"One of the motivating factors for this research and application was to strengthen the U.S. Drought Monitor, particularly in better handling rapid-onset -- or flash -- droughts," said Mark Svoboda, co-lead on the project and director of the drought center. "Next-generation tools like QuickDRI are being developed to help bring better drought early-warning capacity to the weekly U.S. Drought Monitor map."
The drought monitor, used by policy-makers, media and researchers, has become such an integral part of mapping drought across the U.S. that it is used in the allocation of USDA Farm Service Agency drought relief. Since 2011, the drought monitor has triggered more than $6 billion in relief funding through the agency's Livestock Forage Disaster Program.
"With the weekly updates provided by QuickDRI, the U.S. Drought Monitor authors now have the ability to see changes even more quickly, allowing us to make more accurate and timely changes to the drought monitor map," said Brian Fuchs, a U.S. Drought Monitor author from the drought center.
The tool became operational in June. Archived maps have been created dating back to January 2000 to provide a resource for assessing abnormal vegetation and climate conditions over a longer historical period. Decades of satellite data housed at the USGS Earth Resources Observation & Science Center made those maps possible.
Subscribe to Our Newsletters
Feedstuffs is the news source for animal agriculture
You May Also Like
---