Walmart develops app for tracking food freshness
Walmart develops app for tracking food freshness
System has also prevented $86 million in food waste.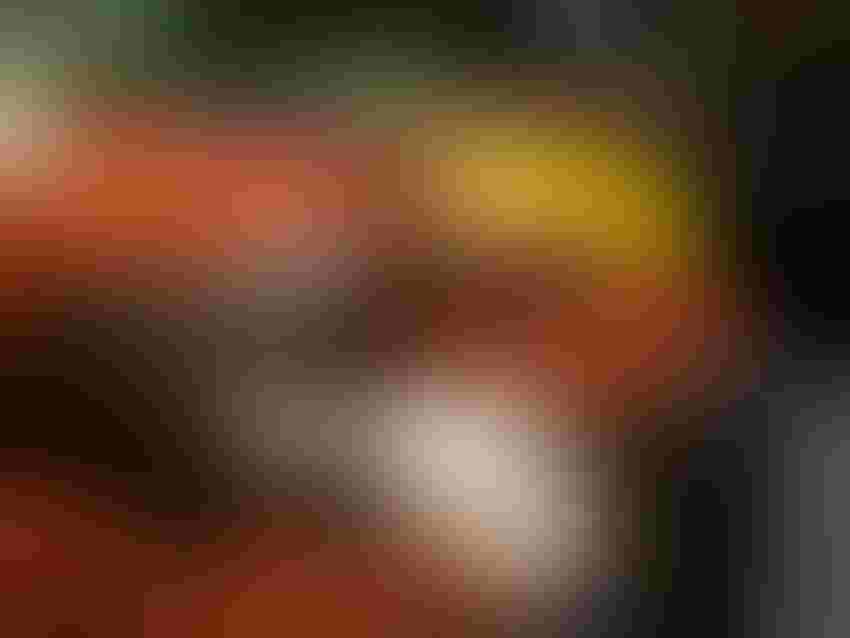 Walmart has developed an innovative intelligent food system called Eden that it says will help customers ensure that they are buying the freshest groceries. Developed in just six months by its own associates, the company said the new system is improving the quality and flow of fresh groceries from farm to shelf.
"Eden is the result of a friendly competition, or 'hackathon,' among the engineers on our fresh merchandising teams," Parvez Musani, vice president of supply chain technology for Walmart, explained. "Our goal was to figure out the best way to keep track of food freshness all the way from the farms to our stores. The winning team determined that building a digital library of food standards was the answer."
The team gathered the many chapters of food product specifications set by the U.S. Department of Agriculture, layered on Walmart's own rigorous product standards and combined all of this information with more than a million photos to create a freshness algorithm that prioritizes the flow of perishable goods worldwide.
As a result, Musani and Josh Bohling, senior designer of associate experience design, have filed two patents for Walmart, and Eden is now the cornerstone of Walmart's move to improve the quality of fresh produce for sale to its customers.
"Eden leverages sophisticated technologies such as machine learning, but we've made it simple enough for all of our associates to use," Musani said. "Eden's suite of apps helps Walmart associates better monitor and care for fresh fruits and vegetables that are waiting to be shipped from distribution centers to stores. That could mean more efficiently ripening bananas, predicting the shelf life of tomatoes while they're still on the vine or prioritizing the flow of green grocery items from the back of the store to the shelf."
Musani said bananas are a great example of how the system works since they are consistently among the best-selling grocery items in Walmart's U.S. stores.
"Bananas travel from seven countries in Latin America to over 4,000 stores in the U.S.," he said. "On such a long road, what happens to those bananas if temperatures in the container trucks exceed acceptable ranges? In the future, Eden will be able to recalculate the freshness factor and reroute the shipment immediately. The bananas end up in a closer store to optimize freshness, consumers take home a delicious bunch and everyone is happy."
Eden also helps eliminate food waste. "Our goal is to eliminate $2 billion in waste over the next five years. Already, Eden is being used in 43 distribution centers and has prevented $86 million in waste from happening," Muscani reported.
What was once a manual inspection process is now more efficient and thorough than ever, he added. "We're proud to say that we're the very first retailer who has digitized this entire process. Thanks to the power of technology, we're able to bring you and your loved ones the freshest food even faster," he said.
Subscribe to Our Newsletters
Feedstuffs is the news source for animal agriculture
You May Also Like
---