Walmart building milk processing facility in Georgia
Walmart building milk processing facility in Georgia
Products from facility will supply more than 750 Walmart, Sam's Clubs in the Southeast.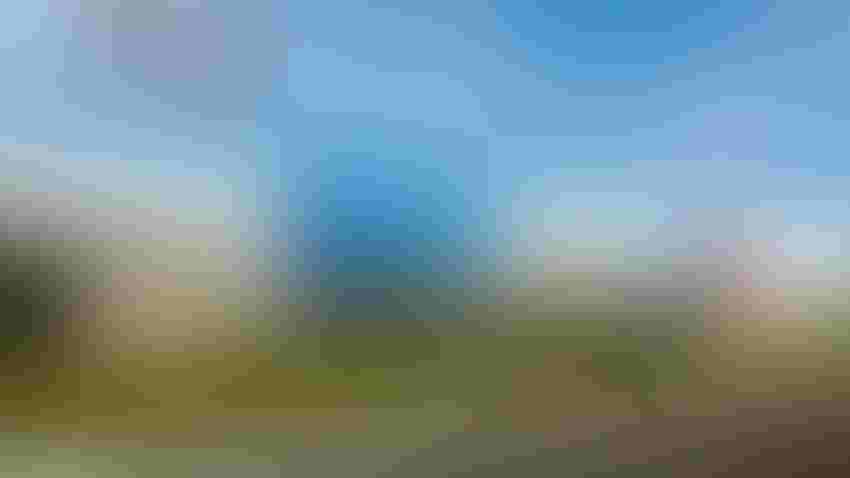 To meet growing demand for high-quality milk, Walmart announced it is investing $350 million to build an owned and operated milk processing facility in Valdosta, Georgia. The new facility, which will break ground later this year and create nearly 400 jobs, has innovation at its core, according to company executives.
In additional to bolstering company capacity, the plant will make the company's supply chain more resilient and build even more transparency around sourcing, Bruce Heckman, vice president of Manufacturing, Private Brands and Tyler Lehr, senior vice president of Merchandising, Chilled, Adult Beverage and Convenience said in the announcement.
Using ingredients sourced from local farmers, the new facility will process and bottle a variety of milk options including gallon, half gallon, whole, 2%, 1%, skim and 1% chocolate milk for Walmart's Great Value and Sam's Club's Member's Mark brands. The products from the facility will serve more than 750 Walmart stores and Sam's Clubs in the Southeast.
"We're thrilled to open this new dairy facility in Valdosta, Georgia, as we continue to make strides to increase surety of supply for our customers grocery essentials," said Heckman. "We're looking forward to breaking ground on this exciting venture and we'll continue to work alongside local dairy farmers and associates as we move ahead. Their collaboration is critical to ensure we're operating a facility that will process high-quality milk for our customers that we can offer at the everyday low prices they rely on."
Operations are expected to begin in late 2025.
"We're excited that Walmart will soon tap into Georgia's No. 1 industry and open new opportunities for farmers in the Lowndes County area," said Georgia Governor Brian Kemp. "Congratulations to all those on the local and state level whose hard work made this announcement possible. We look forward to many years of success as this project further strengthens our thriving agriculture industry."
Once opened, the milk processing facility in Valdosta, Georgia will be an important milestone to delivering on the company's commitment to provide customers access to the high-quality milk they expect at the Every Day Low Prices they rely on, Heckman and Lehr said.
"This new, state-of-the-art facility will not only bring jobs and opportunity to the Valdosta area, it will enable our dairy farmers to produce more goods from start to finish right here in Georgia – sending a larger share of the retail dollar back to the family farm and giving Georgia consumers access to the freshest dairy products possible," said Georgia Department of Agriculture Commissioner Tyler Harper. "This is a great victory for Valdosta-Lowndes County, the State of Georgia, and our No. 1 industry – agriculture."
Heckman and Lehr said the new facility continues Walmart's commitment to building a more resilient and transparent supply chain to deliver high-quality products. Walmart opened its first milk processing facility in Fort Wayne, Indiana in 2018. Additional investments include opening a first case-ready beef facility in Thomasville, Georgia and building a second case-ready beef facility in Olathe, Kansas, as well as making equity investments and long-term commercial agreements with rancher-owned Sustainable Beef LLC and vertical farming company Plenty.
Subscribe to Our Newsletters
Feedstuffs is the news source for animal agriculture
You May Also Like
---