Vote tally confirms West Coast union contract extension
Vote tally confirms West Coast union contract extension
New three-year pact extends expiration to July 1, 2022.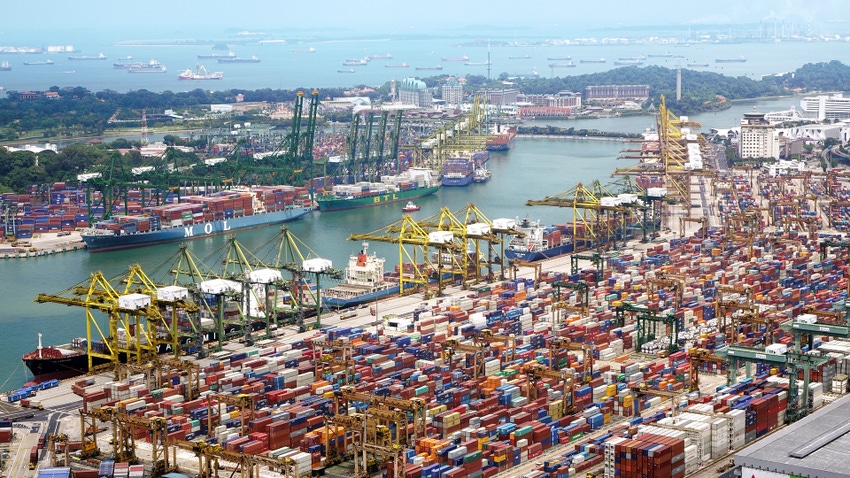 After a year-long debate, the International Longshore and Warehouse Union (ILWU) Coast Balloting Committee confirmed Friday that West Coast longshore workers at 29 ports in California, Oregon and Washington did officially ratify a three-year contract extension with the Pacific Maritime Association (PMA). The committee reviewed balloting results from all longshore local unions and confirmed a tally showing that 67% of members voted in favor of the extension. The agreement was set to expire on July 1, 2019, but the newly approved three-year pact will extend the expiration to July 1, 2022. It will also raise wages, maintain health benefits, and increase pensions from 2019-2022.
ILWU said the results followed a democratic decision-making process in which every registered longshore worker from Bellingham, Washington, to San Diego, California, was allowed to express their views and cast a ballot.
"The rank-and-file membership has made their decision and expressed a clear choice," said ILWU international president Robert McEllrath. "During the past year we saw a healthy debate and heard different points of view, with concerns raised by all sides. The democratic process allowed us to make a difficult decision and arrive at the best choice under the circumstances."
PMA president James McKenna said, "With this contract extension, the West Coast waterfront has a tremendous opportunity to attract more market share and demonstrate that our ports and our workforce are truly world-class. We are fully committed to delivering the highest standards of reliability and productivity for years to come."
Additionally, he said he looks forward to working with McEllrath in the months ahead "to ensure that the West Coast sets the standard for service and efficiency, and is the destination of choice for cargo entering and exiting the United States."
The U.S. Meat Export Federation (USMEF) welcomed the news as the west coast port slowdown in 2014-15 lasted more than nine months and cost U.S. agricultural product exporters $1.75 billion per month.
"USMEF is pleased that ILWU and PMA pursued this early contract extension, which is a positive development for U.S. exporters and for the entire U.S. economy," president and chief executive officer Philip Seng said in a statement.  "The severe congestion we saw in the West Coast ports in 2014 and 2015 created major logistical problems for U.S. red meat exporters and prompted some international customers to seek alternative suppliers. The contract extension helps ensure that the United States will continue to live up to its reputation as a reliable red meat supplier. It is very good news for everyone in the supply chain – from farmers and ranchers to processors and traders – and for our customers in key Asian and Latin American markets."
Congressman Dave Reichert (R, Wash.), who led a bipartisan group of his colleagues calling for an early extension of the contract, also hailed the news, saying it would "bring greater confidence to the countless farmers, workers, and businesses across our region who rely on our strong ports and who suffered millions in losses during the 2014-2015 disruption."
He continued, "I commend the ILWU and PMA for taking action to prevent the situation from repeating itself. Washington State is home to many of the world's highest quality agricultural products and goods that consumers around the world demand. With this agreement comes certainty for our exporters and their customers."
Subscribe to Our Newsletters
Feedstuffs is the news source for animal agriculture
You May Also Like
---