Vitamins A, E supplementation strategies may need evaluation
Vitamins A, E supplementation strategies may need evaluation
Following vitamin production problems, supplies of supplemental vitamins A and E are becoming scarce.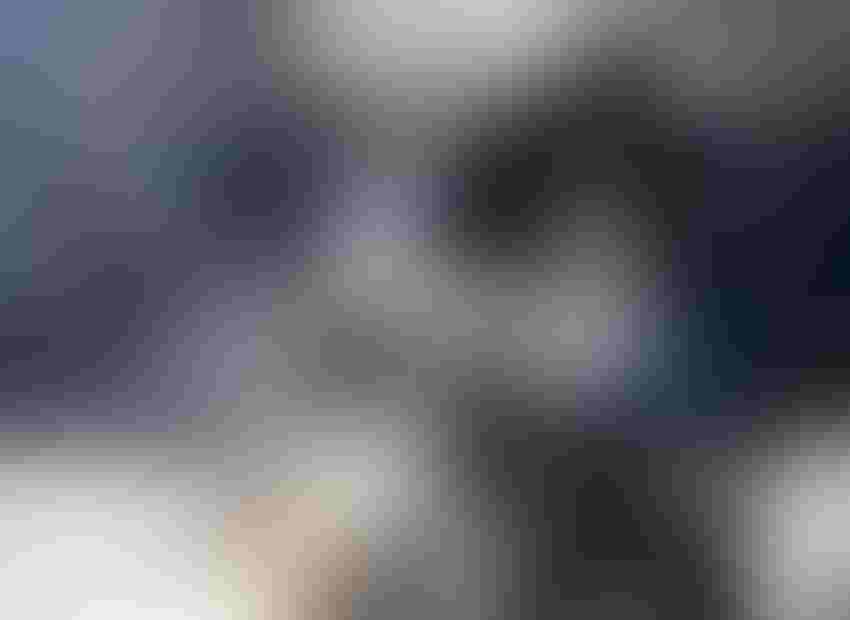 Because of a "perfect storm" of vitamin production problems, supplemental vitamins A and E are becoming scarce, and prices are climbing, Dr. Bill Weiss of The Ohio State University department of animal sciences said in a recent update. Supplies probably will remain very tight well into summer of 2018.
In this time of high vitamin prices and limited supply, vitamin supplementation strategies should be evaluated, Weiss said.
The most recent National Research Council (NRC) dairy nutrition recommendations (2001) list a vitamin A requirement of 50 international units (IU) of supplemental vitamin A per pound of bodyweight. For an average Jersey and Holstein cow, that translates to about 50,000 and 70,000 IU per day, respectively, Weiss said. That requirement is also for dry cows and growing heifers.
For supplemental vitamin E, NRC recommends 0.35 IU/lb. of bodyweight for lactating cows and 0.7 IU/lb. of bodyweight for dry cows, Weiss noted. This is approximately equal to 500 and 1,000 IU per day of supplemental vitamin for lactating and dry Holstein cows and 350 and 700 IU per day for lactating and dry Jersey cows, respectively.
Surveys have indicated that supplementation rates are commonly at least twice NRC recommendations, Weiss said.
Several controlled studies have shown that feeding vitamins A and E at levels recommended by NRC reduce mastitis, abortions, retained placenta and metritis compared to feeding diets with no supplemental vitamin A or E, Weiss explained. However, essentially no data are available showing that feeding more vitamins A and E than recommended has any additional positive effects, he added.
An exception is with prefresh cows, because parturition is a critical time for vitamins A and E. Substantial amounts of those vitamins are put into colostrum, and substantial amounts of those vitamins are metabolized during the process of parturition, Weiss noted. Several studies have shown that increased supplementation of vitamin E during the last two or three weeks prepartum reduces mastitis. Supplementation rates ranged from 2,000 to 4,000 IU per day during the prefresh period. Similar data for vitamin A are not available.
Weiss provided the following recommended vitamin supplementation strategies:
1. Feed vitamins A and E at NRC levels. In many situations, this will reduce vitamin supplementation by about 50%.
2. If prices continue to climb and vitamins become scarce, then:
* Prefresh cows should be the highest priority and should be maintained at NRC levels for vitamin A and probably 2,000 IU per day for vitamin E. A prefresh period of two or three weeks is adequate with respect to these vitamin recommendations.
* If a dairy operation does not have a separate prefresh group from the far-off dry cows, the next priority would be to meet NRC requirements for vitamins A and E for all dry cows.
* Try to provide some supplemental vitamins A and E to all cows, but lactating cows would be the lowest priority. These cows consume a lot of feed, and the feed is usually better quality than what is fed to dry cows. Lactation diets can contain substantial basal vitamin E and B-carotene (precursor to vitamin A); therefore, they will be consuming more vitamins than dry cows. If vitamin A becomes very scarce, Weiss thinks vitamin A supplementation can be reduced to about 50% of NRC for several months (all the past overfeeding of vitamin A has likely increased liver stores of retinol, which can be used to meet the vitamin A needs for an extended period of time). Likewise, vitamin E supplementation to lactating cows could probably be cut to 50% of NRC in the short term (a few months).
* Vitamin E supplementation of bred heifers can likely be reduced to well below NRC until about 60 days prepartum. Also, some vitamin A supplementation should be provided to these animals (perhaps 50% of NRC).
Subscribe to Our Newsletters
Feedstuffs is the news source for animal agriculture
You May Also Like
---