Vice President praises farmers on National Ag Day
Vice President praises farmers on National Ag Day
Leaders recognize American agriculture as key contributor to success as a nation, "tied to both our country's culture and economy."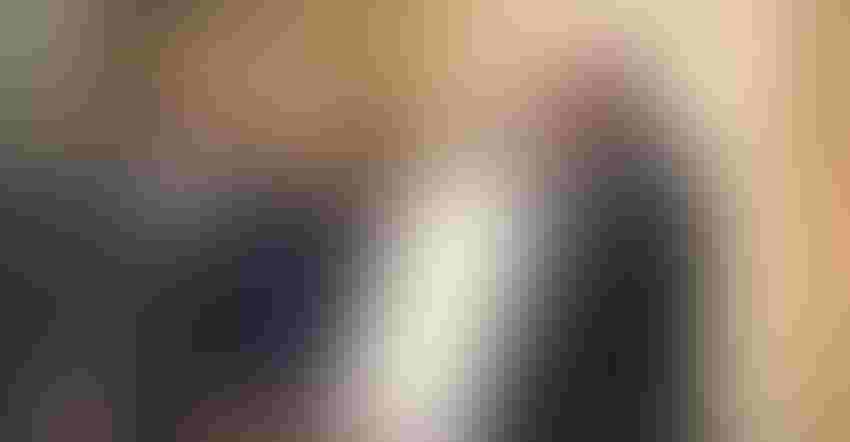 Vice President Mike Pence, Minnesota state treasurer Spencer Flood and ag secretary Sonny Perdue pose with National Agricultural Day proclamation on March 20, 2018.
Sec. Perdue Twitter
Vice President Mike Pence delivered remarks Tuesday morning commemorating President Donald Trump's National Agricultural Day Proclamation. He shared the Paul Harvey "God made a farmer" tribute as well as offered praise for the work farmers do each day.
"Agriculture is the essence of America and the beating heart of a great nation," Pence told attendees at a ceremony at the U.S. Department of Agriculture's Whitten Building in Washington, D.C. "What you sow, our nation reaps. You know the dignity of a hard day's work. In a very real sense, you embody the virtues and values at root of America's greatness."
Pence noted that net farm income has been cut in half since 2013 and said a majority of farm households now derive 82% of their income from off-farm work.
"In every decision we make, we are honoring and supporting the proud farming legacy," Pence said. He pointed to the roll-back of more than 1,500 rules and regulations, including the decisive action to repeal the waters of the U.S. rule, to ensure that farmers and ranchers can control the land they possess.
He added that it's not just rolling back regulations but also passing the largest tax cuts and tax reform in history. This includes eliminating the death tax so farmers can "keep your farms in your family in almost every case." Pence also cited provisions included to invest in the future, allowing a 100% deduction on every piece of new equipment farmers buy. "This is real relief for those who face extraordinary input costs," he said.
Pence noted the importance of trade to the U.S. agricultural economy, pointing out that every $1 billion in agricultural exports support 8,000 American jobs. He said the goal is opening up even more markets and added that fellow Hoosier Ted McKinney, undersecretary of agriculture for trade and foreign agricultural affairs, will work to continue to advance that goal.
"Moreover, agriculture contributes to at least 8.6% of our gross domestic product," the National Ag Day proclamation says. "The economic boost from our agriculture reaches beyond the fields our farmers tend, with unrivaled skill and diligence, to communities all across America."
The proclamation concludes, "American agriculture is an integral part of our success as a nation, uniquely tied to both our country's culture and economy. Today, and every day, we cherish our nation's rich agricultural history and celebrate the greatness of the American farmer."
Although Pence didn't grow up on a farm, there was a corn field in his back yard of the small Indiana town where he grew up. His family had a few cattle, and he "cleaned more than a few stalls" in his days growing up.
Pence said the contribution farmers make goes far beyond feeding the world; farmers have an enormous and calculated economic impact on communities large and small. "The greatest contribution of the long-storied farmers has been to the character of the nation," he said.
He said the Administration plans to work with leaders in Congress to pass a farm bill later this year. About Trump, he said, "The builder you elected as the President of the United States is going to rebuild the infrastructure of America."
"For the past 45 years, National Ag Day has played a key role in helping people understand where their food and fiber comes from and how important agriculture is to our national economy," Agriculture Secretary Sonny Perdue said. "Our farmers, ranchers, foresters and producers in America are feeding and clothing the world – and it's important to never forget that. I am thrilled that we have a day -- really, a whole week -- where we can celebrate the bounty of the American harvest."
Barbara P. Glenn, chief executive officer of the National Association of State Departments of Agriculture (NASDA), underscored the contributions agriculture makes to society.
"NASDA members advance the more than 2 million farms across the country, promoting the tireless work of those who provide us with food for life," Glenn said. "For us, Ag Day is a time to appreciate the role farmers and ranchers play in providing safe, abundant and affordable food and contributing to job creation across the agriculture and food sectors. Ag Day is also a time for us to redouble our efforts to make sure we advance the next generation of America's farmers and ranchers."
In addition, National Ag Day is a way to underscore the importance of the farm bill and international trade agreements to the success of America's farmers and ranchers.
"We're excited about the opportunities ahead for agriculture and mindful of the challenges. We join with many others in Washington and across the country in highlighting the importance of passing an on-time farm bill and opening doors to the international marketplace for our producers," she said.
Subscribe to Our Newsletters
Feedstuffs is the news source for animal agriculture
You May Also Like
---