USTR officially starts reexamination of FTA with South Korea
USTR officially starts reexamination of FTA with South Korea
South Korea is one of the strongest markets for U.S. grains and value-added products made from grain.
Trucks line-up to cross the scales at the Coshocton, Ohio Three Rivers Energy biofuels plant.
USDA photo by Heather Hartley
The Office of the U.S. Trade Representative announced it would begin a reexamination of the U.S.-Korea Free Trade Agreement (KORUS) by formally notifying South Korea the United States will call a special joint committee meeting to discuss the trade agreement and consider changes.
Per the KORUS agreement, the joint committee is mandated to meet within 30 days, but U.S. trade promotion authority law also requires 90 days of notice to the Congress of the administration's intent to renegotiate, which has not yet happened.

South Korea is one of the strongest markets for U.S. grains and value-added products made from grain. The U.S. Grains Council (USGC) explained it has worked in South Korea since 1972, providing technical assistance and expertise on how to best utilize corn and related products like distiller's dried grains with solubles (DDGS), educating government officials on the advantages of biotechnology and, of course, promoting trade.

"South Korea is a large and loyal customer for U.S. agriculture and has been an enormous success story for market development for U.S. grains," said Chip Councell, USGC chairman and farmer from Maryland. "South Korea values the commitment of the U.S. corn industry to ensuring the most consistent, steady supply of quality feed grains and co-products."

South Korea is a clear example of the transformational partnership available to U.S. grain farmers and their global customers through overseas market development.

When the Council opened its office in Seoul, South Korea's livestock sector produced 1.2 million head of swine annually; by 2016, that had soared to more than 10.6 million head. In 1972, South Korea's producers grew more than 24.5 million head of poultry, but by 2016, that was more than 90 million birds.
This dynamic growth was supported by accompanying surges in local feed grain manufacturing made possible by imports of U.S. coarse grains. The Council has also offered consistent technical expertise and support to local industry as they incorporated DDGS into feed rations, with 96% of feed millers in South Korea now including the co-product. Today, South Korea is a potential growth market for U.S. ethanol, the next phase of the Council's market development work there.

Since the agreement entered into force in March 2012, KORUS has solidified and enhanced this longtime partnership. South Korea is now the fifth largest destination for U.S. agricultural exports overall and an incredibly important market for U.S. feed grains and co-products.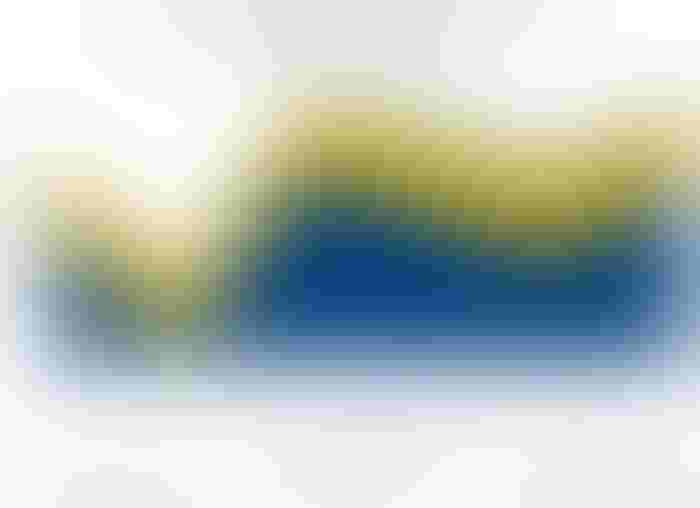 KORUS provided duty-free access for U.S. corn and sorghum exports immediately. The agreement also includes a 2,500 metric ton (nearly 115,000 bushels) duty-free quota for U.S. barley, which increases 2% each year while full tariffs are phased out, as well as important provisions offering increasing market access for beef, pork and poultry products.

South Korea was the fourth largest buyer of U.S. corn and DDGS combined in calendar year 2016, purchasing more than 5.7 million tons in total worth more than $1 billion, according to U.S. Department of Agriculture (USDA) trade data. These purchases also produced $1.3 billion in U.S. economic activity and supported 300,000 farms and 8,320 jobs, according to USDA.

South Korea was also the sixth largest market for U.S. barley in 2015/2016, and U.S. ethanol exports to South Korea jumped nearly three-fold from 13.9 million gallons in 2011/2012 to 47.3 million gallons last marketing year (126,000 tons to 429,000 tons in corn equivalent).

Exports of U.S. feed grains in all forms to South Korea have more than doubled thus far this marketing year (September 2016-May 2017) from last year's total purchases. Purchases of U.S. corn have almost tripled year-over-year, totaling nearly 4.79 million tons (nearly 189 million bushels) this marketing year. U.S. DDGS exports to South Korea are also up by 26% year-over-year.

The terms in KORUS provide market access, but these sales are actualized through the strong trading partnership between the United States and South Korea that spans decades - a tenet important for all parties to remember as the reexamination process moves forward.

"U.S. farmers and agribusiness value the mutually-beneficial trade benefits both parties have realized since KORUS went into effect," Councell said. "We will continue to work to ensure strong trade policy with South Korea and to work directly with our customers there to offer technical and policy experience, as we have done throughout the past four decades."

Subscribe to Our Newsletters
Feedstuffs is the news source for animal agriculture
You May Also Like
---