USMEF sees strong potential for export growth
USMEF sees strong potential for export growth
New regional director looks for growth in Mexico, Central America and Dominican Republic.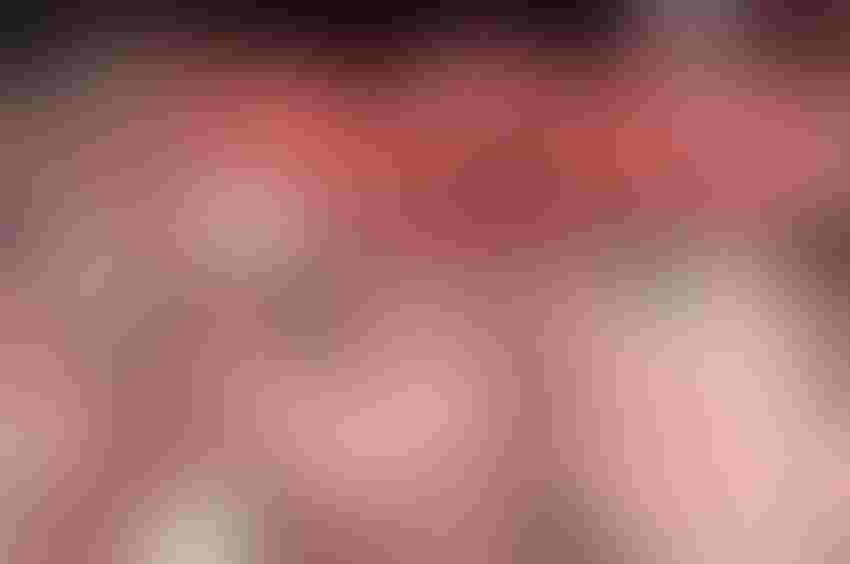 LED lighting could have significant effects on delaying the browning of red meat. After conducting tests on hamburger patties, a research team at CAFNR has recently finished its analysis of whole beef muscles.
Photo by venakr via iStock.
Capitalizing on duty-free access achieved through the North American Free Trade Agreement and the lower duties negotiated in the U.S.-Central America-Dominican Republic Free Trade Agreement, U.S. red meat exports to this region have grown substantially in recent years, with the U.S. becoming the dominant foreign supplier.
Dr. Oscar Ferrara, the U.S. Meat Export Federation's (USMEF) new regional director for Mexico, Central America and the Dominican Republic, noted that there is still significant room to expand demand for U.S. products among the region's growing middle class, and he intends to build on USMEF's success by educating customers about the full range of pork, beef and lamb products available from U.S. suppliers.
A native of Paraguay, Ferrara brings an extensive educational and professional background to the position. He moved to the U.S. in 2000, earning his master's degree and doctorate in food and resource economics from the University of Florida. He also holds bachelor's degrees in both applied economics and agricultural engineering.
Ferrara was previously with the U.S. Department of Agriculture, working first in the Grain Inspection, Packers & Stockyards Administration before joining the Foreign Agricultural Service (FAS) Office of Agreements & Scientific Affairs.
"In my position with FAS, one of the main priorities was to open markets and expand market access for U.S. pork, beef and lamb in the Western Hemisphere," Ferrara said. "So, I feel this experience will serve me well at USMEF as we look to further expand demand for these products."
In addition to customer education, Ferrara said it is vitally important to maintain strong relationships with importers, processors and distributors in the region.
"Trade servicing is absolutely critical, even in a region in which USMEF has a longtime presence," he noted. "Buyers want reliability and consistency from their suppliers, and USMEF serves as an important resource for them, helping ensure they can access the products that meet their needs. This is true whether we are working in established markets like Mexico, Honduras and Guatemala or in emerging destinations such as Nicaragua and El Salvador. There are many exciting opportunities for the U.S. meat industry."
USMEF must also work closely with government officials in the region – an area in which Ferrara gained valuable experience while at FAS.
"I had the pleasure of working with USMEF on many issues during my time at FAS, and the level of cooperation was outstanding," he explained. "When we were seeking to gain full access to Mexico for U.S. beef, for example, we accompanied Mexican regulators to U.S. plants and other production facilities in the United States. USDA and USMEF worked extremely well together in organizing these visits and ensuring that we communicated effectively and constructively with these officials. These efforts are very important for eliminating trade barriers and expanding markets for U.S. meat."
Ferrara succeeded Chad Russell, who retired from USMEF at the end of 2016.
Subscribe to Our Newsletters
Feedstuffs is the news source for animal agriculture
You May Also Like
---