USMCA Senate vote not expected until after impeachment
USMCA Senate vote not expected until after impeachment
USTR sends legislative text to Congress with anticipated House vote ahead of Dec. 20.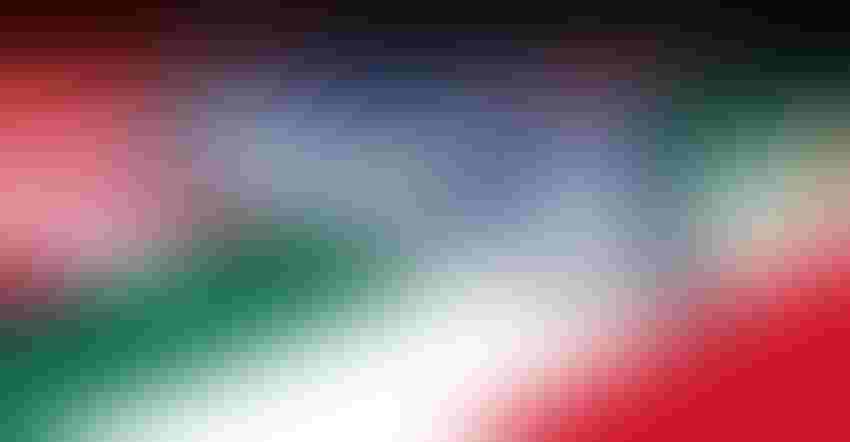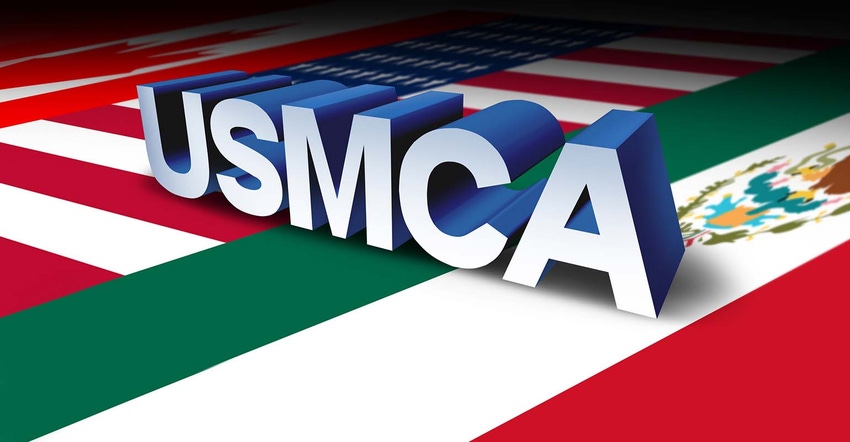 MEXICO FALLS SHORT ON USMCA: Mexico's move away from agricultural biotechnology does not meet standards set in USMCA trade agreement.
wildpixel/iStock/GettyImagesPlus
After months of negotiations between the administration, House Democrats, and the Mexican government, the U.S. Trade Representative's submitted legislative text and accompanying material to Congress of the United States-Mexico-Canada Agreement (USMCA). Yet, it appears a final vote in the Senate will not come in 2019.
On Tuesday, Mexico approved U.S. changes to the U.S.-Mexico-Canada (USMCA) trade agreement, paving the way for a House vote likely before the House leaves on Dec. 20. Meanwhile, Senate Majority Leader Mitch McConnell (R., Ky.) has indicated a vote in that chamber isn't likely until after the Senate votes on impeachment.
The U.S. House Ways and Means Committee will meet Tuesday to consider an implementing bill, H. R. 5430, for the proposed USMCA trade pact.
During a floor speech on Dec. 11, McConnell said, "'Democrats have stalled this agreement for so long that it is now impossible for the USMCA to become law in 2019 -- especially given all the other urgent things they've stalled right alongside it. Democrats have simply run out the clock."
McConnell said assuming House Democrats send the Senate article of impeachment, a Senate trial will have to be the first item of business in January.
"So the USMCA will continue to be a casualty of Democrats' impeachment obsession for several more weeks before we can turn to it. But I'm glad the Speaker is finally beginning to bring her USMCA obstruction to a close," McConnell said.
Senate Finance Committee chairman Chuck Grassley (R., Iowa) said the legislative text being sent to Congress is an important milestone for USMCA.
"Americans have been waiting for more than a year for House Democrats to act, and now Congress can finally consider this trade agreement negotiated by President [Donald] Trump and Ambassador [Robert] Lighthizer," Grassley said. "I expect the House of Representatives will pass USMCA soon. The Senate Finance Committee will then review the trade agreement and report it out of committee as well. Final passage in the Senate is within sight and USMCA will soon be the law of the land.
"This is a historic win for farmers, autoworkers, manufacturers and all Americans. President Trump made a promise to reform the outdated NAFTA. After a lot of hard work, he's made good on that promise," said Grassley in a statement.
In a brief outline of the deal, Grassley noted that USMCA increases market access for U.S. farmers with new export opportunities for U.S. dairy, poultry and egg producers. It also eliminates Canada's Class 6 and 7 dairy programs that hindered U.S. exports to third-country markets.
It provides for cooperation and information exchange on agricultural biotechnology trade matters, including gene editing. And it improves the transparency and functioning of approval processes for agricultural biotechnology. USMCA prevents trade barriers disguised as food safety and animal or plant health measures by requiring such measures to be based on sound science. In addition, it addresses longstanding non-tariff barriers to the ability of U.S. producers to export wheat and wine to Canada.
The bill also creates safeguards to protect against issuance of geographic indications that would prevent United States producers from using common names to describe food products. It ensures that the fees for any import checks of agricultural goods are no higher than the actual cost of service and that the import check is conducted efficiently. 
"Mexico's approval of USMCA changes proposed by the United States is welcome news for U.S. pork producers and all of American agriculture," said National Pork Producers Council (NPPC) President David Herring, a pork producer from Lillington, N.C. "Members of Congress can count on hearing, yet again, from pork producers as NPPC is unleashing a grassroots call to action."
Subscribe to Our Newsletters
Feedstuffs is the news source for animal agriculture
You May Also Like
---