USMCA implementation already causing headaches
USMCA implementation already causing headaches
Dairy provisions on tariff rate quotas already causing concern as well as Mexico's actions on GMOs and potatoes.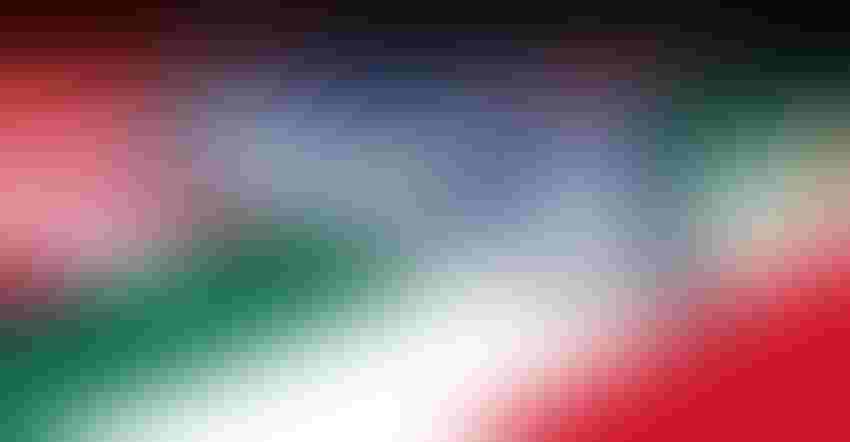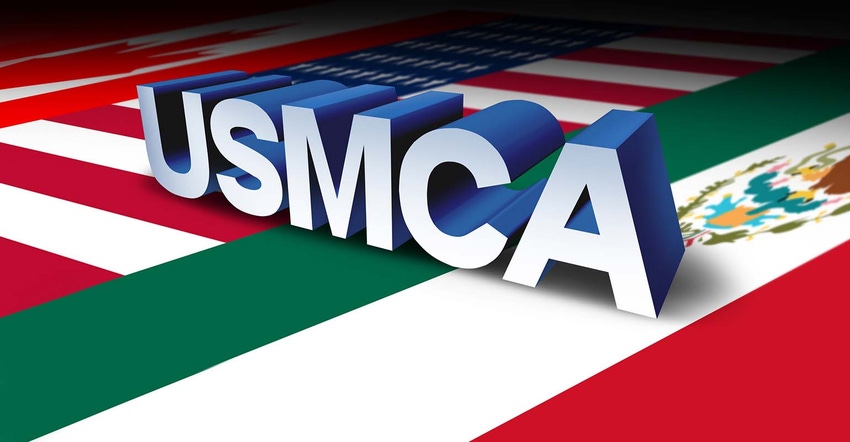 MEXICO FALLS SHORT ON USMCA: Mexico's move away from agricultural biotechnology does not meet standards set in USMCA trade agreement.
wildpixel/iStock/GettyImagesPlus
In his first days of office, Secretary of Agriculture Tom Vilsack had what he termed a friendly and constructive call with Canada's Minister of Agriculture and Agri-Food Marie-Claude Bibeau on March 2. The call is important as issues continue to arise on the implementation of the U.S.-Mexico-Canada Agreement.
The two ag leaders discussed items of mutual interest and noted areas for future collaboration, including both countries' commitment to a multilateral trading system that is rules and science-based. Vilsack confirmed his interest in "fully implementing the USMCA trade agreement, including Canadian commitments on dairy and wheat," according to a readout from the meeting from a USDA spokesperson.
While speaking at the National Farmers Union virtual conference on March 1, Vilsack also shared USMCA enforcement will be a top priority. "We want to make sure the agreement is actually implemented in the way it is intended."
John Bode, president and CEO of the Corn Refiners Association, welcomed Vilsack's prioritization of USMCA compliance, but also says it will be challenging. "The raw truth is the Administration faces significant challenges in doing so. Especially regarding our food and agriculture trade relationship with Mexico, relations have deteriorated substantially since approval of USMCA," Bode says.
Recent actions by Mexico have threatened to subvert this critical trade relationship, including a move to ban glyphosate and GMO corn, a state-sponsored campaign of disparagement aimed at refined corn products, as well as other actions that discriminate against U.S. exports, explains Bode.
Vilsack also recently had a productive and collaborative call with Mexico's Secretary of Agriculture and Rural Development Dr. Victor Villalobos. They discussed the close agricultural relationship that benefits farmers and ranchers from both countries.
"They agreed on the importance of cross-border trade, and to implement policies in partnership," a USDA spokesman says.
They also discussed the issue of potato imports pending before the Mexican Supreme Court. At issue is a draft ruling that would overturn a 2017 lower court decision preventing the Mexican federal government from implementing regulations to allow for the importation of fresh U.S. potatoes throughout the country. If this draft ruling is not approved, it calls into question Mexico's authority to allow any agricultural imports, according to the National Potato Council.
"The Secretary noted his hope that bilateral technical engagements could resume to finalize import requirements and fully open Mexico's market to U.S. fresh potatoes," the spokesman adds.  The U.S. potato industry estimates that access to the entire country for fresh U.S. potatoes will provide a market potential of $200 million per year, in five years.
Finally, Vilsack and Villalobos "acknowledged that through cooperation and with appreciation for natural resources, the Unites States and Mexico can be leaders in higher productivity, enhanced use of science and technology, and increased innovation that will allow us to meet the challenges of food security and climate change."
Dairy provisions
On Monday, the U.S. Dairy Export Council, National Milk Producers Federation and International Dairy Foods Association issued joint comments on Canada's Phase II Consultations on its Comprehensive Review of the Allocation and Administration of Tariff Rate Quotas for Dairy, Poultry, and Egg Products. The three organizations, which have repeatedly expressed concerns about Canada's failure to align its TRQ conditions with its commitments in USMCA, are united in their insistence that Canada must dramatically reform its policies regarding the administration and allocation of its TRQs.
In 2020, the United States exported almost $676 million in dairy products to Canada, well short of the gains estimated to occur under USMCA by the U.S. International Trade Commission in its 2019 report.
"USMCA negotiations resulted in clear new access for the United States dairy industry. In contrast with virtually all other sectors of the U.S.-Canadian economies, the level of dairy access is tightly prescribed by the agreement. That makes it all the more important that our industry can benefit from the full value of those dairy commitments," states Krysta Harden, president and CEO of USDEC. "Canada needs to stop manipulating its dairy TRQs; its actions have not only negatively impacted U.S. dairy farmers and manufacturers, but also constrained many Canadian companies from being able to make use of these new TRQs to expand their supply options. USMCA lays out clear requirements on TRQ procedures and we urge the U.S. government to ensure full compliance by Canada with those commitments."
USDEC, NMPF and IDFA have been monitoring Canada's dairy actions, particularly its USMCA commitments. The three organizations have reiterated the importance of compliance with and enforcement of the agreement, especially in relation to Canadian TRQ administration and allocation, as well as USMCA's dairy pricing program reform commitments.
These joint comments elaborate on those TRQ compliance concerns, outlining the fact that the U.S. dairy industry insists upon realizing the full benefit of the USMCA market access Canada committed to provide.
Among the priorities noted in the joint comments were the importance of ensuring that TRQs be made available without discrimination to all actors in Canada's full dairy supply chain – including distributors, retailers, food services outlets, processors, etc. USDEC, NMPF, and IDFA have each filed detailed comments outlining these and other concerns with the Office of the U.S. Trade Representative and USDA and continue to support the administration's work to hold Canada accountable under its ongoing USMCA consultations.
"For too long, prices received by U.S. dairy farmers have been undermined by Canadian dairy policies. USMCA commitments provided for a controlled expansion of access for U.S. exports to finally crack open the door to Canada's market a bit further. It's time for Canada to stop playing games and address concerns related to the administration of its TRQs," says Jim Mulhern, president and CEO of NMPF. "Canada is failing to meet its trade obligations by manipulating import license procedures and minimizing the ability of U.S. dairy farmers to have full access to the benefits of USMCA. That needs to stop, and we look forward to working with the Biden Administration to ensure it does."
"We are pleased to partner with our colleagues to present a united front to Canada that emphasizes the U.S. dairy industry's continued request for Canada to honor its USMCA commitments," adds Michael Dykes, president and CEO of IDFA. "We continue to ask our U.S. government colleagues to hold Canada accountable to honor its USMCA commitments and to align its TRQ policies with its international obligations."
Subscribe to Our Newsletters
Feedstuffs is the news source for animal agriculture
You May Also Like
---