Use of VFD drugs in feeds
Use of VFD drugs in feeds
The Veterinary Feed Directive (VFD) process is a simple one designed by a coalition of animal agriculture specialists to ensure new therapeutic animal drugs are used safely and in accordance with current science. Feed manufacturers, dealers, retailers, producers and veterinarians must insure there is adequate control of VFD products. This chapter looks at the VFD process and associated dealer requirements and liability issues.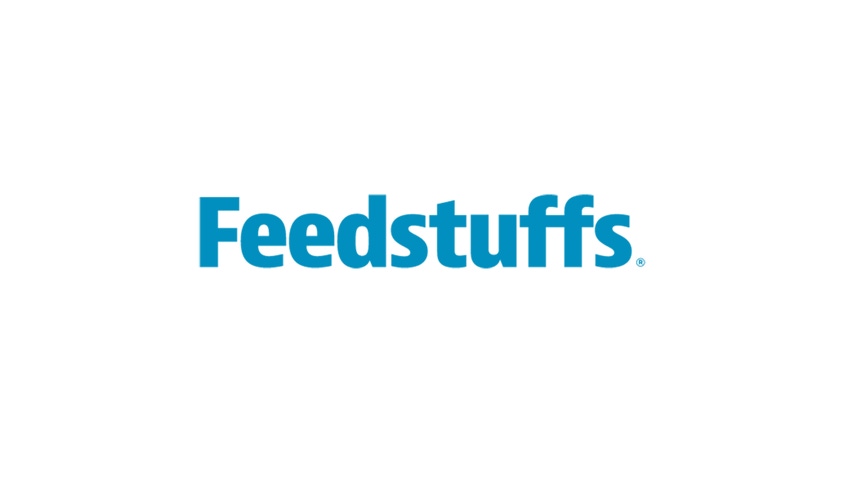 FROM THE 2015 FEED ADDITIVE COMPENDIUM
by Richard Sellers
Richard Sellers is senior vice president of legislative and regulatory affairs for the American Feed Industry Assn., a national trade association representing the interests of nearly 600 feed manufacturers, distributors, ingredient suppliers, equipment manufacturers, nutrition consultants and animal health distributors. He holds a B.S. from the University of Memphis and an M.S. in poultry science from the University of Arkansas.
The Animal Drug Availability Act of 1996 (ADAA) authorized a new category of animal drugs, veterinary feed directive (VFD) drugs. Before this law was enacted, only two categories of animal feed drugs existed, over-the-counter (OTC) or prescription (Rx). Animal drugs approved for use in feeds were all available OTC. However, VFD drugs are something in between OTC and Rx animal drugs.
The VFD process was developed by a coalition of animal health companies, the feed industry, veterinarians, producers and regulatory officials to provide more veterinarian oversight of therapeutic, antimicrobial animal drug use. VFD was offered as a better, more practical alternative to Rx drugs for feed, and one less likely to cause disruptions of the medicated feed distribution process. FDA published a final rule Dec. 8, 2000, to implement VFD. It was effective Jan. 8, 2001.
All animal drugs must still be approved by FDA's Center for Veterinary Medicine (CVM). The determination of whether a drug will be approved as a VFD drug or as an OTC drug is made by CVM. Similarly, VFD drugs will all be Category II animal drugs requiring a medicated feed mill license (MFML) for using the Type A medicated article. Also, combinations of drugs containing VFD drugs are limited to those combinations approved by FDA.
Use of VFD drugs in an extra-label fashion is prohibited by law. Neither veterinarians nor producers may change the drug level approved in the animal drug regulation, the species or indications for use for any drug used in animal feed, including VFD drugs.
FDA officials have stated that only certain animal drugs approved after ADAA was signed into law will be made VFD drugs. It appears unlikely that currently approved non-VFD drugs will become VFD drugs. However, this may change, as Congress is considering several bills to change the use of non-therapeutic animal drugs in feed.
A sample form follows this article detailing the required VFD information, and I recommend veterinarians use such a form.
Also, there are two letter forms also following this article, but FDA has not approved any of these VFD forms for use, although the ADAA requires filing information with FDA and maintaining copies of VFDs and required statements and having them available for inspection review. However, the accompanying letters do meet the VFD regulation requirements.
The VFD Process
Use of a VFD is relatively simple. The first step in the VFD process is for a producer to receive a signed, lawful VFD on a preprinted, multi-part form. Normally, VFD forms will be specific for one drug. The form has at least three copies: one each for the veterinarian, the producer and feed supplier. The feed supplier that actually supplies the VFD drug to the producer must receive and maintain the original VFD copy, which is either the feed mill or dealer/distributor.
FDA's final rule on VFD does allow for facsimile transmission (fax) of VFD forms by a veterinarian, provided that the veterinarian sends the signed original within five working days. The client (producer), distributor and veterinarian must keep these copies for two years.
The regulation prohibits telephone VFDs, but allows electronic transmission (e-mail) provided that the sender has complied with 21 CFR, Part 11, Electronic Records & Electronic Signatures. Since this rule essentially requires validation of computer hardware and software, it is unlikely veterinarians can comply with this provision. There is at least one large firm in the marketplace that has developed such software that veterinarians may use. FDA has determined that feed mills do not need to comply with the Part 11 requirements in order to receive the electronic VFD. FDA has determined that firms transmitting VFDs or e-VFDs by Part 11 compliant systems no longer need to receive an original copy of the VFD from the veterinarian within five days. An updated Guidance for Industry describing this new e-VFD can be found at www.fda.gov/AnimalVeterinary/GuidanceComplianceEnforcement/GuidanceforIndustry/UCM052660.pdf.
The producer takes the signed VFD to his feed distributor, which may be a feed manufacturer or dealer. He gives the feed supplier the original copy of the signed VFD form, and the supplier fills his request with existing feed or manufactures a specific feed with the VFD drug level required on the VFD form. The feed supplier must maintain the VFD forms for two years at the facility fulfilling the VFD request.
The VFD form may request either a Type B or Type C medicated feed to be delivered to the producer. If the VFD indicates a Type B, then further mixing is required prior to feeding.
Two additional forms may be required for those handling medicated feeds containing any VFD drugs. One notifies FDA of a facility's intent to distribute products containing VFD drugs. This should be completed and sent to FDA within 30 days of beginning distribution. From these notifications, FDA will likely develop a list of VFD feed suppliers. A sample copy of the FDA notification letter follows this article.
The second form is provided to the feed manufacturer from a dealer or from a dealer to another dealer. This form (or letter) says that medicated feed containing VFD drugs (i.e., VFD feeds) will not be further distributed by the dealer providing the form without receiving a signed, lawful VFD form or letter from another supplier or dealer that they will not distribute VFD feeds without a signed, lawful VFD form or similar acknowledgement.
In other words, you may not receive VFD-medicated feed products from a feed manufacturer unless you promise only to distribute VFD feeds to producers who present a signed, lawful VFD form, or you promise only distribute to dealers who will sign the same form. If you receive an acknowledgement letter from your dealer-customer, you must maintain a copy of the letter for two years after the last feed shipment covered by the letter.
Both of these forms need only be supplied to the recipients one time.
VFD drugs are Category II drugs requiring an approved medicated feed mill license (MFML) in order to receive the Type A medicated article. Otherwise, no MFML is required to receive any other VFD feed, that is, Type B or C medicated feeds. It is expected that all VFD drugs will be classed Category II. Although there are no VFD combination drugs, that is with either other VFD drugs or non-VFD drugs, future combinations are likely to find that the handling of a medicated feed containing a VFD drug will comply with the VFD regulations.
CGMP Issues Related to VFD
Although VFD requires some additional paperwork, no additional current good manufacturing practice (CGMP) regulations are required. However, additional labeling requirements are mandated by the act, which states that VFD product labels must contain a caution statement, such as, "Caution: Federal law limits this drug to use under the professional supervision of a licensed veterinarian. Animal feed bearing or containing this veterinary feed directive drug shall be fed to animals only by or upon a lawful veterinary feed directive issued by a licensed veterinarian in the course of the veterinarian's professional practice."
For inspection purposes, feed manufacturers that sell exclusively through dealers will not see any VFD forms in their daily business. The feed dealer need not supply copies of the VFD form to the feed manufacturer.
The VFD preprinted form will likely contain mixing or feeding directions or information. This form may constitute part of the required medicated feed labeling accompanying a product.
A signed, lawful VFD form constitutes a required CGMP production and/or distribution record and as such would have to be maintained at FDA licensed facilities. Although CGMP regulations require general record retention of one year, FDA's VFD rule requires VFD-related records be retained for two years.
Although a feed manufacturer may manufacture VFD feeds without a signed, lawful VFD, the VFD feed should not be unloaded at a producer's production facility without a signed, lawful VFD form in the feed supplier representative's possession. This may present a difficult situation at times, but it is unlawful to provide a VFD feed to a producer without a lawful, signed VFD form. Reorders are not typically permitted in the specific VFD animal drug regulation.
VFD Form
FDA is not expected to issue VFD forms due to the requirement for all government forms to be approved by the Office of Management & Budget.
It is likely the pharmaceutical industry may choose to standardize the VFD form and issue pre-printed, multi-part drug specific forms. Some organizations have called for numbered forms to further aid in traceback of VFD drugs.
The required information on the VFD form is listed on a sample form following this article. Briefly, the form must contain the following:
Veterinarian's name, address and phone number
Producer's name, address and phone number
Species, number and location of animals to be treated
Date of treatment
Condition or disease being treated
Name of VFD drug
Mixing or feeding directions with any withdrawal time
Amount of drug to be mixed and amount of feed
Any warning statements (including VFD warning statement) or special instructions
Expiration date of the VFD
Number of refills (if permitted)
Veterinarian's signature, license number and licensing state
Location of VFD drug supplier (optional)
FDA is not likely to allow refills of drugs approved for VFD use. However, each federal regulation approving a new VFD animal drug will specifically state if refills are permitted.
Dealer Requirements
Feed dealers or suppliers of VFD feeds have certain requirements to which they must adhere that are not part of handling other medicated feeds. First, the dealer must receive a lawful, signed VFD form before selling a VFD feed to a producer. Moreover, after receipt of the first VFD shipment, the dealer or supplier must notify FDA of the dealer's intent to distribute VFD products.
This is accomplished by utilizing the form letter following this article.
Upon receipt of any signed, lawful VFD forms and delivery of VFD feeds, the dealer or feed supplier must maintain VFD forms for a period of at least two years after distribution of the last VFD feed.
Dealers may not ship to other dealers unless the recipient has signed an acknowledgement letter, such as that following this article, indicating the second dealer will not sell VFD feeds without a signed, lawful VFD form or similar acknowledgement from other dealers to which any VFD products are to be delivered. Dealers receiving these acknowledgement letters from their dealer-customers must maintain a copy for two years after the last feed shipment covered by the letter.
Remember, a signed, lawful VFD must be in the hands of the dealer before delivery of VFD feeds to the producer can occur — except in the case of a faxed copies, in which case the original must be received within five business days. EVFDs received from validated electronic systems constitute an original VFD.
If a dealer is only able to deliver a partial load, the dealer should acknowledge such partial shipment on the VFD form. For subsequent shipments in fulfillment of the VFD order, the dealer may mix the entire load and hold it in the dealer's bins or bags, or mix a partial load and mix the remaining portion at a later date.
For feed manufacturers to direct ship VFD feeds from an order received via a feed dealer, the dealer or retailer must supply a copy of the VFD to the feed manufacturer. This may be done by supplying an original copy, photocopy or telefacsimile. Feed manufacturers do not need to maintain VFD forms from dealers who ship to producers directly.
Liability Issues
Product liability issues do not change with use of VFD products. If feed manufacturers have a reason to doubt the authenticity of a veterinarian's signature, the feed mill can phone the veterinarian or producer to confirm the VFD or call the state licensing authority for confirmation. Normally, this should not be a problem. If the feed manufacturer doubts the VFD form's indications for use or other information, the mill can contact either the veterinarian or producer to confirm the information.
Feed mill personnel are not in a position to second-guess a veterinarian's diagnosis but have some obligation to insure the information on the VFD form is reasonably accurate, complete and complies with the federal regulations. In FDA's description of the e-VFD, FDA clearly states that submission of original VFD forms that were previously sent by fax is the veterinarian's responsibility.
Regarding regulatory liability issues, state feed control officials may place under stop sale order VFD products at dealers who sell VFD products without the required documentation, i.e., signed VFD forms or written acknowledgements. Other stronger regulatory actions are available also, such as condemnation of feed, injunctions or criminal sanctions.
Summary
The VFD process is a simple one designed by a coalition of animal agriculture specialists to ensure new therapeutic animal drugs are used safely and in accordance with current science. Feed manufacturers, dealers, retailers, producers and veterinarians must insure there is adequate control of VFD products.
Correct forms must be utilized, correct information must be provided, mixing instructions must be followed and records must be maintained for the specified time frames. Failure to perform one of these mandatory and important functions may result in not only regulatory sanctions, but could result in FDA further restricting VFD product use or FDA failing to approve more of these important animal health products.
The VFD process is vital to animal producers who need new therapeutic agents. The process also assures the consuming public that new, therapeutic agents will be safely and correctly used.
Remember, take time, read and follow directions for all animal health products.
NOTE: At press time, FDA has asked for and received comments on the VFD process with the intention of reviewing the process, forms and input received. The process and/or forms could change within a year. Update sheets will be sent if the process/form change.
Subscribe to Our Newsletters
Feedstuffs is the news source for animal agriculture
You May Also Like
---