USDA withdraws GIPSA rule
USDA withdraws GIPSA rule
Perdue decides not to move forward on rules dealing with harm to competition and related to conduct considered an unfair practice.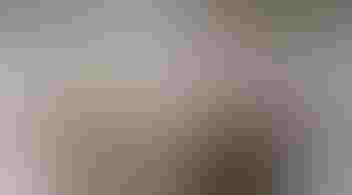 The U.S. Department of Agriculture announced Tuesday a rollback of two Grain Inspection, Packers & Stockyards Administration (GIPSA) rules. The move was welcomed by many in the agriculture industry but was not supported by others.
Agriculture Secretary Sonny Perdue decided not to move forward with an interim final rule of the Farmer Fair Practices Rules, which deal with harm to competition and written in 2016 by GIPSA. The agency also announced that it will take no further action on a proposed regulation of the Farmer Fair Practices Rules related to conduct considered an unfair practice or that results in an undue preference.
The effective date for implementation of the interim final rule was scheduled for Oct. 19.
According to those opposed to the rules, the rules collectively would have made it unnecessary for plaintiffs to show general harm to competition when challenging a packer's decision to offer premiums to producers through established marketing agreements, going well beyond the statutory language, potentially opening the gates to a flurry of lawsuits from disgruntled producers and ultimately limiting marketing options and consumer choice.
"We're very pleased that the secretary will withdraw these bad regulations, which would have had a devastating impact on America's pork producers," said National Pork Producers Council (NPPC) president Ken Maschhoff, a pork producer from Carlyle, Ill. "The regulations would have restricted the buying and selling of livestock, led to consolidation of the livestock industry – putting farmers out of business – and increased consumer prices for meat."
The interim final rule would have broadened the scope of the Packers & Stockyards Act (PSA) of 1921 related to using "unfair, unjustly discriminatory or deceptive practices" and to giving "undue or unreasonable preferences or advantages." Specifically, it would have made such actions per se violations of federal law, even if they didn't harm competition or cause competitive injury -- prerequisites for winning PSA cases. (The proposed rule would have defined the terms in the interim final rule.)
In 2010, USDA proposed several PSA provisions – collectively known as the GIPSA Rule – that Congress mandated in the 2008 farm bill. Although lawmakers did not include a provision eliminating the need to prove competitive injury to win a PSA lawsuit, the agency included one in its proposed regulation.
It would have clarified and reiterated USDA's long-standing position that not all violations of the PSA require that harm or likely harm to competition be shown. Under this rule change, an individual farmer or rancher would no longer have had to demonstrate that the entire U.S. market was affected by unfair practices inflicted on him or her and would have been able to seek a fair remedy, which is why some had supported the rule.
Mike Weaver, poultry grower and president of the Organization for Competitive Markets (OCM), called the withdrawal a "slap in the face to rural America."
Weaver stated, "The GIPSA rule represented a desperately needed change for farmers and ranchers, and I am appalled that the Administration would choose to support multinational corporate interests over those of our own farmers and ranchers, especially after campaigning on a promise to drain the swamp and 'make America great again'."
NPPC was the leading voice in opposition to the broader GIPSA rule, generating more than 16,000 comments in 2010 from pork producers against it and to the interim final rule. It got about 2,000 comments early this year in opposition to that rule.
"Eliminating the need to prove injury to competition would have prompted an explosion in PSA lawsuits by turning every contract dispute into a federal case subject to triple damages," Maschhoff said. "The inevitable costs associated with that and the legal uncertainty it would have created likely would have caused further vertical integration of our industry and driven packers to own more of their own hogs.
"That would have reduced competition, stifled innovation and provided no benefits to anyone other than trial lawyers and activist groups that no doubt would have used the rule to attack the livestock industry," Maschhoff said.
An Informa Economics study found that the 2010 GIPSA rule today would have cost the U.S. pork industry more than $420 million annually – or more than $4 per hog – with most of the costs related to PSA lawsuits brought under the "no competitive injury" provision included in the interim final rule.
Regulatory rollback praise
Senate Agriculture Committee chairman Pat Roberts (R., Kan.) called the rule withdrawal "long-awaited good news." He added, "The Obama Administration spent the better part of a decade ignoring the calls from farmers, ranchers and agriculture economists warning of the billion-dollar blow this rule would have levied against American agriculture. Secretary Perdue's actions today demonstrate the Trump Administration's commitment to promoting economic prosperity and reducing regulatory burdens in rural America."
"After nearly a decade of battling partisan and contentious GIPSA reforms, America's livestock, poultry and packing industries can breathe a sigh of relief," House Agriculture Committee chairman Mike Conaway (R., Texas) said, adding that the withdrawal helps restore both congressional intent and common sense by ensuring that American producers have the freedom to market their products without the threat of frivolous lawsuits.
Conaway said he appreciates the Trump Administration's dedication to regulatory reform through the rollback of unnecessary and burdensome regulations like these. "I am particularly thankful for Secretary Perdue's leadership on this effort and look forward to working with him to ensure that other problematic regulations like the organic livestock rule meet the same fate," Conaway said.
"Excessive regulations with questionable legal backing ultimately lead to a wave of lawsuits and to years of litigation. The withdraw of the GIPSA rule brings years of regulatory uncertainty in our livestock, poultry and packing industries to an end. I applaud the Trump Administration, along with Secretary Perdue, for the hard work on behalf of rural America to roll back these cumbersome regulations," Rep. David Rouzer (R., N.C.) said.
Subscribe to Our Newsletters
Feedstuffs is the news source for animal agriculture
You May Also Like
---