USDA report shows corn ethanol significantly reduces GHG emissions
USDA report shows corn ethanol significantly reduces GHG emissions
Analysis finds corn-based ethanol reduces greenhouse gas emissions by 43% compared to gasoline.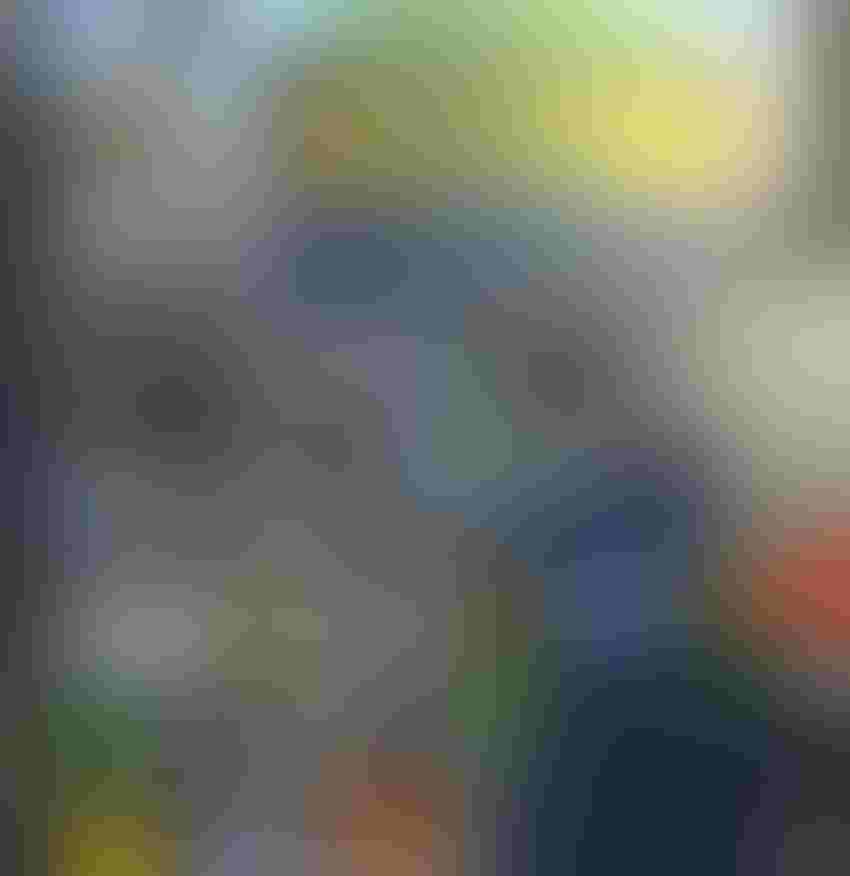 Agriculture Secretary Tom Vilsack announced yesterday the release of a new U.S. Department of Agriculture report that studied the life-cycle greenhouse gas (GHG) balance of corn-based ethanol.
The report, "A Life-Cycle Analysis of the Greenhouse Gas Emissions of Corn-Based Ethanol," found that GHG emissions associated with U.S. corn-based ethanol are about 43% lower than gasoline when measured on an energy equivalent basis. This is comparable to reducing GHG emissions in the U.S. transportation sector by as much as 35.5 million metric tons per year, according to USDA chief economist Dr. Robert Johannsson.
Unlike other studies of GHG benefits that relied on forecasts of future ethanol production systems and expected impacts on the farm sector, USDA said the new study reviewed how the industry and farm sectors performed over the past decade to assess the current GHG profile of corn-based ethanol.
"This report provides evidence that corn ethanol can be a GHG-friendly alternative to fossil fuels while boosting farm economies" Vilsack said.
National Corn Growers Assn. president Wesley Spurlock, a farmer from Stratford, Texas, said the announcement reaffirms the importance of ethanol and the Renewable Fuel Standard.
"Ethanol and the Renewable Fuel Standard are a true American success story. Corn farmers and ethanol producers are using less energy than ever before to produce cost-effective, clean and renewable fuel for consumers across the country and around the world," Spurlock said.
The report found greater life-cycle GHG benefits from corn ethanol than a number of earlier studies — driven by a variety of improvements in ethanol production, from the corn field to the ethanol refinery. For example, USDA said farmers are producing corn more efficiently and using conservation practices that reduce GHG emissions, including reduced tillage, cover crops and improved nitrogen management. U.S. corn yields are also improving — increasing by more than 10% from 2005 to 2015.
Between 2005 and 2015, ethanol production in the U.S. also increased significantly — from 3.9 billion to 14.8 billion gal. per year. At the same time, advances in ethanol production technologies — such as the use of combined heat and power, using landfill gas for energy and co-producing biodiesel — helped reduce GHG emissions at ethanol refinery plants.
The study also examined a range of factors that could enhance the GHG benefits of corn ethanol production and provided estimates of how those factors change ethanol's life-cycle GHG emissions. For example, the study examined the benefits of improving the efficiency of ethanol refinery plants and adopting additional conservation practices on corn farms. In a scenario where these improvements and practices are universally adopted, the GHG benefits of corn ethanol are even more pronounced over gasoline — offering about a 76% reduction.
"Continuing these trends is good news for the transportation sector — and the agriculture sector — when it comes to reducing GHG emissions," Johannsson said.
According to USDA, there are several reasons why the report found greater life-cycle GHG benefits from corn-based ethanol than a number of earlier studies. Previous estimates anticipated that growing corn to produce ethanol would result in "indirect land use change"; in other words, land would be converted from grasslands and forests to commodity production as a result of increased demand for corn used in ethanol production. Based on new data and research, however, USDA said there is compelling evidence that while land use changes have occurred, the actual patterns of changes and innovation within the farm sector have resulted in these indirect emissions being much lower than previously projected.
Recent studies of international agricultural land use trends show that that the primary land use change response of the world's farmers from 2004 to 2012 has been to use available land resources more efficiently rather than to expand the amount of land used for farming. Instead of converting new land to production, farmers in Brazil, India and China have increased double cropping, expanded irrigation, reduced un-harvested planted area, reduced fallow land and reduced temporary pasture.
Much of the international attention on the supply of corn for ethanol has focused on Brazil, where earlier estimates anticipated conversion of rainforests to commodity production. However, between 2004 and 2012, at the same time U.S. corn ethanol production increased more than 200%, deforestation in Brazil's Amazon decreased from 10,200 to 2,400 square miles per year.
The report also demonstrates the added GHG benefits of on-farm conservation practices like reduced tillage, nitrogen stewardship and cover crops — the same practices outlined in USDA's Building Blocks for Climate Smart Agriculture & Forestry strategy, which aims to reduce GHG emissions by more than 120 mmt of carbon dioxide equivalent per year by 2025.
Continuing to support adoption of these practices on farms will further reduce GHG emissions associated with agriculture, as well as benefiting the positive trends in the life-cycle GHG balance of corn-based ethanol, USDA said.
"This USDA report clearly demonstrates what we have known for years: that biofuels like ethanol are the most effective alternative to fossil fuel and a critical tool for reducing greenhouse gas emissions and improving air quality," Growth Energy chief executive officer Emily Skor said. "Ethanol is an earth-friendly biofuel produced in America that not only significantly reduces greenhouse gas emissions but also improves engine performance and saves consumers money at the pump."
U.S. Sen. Chuck Grassley (R., Iowa) also commented on the report, saying, "Over the years, I've worked tirelessly to debunk the many myths about corn ethanol. One such myth is that conventional ethanol is no cleaner that gasoline. This report completely and definitively settles the debate regarding the positive environmental benefits of conventional corn ethanol."
Grassley said the report gives a strong scientific basis to the fact that corn-based ethanol compares extremely favorably to gasoline in reducing GHG emissions — a trend he belies will continue.
"The report shows there's really no contest. Ethanol beats gasoline on lower greenhouse gas emissions by a mile," he said, adding that the positive GHG profile is a result of accurate accounting of farm conservation and efficiencies and advances in ethanol production efficiencies and technologies.
"Farmers are always working to be good stewards of their land while increasing crop yields, so continuously improved practices are a given. The findings underscore the need to continue promoting ethanol and other biofuels to help meet the country's energy needs. I appreciate the data-driven approach and the initiative of the USDA to produce this valuable report," Grassley concluded.
Subscribe to Our Newsletters
Feedstuffs is the news source for animal agriculture
You May Also Like
---