USDA lowers estimate for 2017 meat production, raises 2018 forecast
USDA lowers estimate for 2017 meat production, raises 2018 forecast
Cattle and hog prices for 2017 raised due to price strength.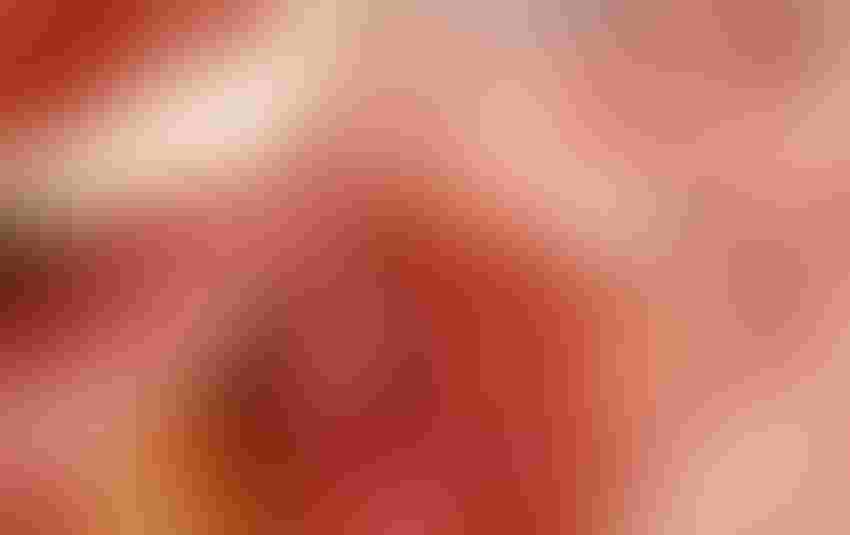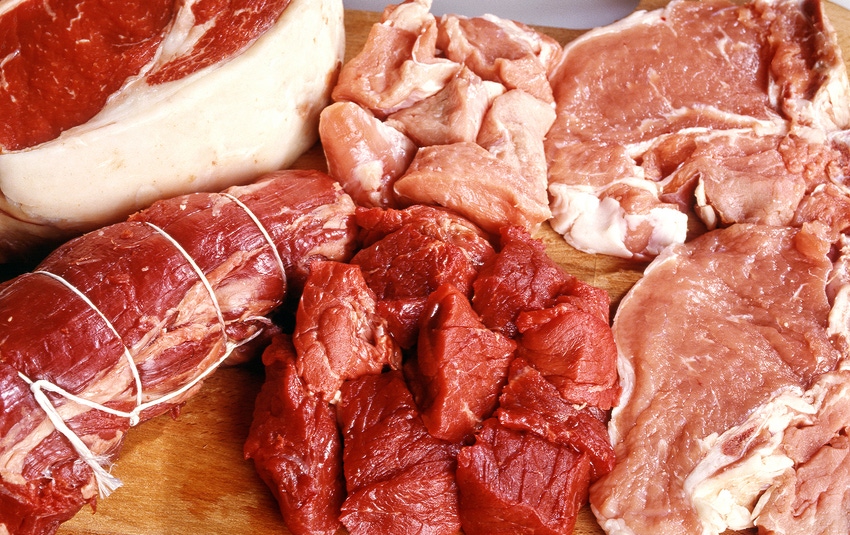 Photology1971/iStock/Thinkstock
The U.S. Department of Agriculture, in its latest "World Agricultural Supply & Demand Estimates" report released June 9, lowered the forecast for total 2017 meat production to 100.1 billion lb. versus 100.4 billion lb. in last month's estimate, but raised production for 2018 from 102.8 billion lb. last month to 103 billion lb.
Beef production for 2017 was lowered to 26.3 billion lb. primarily due to lighter carcass weights, which will more than offset expected increased slaughter in the later part of 2017, the report said, adding that expectations for more placements are supporting a higher 2018 beef forecast of 27.2 billion lb.
Pork production for 2017 was also lowered to 25.9 billion lb., which USDA said was due to the current pace of second-quarter slaughter and lighter carcass weights. The 2018 production forecast was unchanged at 27.9 billion lb.
USDA's "Quarterly Hogs & Pigs" report will be released June 29, which will provide an indication of producer farrowing intentions for the remainder of 2017.
Broiler production for 2017 was lowered based on the pace of second-quarter slaughter, the report noted. USDA made no changes to outlying quarters or the 2018 forecast.
USDA lowered the turkey production estimate for the second quarter of 2017, which it said was the result of the current pace of slaughter. Weak demand limiting the rate of expansion also caused USDA to lower third-quarter production. No changes were made to the 2018 turkey forecast.
Meanwhile, USDA raised egg production for 2017 based on recent hatchery data.
Beef trade forecasts for 2017 and 2018 remain unchanged from last month's estimates. The pork export forecast for 2017 was unchanged from last month, but USDA raised the import forecast. No changes were made to the 2018 pork trade forecasts.
The second-quarter 2017 broiler import forecast was lowered based on recent trade data, but no changes were made to outlying quarters. The 2017 broiler export forecast also remained unchanged, but USDA lowered the turkey export forecast due to weakened demand. Poultry trade forecasts were unchanged for 2018.
USDA raised cattle and hog prices for 2017 versus last month to $122-126/cwt. and $46-48/cwt., respectively, as a result of price strength to date and continued price strength in the third quarter. Cattle prices were unchanged for 2018, but hog prices were raised on expected strong packer demand next year. Broiler prices were raised for 2017 and the first quarter of 2018 based on expectations of continued strong demand. Turkey prices, on the other hand, were reduced for both 2017 and 2018 because of weaker demand.  Egg prices for 2017 were slightly lower, but USDA left the 2018 egg price forecast unchanged.
USDA lowered milk production forecasts for 2017 and 2018 versus last month as slower expected growth in milk per cow will more than offset expected gains in cow numbers. For 2017 and 2018, fat basis exports were reduced on the expectation that current high prices will temper export demand, but USDA raised skim-solid basis exports for both years on expected strength in nonfat dry milk/skim milk powder demand. The 2017 fat basis import forecast was raised due to stronger imports of cheese and butterfat.
"For 2018, lower expected imports of some processed dairy products more than offset higher expected imports of cheese and butterfat, and the forecast for fat basis imports is lowered," USDA said. It left the skim-solid basis import forecasts unchanged.
USDA raised the 2017 Class III price as a result of the cheese price increase, which will more than offset the lower whey price. For 2018, Class prices were raised on higher component product prices. The all-milk price also was projected to be higher, at $17.80-18.20/cwt. for 2017 and $18.10-19.10/cwt. for 2018.
Subscribe to Our Newsletters
Feedstuffs is the news source for animal agriculture
You May Also Like
---