USAID collaborates with John Deere, Mastercard
USAID collaborates with John Deere, Mastercard
New partnerships launched with John Deere, Mastercard and Cornell to reduce global hunger.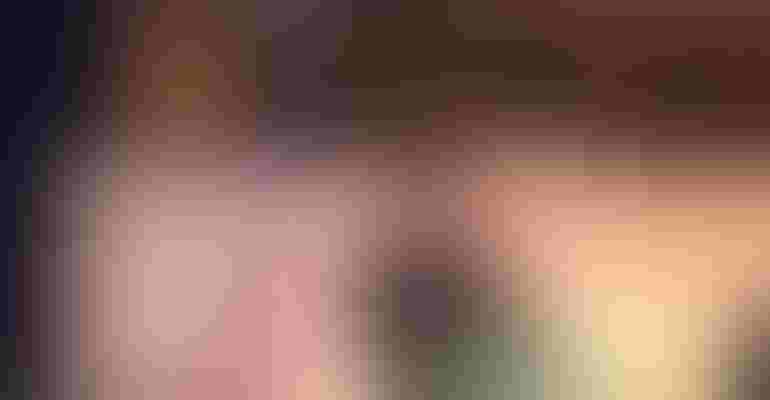 The U.S. Agency for Interagency Development (USAID) will soon launch a major new collaboration opportunity for businesses, non-government organizations (NGOs), universities and others to co-create the next generation with agricultural biotechnology investments. In addition, USAID has launched new Feed the Future partnerships with John Deere, Mastercard and Cornell University as part of its efforts to advance food security and reduce poverty.
This new opportunity for co-creation of future technologies includes support to critical innovations such as improved seed to help farmers better handle the next drought or resist the next pest invasion, but it also includes support to partner countries to develop policies that enable these science-based solutions to be research tested and purchased where they are most needed.
"We have such faith in what this offering can bring -- what the collaboration can bring -- that we are expecting to provide more than $70 million in support towards the best submitted ideas," USAID administrator Mark Green said.
Green also shared the launch of a new Feed the Future Innovation Lab, for crop improvement, which will be led by Cornell University. The lab will help develop new seed varieties and ensure that smallholder farmers have access to these innovations as quickly as possible.
USAID awarded $25 million to Cornell University to manage a portfolio of research investments on crops such as bananas and sweet potatoes. The lab will connect breeding efforts with demand to get new and better seeds to smallholder farmers through markets in Feed the Future's 12 target countries. Clemson University and Kansas State University are key partners in the lab, with additional universities expected to join.
USAID is expanding its collaboration with Mastercard to the agriculture sector to extend digital finance solutions to rural farming communities in sub-Saharan Africa.
"It will help farmers access the financial resources they need to invest in their own businesses. MasterCard brings digital solutions and expertise in financial services to the table. USAID will bring a network of farmers and agro-businesses across sub-Saharan Africa ready to pilot the new finance technologies," Green said. "Together, we'll help connect rural communities to formal finance and markets, and for many of them, this will be for the first time."
Green also shared with World Food Prize Borlaug Dialogues attendees USAID's latest collaboration with John Deere. The initiative aims to bring to even more places a successful model of empowering smallholder farmers, especially women. It will facilitate access to the tools, machinery and finance that they need to thrive. USAID and John Deere signed a memorandum of understanding with plans to collaborate to reach more smallholder farmers and agribusinesses in emerging markets with capital, equipment, digital technology and maintenance and repair services.
"It's true collaboration. USAID will bring our ability to test financing and distribution models, along with our in-country networks. John Deere will leverage its unique equipment and global networks of dealers, lenders and after-sales support providers, public outcomes, private enterprise driven," Green said.
Green stated that USAID is reshaping and re-fortifying itself to take these challenges and plans to very soon stand up a new bureau for Resilience and Food Security. It will both redouble USAID's efforts under Feed the Future to provide tools people need to feed themselves and to climb from poverty and will make those tools more effective in communities facing crisis by adding resilience innovations. The bureau will bridge the gap between food assistance, humanitarian aid and food security, helping families and communities take ownership of their lives and livelihoods.
"Every human being, every community instinctively wants a hand up, not a handout, and USAID wants to help them get there," Green said.
Subscribe to Our Newsletters
Feedstuffs is the news source for animal agriculture
You May Also Like
---