US ag exports to CAFTA-DR doubled since implementation
US ag exports to CAFTA-DR doubled since implementation
United States still posts a trade deficit to the Central America region, with bananas and plantains accounting for 40% of total imports.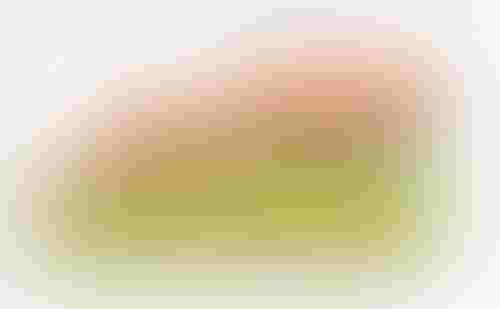 A recent U.S. Department of Agriculture (USDA) report showed that U.S. ag exports to Central America have more than doubled since the United States entered into the CAFTA-DR trade agreement with Costa Rica, the Dominican Republic, El Salvador, Guatemala, Honduras and Nicaragua.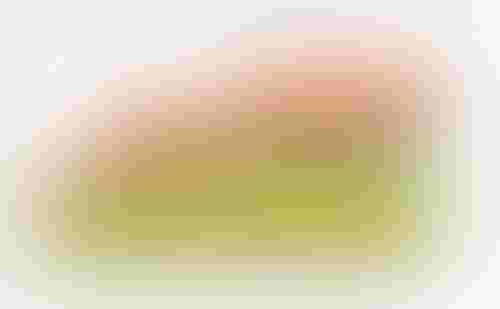 Two-way agricultural trade between the United States and the CAFTA-DR region was valued at $9.5 billion in 2015, with the United States posting a trade deficit. U.S. imports were valued at $5.3 billion and exports at approximately $4.2 billion. "Consumer-oriented commodities were the United States' top imports, with a value of $3.5 billion. Bananas and plantains accounted for 40% of that total. Bulk and intermediate imports were roughly $1.8 billion," the report said.
From 2005-2015, U.S. exports of agricultural goods to this region grew from $1.9 billion to $4.2 billion, with exports to Guatemala growing faster than to any other country. Corn exports to the CAFTA-DR region grew from $337.7 million dollars in 2005 to $556.8 million dollars in 2015, a 65% increase.
Of the United States' 14 free trade agreements, CAFTA-DR ranks third in terms of the value of agricultural trade, after the North American Free Trade Agreement (NAFTA) and the U.S.-Korea Free Trade Agreement (KORUS).
CAFTA-DR was implemented on a variable timeline with El Salvador, Guatemala, Honduras and Nicaragua beginning implementation in 2006, the Dominican Republic in 2007 and Costa Rica in early 2009. The agreement provided immediate duty-free access for various agricultural goods while phasing in tariff reductions for others. The United States ranks as the top supplier of agricultural goods to the region with a 57% market share, followed by Mexico with 14%, Chile with 3%, and Brazil and Canada each with 2%, the report said.
On a value basis, U.S. exports of corn, beef, cotton and various high-value, processed foods experienced immediate benefits. The largest increases in U.S. imports were for tropical products such as sugar, fresh fruit, cocoa beans and instant coffee.
The report noted Dominican Republic and Guatemala were the top two CAFTA-DR markets for U.S. agricultural goods in 2015, with both valued at $1.1 billion. Combined, the two countries accounted for 52% of U.S. exports to the region, followed by Costa Rica ($650.5 million), Honduras ($579.5 million), El Salvador ($497.2 million) and Nicaragua ($219.8 million). Bilateral trade under CAFTA-DR has helped spur economic development in the Central American region. According to Global Insight, the region's workforce is expected to expand from 24 million to 30 million workers by 2025 and GDP is estimated to increase nearly 50%, from $381 billion in 2015 to $563 billion by 2025.
The steady rise of the middle class – from 3.3 million households in 2005, to an estimated 4.7 million in 2015, to a forecasted 7 million in 2025 – continues to enhance the demand for retail food and beverage products. The region's retail food and beverage sales are projected to grow 64% by 2025.
In 2015, Guatemala's total trade of agricultural goods with the world was $7.5 billion. Guatemala imported $2.7 billion in agricultural goods, with the United States as the largest supplier at 44%. Guatemala is a consumer and importer of corn, food preparations, soybean oilcake, wheat and various cuts of chicken.
"CAFTA-DR has helped spur the Guatemalan economy and contribute to increased personal incomes and living standards," the report stated. "Technological advances and a growing middle class further encourage the demand for higher-value and quality food and beverages. All these factors make Guatemala and the rest of the CAFTA-DR region a growing market for U.S. agricultural exports."
Subscribe to Our Newsletters
Feedstuffs is the news source for animal agriculture
You May Also Like
---