US ag exports begin to rally
US ag exports begin to rally
Exports forecast up $6 billion to $133 billion while livestock, dairy and poultry products are up $800 million.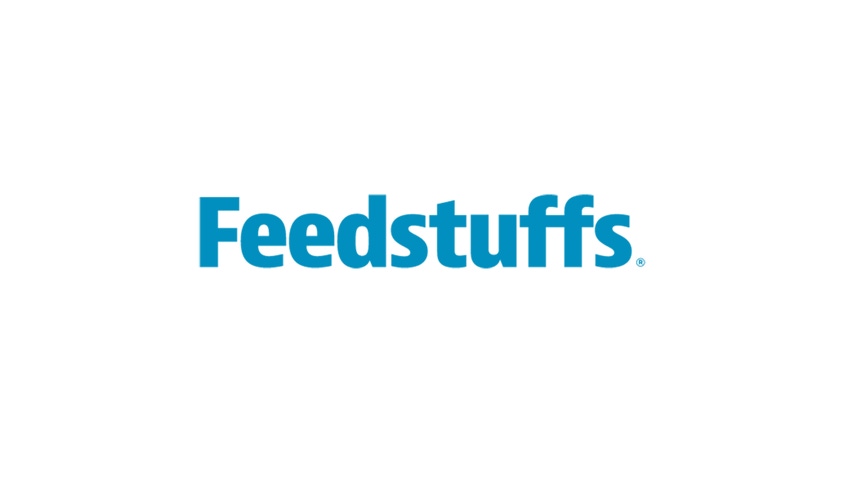 The first forecast for U.S. agricultural exports for fiscal year 2017 and a revised forecast for fiscal year 2016 indicate U.S. agricultural exports have begun to rally and will continue the record-setting pace that began in 2009.
The projected $133 billion in total exports for FY 2017 is up $6 billion from last forecast and would be the sixth-highest total on record, said agriculture secretary Tom Vilsack. The United States' agricultural trade surplus is also projected to rise to $19.5 billion, up 40% from $13.9 billion in FY 2016. The United States has continued to post an agricultural trade surplus since recordkeeping began in the 1960s.
"These numbers once again demonstrate the resiliency and reliability of U.S. farmers and ranchers in the face of continued challenges," said Vilsack. "The projected growth in exports in 2017 is led by increases in overseas sales of U.S. oilseeds and products, horticultural goods, cotton, livestock, dairy and poultry."
Exports of livestock, dairy, and poultry products are up $800 million, primarily due to higher poultry and dairy exports.
Oilseeds and product exports are up $2.7 billion to $31.0 billion, driven by record soybean export volume and higher unit values. Grain and feed exports are forecast unchanged at $29.3 billion, as higher wheat and corn exports offset reductions in sorghum.
"And with a rise in global economic growth, global beef demand is expected to strengthen," Vilsack added.
While USDA continues working to eliminate the remaining restrictions on U.S. beef exports that were instituted by some trading partners as a result of the December 2003 BSE detection, U.S. beef exports have recovered. U.S. beef exports are expected to reach $5.3 billion in 2017, well above the $1.5 billion exported in FY 2004. Since 2015, 16 countries have eliminated BSE-related restrictions.
Agricultural exports to China are forecast $3.5 billion higher than fiscal 2016, primarily due to increased soybean, tree nuts, and pork exports. Vilsack said, "China is projected to return as the United States' top export market in 2017, surpassing Canada as the number one destination for U.S. agricultural goods."
"USDA also revised the forecast for FY 2016 exports to $127 billion, up $2.5 billion from the previous forecast. This would bring total agricultural exports since 2009 to more than $1 trillion, smashing all previous eight-year totals," Vilsack said.
The outlook explained the real value of the dollar continued to decline against key emerging market currencies, particularly those against which it appreciated most strongly in the past two years: between January and July, the dollar fell about 15% against the Russian ruble and 17% against the Brazilian real. However, it strengthened significantly in real terms relative to the Chinese yuan over the spring and summer, gaining roughly 3% between April and July.
The dollar is expected to appreciate on net in 2016 against most key currencies, although much less than in 2015. The agricultural exports-weighted dollar index is expected to reflect a 1.2% appreciation, compared to 8.3% in 2015, and a slight depreciation in 2017.
U.S. agricultural imports are forecast at $113.5 billion, $400 million higher than fiscal 2016. Increases in import values are expected for horticultural and tropical products, which more than offset reductions in livestock, dairy, and poultry products. The U.S. agricultural trade surplus is expected to increase by $5.6 billion in fiscal 2017 to $19.5 billion.
"Exports are responsible for 20% of U.S. farm income, also driving rural economic activity and supporting more than one million American jobs on and off the farm," Vilsack said.
Vilsack also used the trade numbers as another opportunity to call for passage of the Trans-Pacific Partnership trade deal. "Such agreements are key to a stable and prosperous farm economy, helping boost global demand for U.S. farm and food products, increasing U.S. market share versus our competitors, and ensuring that our farmers and ranchers have stable and predictable markets for the quality goods they produce."
Chances of passage of TPP continue to look grim as this week Senate Majority Leader Mitch McConnell (R., Ky.) said he will not bring the bill up for a vote yet this year, but that there may be opportunities to "massage" the deal with a new administration.
Subscribe to Our Newsletters
Feedstuffs is the news source for animal agriculture
You May Also Like
---