UPDATED: FDA announces strategy to create animal food definitions
UPDATED: FDA announces strategy to create animal food definitions
FDA announced a strategy to establish ingredient definitions and standards for animal food in order to affirm the safety of the animal food supply.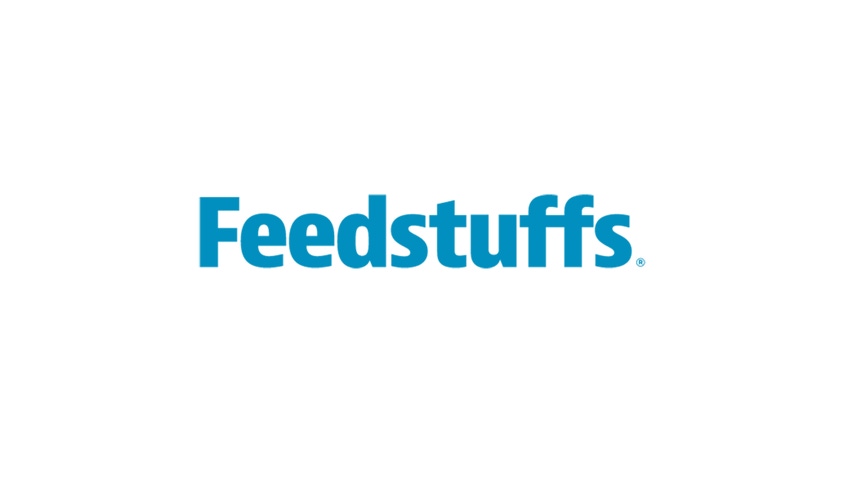 The U.S. Food & Drug Administration announced March 27 a strategy to establish ingredient definitions and standards for animal food in order to increase transparency and affirm the safety of the animal food supply, as required by the Food & Drug Administration Amendments Act of 2007.
As part of the strategy, FDA will review the list of animal food ingredient definitions used by industry and state regulators, which is contained in Association of American Feed Control Officials' (AAFCO) Official Publication.
AAFCO is a voluntary membership organization that includes regulatory officials of U.S. state and federal government agencies. AAFCO provides a forum for these regulatory officials to provide guidance and recommendations to ensure that the regulation of animal feeds is as uniform as possible from state to state.
The Official Publication includes FDA-approved food additives and ingredients that are generally recognized as safe (GRAS), as well as AAFCO-established definitions for other ingredients.
FDA said it intends to align AAFCO ingredient listings with the agency's regulatory process and requirements.
The agency has identified the following steps for animal food ingredients:
1. FDA intends to publish a proposed rule establishing as the agency's standards and definitions for animal food ingredients the AAFCO definitions for those ingredients that are recognized as GRAS or approved by the agency as food additives. This proposed rule will be open for public comment, and the agency will consider those comments before issuing a final rule.
2. FDA scientists will evaluate the remaining animal food ingredients listed in the AAFCO Official Publication that are currently not FDA-approved food additives or recognized as GRAS.
* In cases where the scientific literature supports a GRAS determination, FDA will publish the supporting information in the Federal Register for public comment before affirming the ingredient as GRAS.
* In cases where the data and information support a finding that the ingredient meets the food additive approval standard, FDA intends to approve the ingredient as a food additive.
* In cases where FDA does not currently have data to make a GRAS determination or to approve the ingredient as a food additive, the agency will require manufacturers of these ingredients to submit a food additive petition in order to allow continued legal use of the product in animal food.
Although animal food ingredient definitions and standards generally do not vary widely across the industry, and consumers can be confident in their accuracy, FDA's strategy will formalize definitions and standards to meet federal laws and regulations.
FDA said it intends to work closely with industry during this transition to minimize disruption to animal food production and ensure transparency and clarity for both manufacturers and the public.
The American Feed Industry Assn, (AFIA) applauded FDA's Center for Veterinary Medicine (CVM) and the Association of American Feed Control Officials (AAFCO) for both organizations' agreement to reauthorize the AAFCO-CVM memorandum of understanding, regarding the process to approve animal food ingredients. The extension will run through Oct. 1, 2017.
Further, AFIA noted that in response to FDA's announced roadmap on ingredient definitions and standards, this issue has been an ongoing dialogue with the AFIA, FDA and AAFCO for several years.
"AFIA has worked diligently toward a fix for the FDAAA ingredient standards issue and ensuring the AAFCO ingredient review process and current AAFCO definitions remain in place, as they are referenced in most state feed laws as the official ingredient definitions," said Leah Wilkinson, AFIA director of ingredients, pet food and state affairs. "Although this process has been slow to reach fruition, we now have a firm commitment that CVM will remain part of the AAFCO process providing company's confidence as they contemplate investments when they consider bringing new products into the marketplace."
The roadmap highlights the process CVM will undertake to determine whether each AAFCO ingredient is GRAS, a food additive or an ingredient that is safe for use but potentially in need of additional paperwork to qualify as a federally approved food (feed) additive. This roadmap is merely a means to federally recognize an AAFCO/FDA process that has been successfully used for the past 35 years, and will move these ingredients closer to FDA's idea of being federally approved ingredients, AFIA said.
"Even though CVM's announcement is a strong step in the right direction, AFIA still has concerns that need to be addressed. We want to make sure this process is fair, workable and practical for getting new, safe ingredients to the marketplace in a timely manner," Wilkinson said. "CVM has a substantial backlog of both food additive petitions and AAFCO ingredient requests. We are working to ensure these resources are in place so timely reviews can be conducted and CVM can implement this roadmap in the near future."
Subscribe to Our Newsletters
Feedstuffs is the news source for animal agriculture
You May Also Like
---