UPDATE: Dangerous conditions lead to wildfire outbreaks across the U.S.
UPDATE: Dangerous conditions lead to wildfire outbreaks across the U.S.
Several wildfires emerged in different regions across the country due to a dangerous combination of warmer weather, wind and dry conditions. Human lives were lost while trying to save their animals.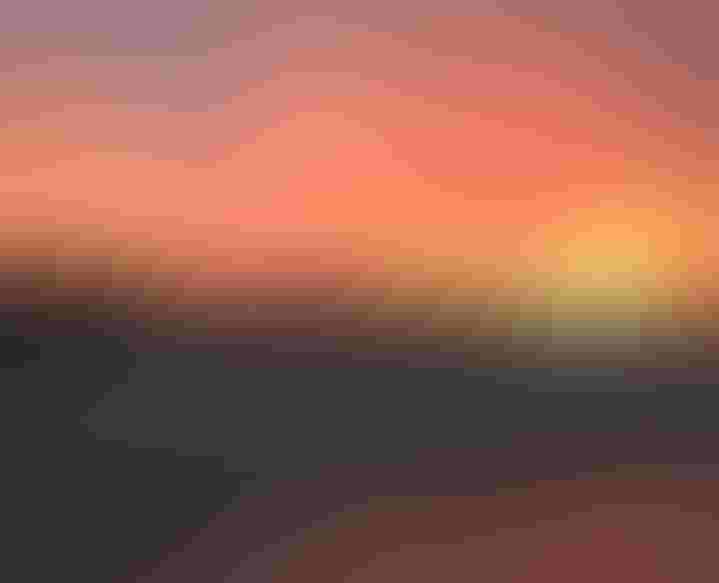 Rodney Mestas Zack Coleman
Several wildfires emerged in different regions across the country in early March due to a dangerous combination of warmer weather, wind and dry conditions. Texas, Oklahoma, Kansas, Colorado, Nebraska and Florida are all reporting wildfires, but the Kansas wildfires have resulted in the most extensive losses. Several states are reporting the loss of homes and structural damage, as well as livestock losses. With some fires barely contained, however, the extent of the losses is still unknown.
Kansas. A March 7 update from the Kansas Division of Emergency Management (KDEM) said Clark, Comanche, Ellis, Ellsworth, Hodgeman, Lane, Lincoln, Reno, Rooks and Russell counties are all currently battling active fires. KDEM has requested additional assistance from the U.S. Army Reserve, which was expected to begin March 8.
"Fires in Clark County have destroyed more than 351,000 acres of land. Damage has been reported to approximately 30 structures and bridges in the county. Additional damage assessment will be completed when crews can enter restricted areas," KDEM said.
Another fire in Comanche County has burned 151,000 acres, the Kansas Emergency Operations Center reported March 8.
With a couple more days of fire-conducive conditions expected, Kansas Gov. Sam Brownback told residents to continue to stay informed.
The Kansas Livestock Assn. (KLA) announced March 7 that it is accepting donations for ranchers affected by the fires.
"Wildfires in more than 20 Kansas counties March 6 have prompted KLA to begin accepting donations of feed, fencing supplies and cash for affected ranchers. Those in the hardest-hit areas lost a considerable amount of fence, forage resources, harvested feed and an undetermined number of cattle. Ranch homes and outbuildings also were among the losses," KLA said.
KLA is organizing hay and fencing material donations for delivery to affected areas in Kansas. To make in-kind donations, call KLA at (785) 273-5115.
Cash donations can be made through the Kansas Livestock Foundation, KLA's charitable arm, by going to www.kla.org/donationform.aspx.
Oklahoma. The Oklahoma Forestry Services (OFS) said Oklahoma is leading the nation in the number of large wildfires so far this year. In a March 8 update, OFS reported that the largest wildfire in Oklahoma and Kansas has burned more than 715,000 acres and is 0% contained. Two other fires in Harper and Woodward Counties have burned 118,000 acres and also are 0% contained.
"We are in a situation that can quickly become dangerous for the public and even firefighters due to the extreme fire weather conditions that can rapidly develop this time of the year," OFS director George Geissler said. "As we continue to see normal firefighting tactics proving less effective and more time consuming, we ask that everyone be aware of these conditions and use extreme caution with anything that can spark a fire."
A relief fund has been established by the Oklahoma Cattlemen's Foundation (OCF) to help cattle producers who have been affected by recent wildfires in the area.
"When unfortunate situations happen, it is humbling to see how generous folks can be to help those who are in need and we are happy to provide a place for those funds to be held," said Jeff Jaronek, coordinator of OFC, a charitable arm of the Oklahoma Cattlemen's Assn. "We will coordinate with the Beaver, Ellis, Harper and Woodward County Extension to organize relief efforts in the area and to identify ranchers that are in need."
Those interested in donating can do so by mail or online. Visit www.okcattlemen.org for more information.
Texas. The Texas A&M Forest Service reported March 7 that wildfires in the Texas Panhandle have burned more than 436,000 acres, with additional damage expected.
One fire, located in Potter County near the city of Amarillo, Texas, had burned an estimated nearly 30,000 acres but was 75% contained. The Texas A&M Forest Service said forward progression of the fire had been stopped, and the crews were making good progress.
Another fire in Ochiltree, Lipscomb and Hemphill counties is burning in grass and brush and is estimated at more than 315,000 acres. It was reported at only 5% contained on March 7.
Texas A&M Forest Service said it was also responding to a request of assistance on a wildfire in Gray County that had burned an estimated 93,000 acres and was only 25% contained. Three people passed away in the Gray County fire due to severe burns and smoke inhalation after trying to save cattle.
"Winds across the Panhandle should subside for Wednesday, but elevated fire conditions return to the area Thursday, Friday and Sunday," the agency said.
Many cattle perished in the Texas Panhandle wildfires, but others that survived will need to be examined by a veterinarian as soon as possible. "It's important to have them looked at by a veterinarian as soon as possible, because there could be secondary problems that lead to infections and further problems," Dr. Ted McCollum, AgriLife Extension beef cattle specialist in Amarillo, said.
Health disorders such as burned eyes, feet, udders, sheaths and testicles, as well as smoke inhalation with lung inflammation and edema, are the most common problems, he said, adding that the fires came at a very inopportune time for ranchers who are beginning the calving season.
"We probably had a lot of calves that were laying out susceptible to the fire, as fast as it was moving across there," McCollum said. "They had no place to go. Also, there will be a lot of mothers with potentially scorched udders. The calves that survived won't be able to suckle the mothers that have sore udders. Producers should be looking for bawling calves to provide replacement milk to or to sell to someone who can care for them."
The Texas A&M AgriLife Extension Service is currently working with county judges to request the establishment of livestock supply points in both Gray and Lipscomb counties to begin aiding producers who suffered losses, according to Danny Nusser, AgriLife Extension regional program leader in Amarillo.
"We know there are animal death losses, and the Texas Animal Health Commission and Texas Commission on Environmental Quality will take care of those issues; however, we also know there are those people who need help with their live animals right now," Nusser said.
"We have livestock that are displaced and don't have forages available to keep them fed. We are setting up two livestock supply points to collect and disperse feed, hay, fencing, vet supplies and other donated items," he added.
Colorado. In Colorado, firefighters continue to battle a fire in Logan and Phillips counties that started Monday morning and has since reached more than 30,000 acres.
"Efforts by 13 departments on scene yesterday kept the fire contained to 50% last night, overnight and this morning," the Logan County Office of Emergency Management reported March 7. "Seven fire engines were used overnight to knock down hot spots and flare-ups. Firefighters will remain on scene today as windy weather conditions are expected to be similar to yesterday, causing fire flare-ups and limited visibility due to blowing smoke and dust. There are an expected 80 firefighters to be on scene today."
Structural damage was reported on three homes in Logan County and one home in Phillips County. Between the two counties, there are also multiple incidences of partial damage to homes and/or complete out-building damage, as well as livestock losses, the agency said.
For more information on how to donate and aid producers in Colorado, visit http://coloradofarmbureau.com/disasterfund/.
Nebraska. On March 6, farmers joined fire departments in battling a field fire in Clay County, Neb., that was spreading quickly due to the wind and dryness. However, the fire was successfully contained after a few hours.
The Clay County News reported, "Thanks to the amazing work of all of the entire volunteers involved with this fire, it is under control and has been for the past several hours without major issues. ... The most amazing part is watching all of our volunteer fire department members along with so many ag producers showing up with tractors and discs to really help control this potential major fire."
Florida. In Florida, meanwhile, 26 wildfires have affected several communities and burned more than 7,000 acres. A massive blaze at Picayune Stand State Forest, located in Lee County, Fla., has grown to 7,000 acres and was reportedly 30% contained. In Miami, the Trail Fire had reportedly burned more than 740 acres.
"We are doing everything in our power to suppress the wildfire on Lee Williams Road in the Picayune Strand State Forest, and we thank all the partnering agencies who have joined us in this effort," Florida commissioner of agriculture Adam Putnam said.
Subscribe to Our Newsletters
Feedstuffs is the news source for animal agriculture
You May Also Like
---