Unlocking canola meal's value as feed ingredient
Unlocking canola meal's value as feed ingredient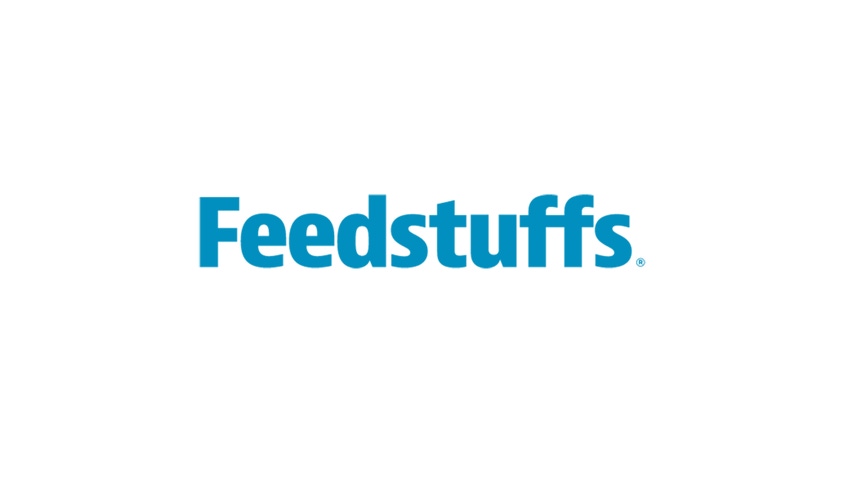 A NEW era of opportunity has emerged for Canadian canola meal as a premium feed ingredient across livestock sectors around the world.
One of the keys to unlock its full potential lies in scientific advances to understand and capture the hidden nutritive power of dietary fiber, according to Dr. Bogdan Slominski of the University of Manitoba, who was a featured speaker at the recent International Rapeseed Congress in Saskatoon, Sask.
Three main approaches include breeding for superior yellow-seeded canola, utilizing new dehulling options and harnessing the power of new multi-carbohydrase enzyme formulations designed to break down fiber and enhance nutrient utilization for monogastric animals such as pigs and poultry.
"The dietary fiber story is really where a lot of the secret lies to truly maximize the feed value of canola meal," said Slominski, an expert in carbohydrate chemistry and new feed ingredient evaluations. "The more we understand about the composition of dietary fiber and the options to address it, the more success we can achieve to benefit producers, industry and the end-use customer."
As canola production has increased over the past decade — primarily in Canada but also in the U.S. and other key jurisdictions — the potential has risen for more livestock operations to take advantage of canola meal as a feed protein source. The main advantages of canola meal typically include good protein content, a good amino acid profile, high oil content and a complex carbohydrate matrix, along with good selenium and phosphorous content.
Like many vegetable protein sources, canola meal is limiting in lysine but has high levels of methionine and cysteine.
However, dietary fiber is also a significant component that has implications for nutritional value, processing approaches and feeding strategies, Slominski said.
"Our latest knowledge from research studies confirms that the dietary fiber component of canola meal is actually quite high," he explained. "This is a consequence of the small size and also the high oil content of canola seed, which is roughly 42-45%. In fact, the neutral detergent fiber (NDF) and total dietary fiber (TDF) values of canola meal are higher than those of soybean meal."
Certain processing approaches such as pre-press solvent extraction and use of the desolventizer-toaster can further increase the dietary fiber content, he said. Based on recent surveys conducted in Canada, the NDF and TDF contents of canola meal averaged 29.6% and 38.0% dry matter, respectively, with NDF ranging from 27.1% to 33.4% and TDF ranging from 34.8% to 41.9%.
However, advances in science and technology are set to help manage the fiber component to support higher demand and value for canola meal, Slominski said.
Superior quality characteristics of newly developed yellow-seeded B. napus canola and canola-quality B. juncea mustard have been demonstrated, he said. Although canola meal from these sources is significantly lower in dietary fiber, studies have shown similar growth performance parameters in broiler chickens and turkeys to those fed conventional canola meal and soybean meal when diets were formulated based on digestible amino acids and available energy content.
With hull removal, when evaluating the meal from the tail-end dehulling process using sieving technology, a significant increase in the protein content of the dehulled versus standard meal — from 36.8% to 42.0% — and a substantial reduction in the dietary fiber content — from 30.0% to 21.4% — were noted, Slominski reported. However, when diets were balanced for major nutrients and fed to young broiler chickens and weaned pigs, no difference in growth performance was observed.
"This indicates that most canola fiber is simply a diluent with minimal effect on nutrient utilization," he added.
One of the most promising and fresh areas of advancement is the new increased strength of certain feed enzyme formulations to unlock more nutrients from otherwise indigestible fiber, Slominski said.
"Recent studies and literature reviews show that substantial gains in nutrient utilization are possible for all species with properly formulated and applied enzyme supplementation. Also, this approach can make feasible the use of full-fat canola or off-grades of canola seed that can represent an economic, well-balanced source of protein," he explained.
Because canola meal is a complex feed ingredient with multiple hard-to-digest components, research trials by Slominski and others indicate that multi-carbohydrase formulations are more effective than single enzymes. Specifically, Slominski said fiber components of canola meal, including non-starch polysaccharides and glycoproteins, may serve as substrates for multi-carbohydrase enzymes and support the release of additional energy.
"Multi-carbohydrase technology represents the leading edge of our science-based knowledge on the most effective use of feed enzymes," Slominski said. "It leverages what we have learned from many years of research to offer a much more comprehensive and sophisticated option than traditional approaches."
Claw trimming
University of Georgia associate professor Robert Dove foresees a day when claw trimming for swine becomes as routine as hoof trimming is for cattle, sheep or equine farm and ranch animals.
"If you look at cattle, sheep and horses, their feet are trimmed on a routine basis as a standard management practice," Dove said. "I believe we're going to move in that direction with pigs as well."
In a recent "Feet First Update" from Zinpro Corp., Dove cited a recent University of Georgia study that demonstrates evidence for the need to trim sows' claws. The study, "The Effect of Corrective Claw Trimming on Gait Analysis of Sows," was presented at the 2015 Midwest American Society of Animal Science meeting in Des Moines, Iowa.
"In our study, we were looking at sows that had long claws and what effect trimming those claws had on their locomotion," Dove, a co-author, noted. "We were able to show some significant changes in how she increased locomotion down the track after we trimmed her versus before we trimmed her."
To accurately analyze a sow's gait and locomotion, the researchers set up two high-speed cameras synchronized from each side, plus one from the rear, to video record sows walking around a semicircular track. "We were filming at 60-70 frames per second," Dove said. "When we broke that down to look at it frame by frame, we could really look at exactly (within one hundredth of a centimeter) what she was doing within each step."
Compared to traditional locomotion scoring methods that identify lameness by watching animals move with the naked eye, the high-speed cameras allow researchers to record extremely minute differences in movement.
"We're measuring very precise numbers," Dove said. "Consequently, we can detect differences as little as 5 cm in her step length as being a significant change."
The researchers recorded and assessed sows immediately before claw trimming, an hour after trimming and 48 hours after trimming.
"We could see positive changes within that hour in how she walked," Dove said. "By 48 hours later, there were significant (positive) changes in the way she moved."
The improvements in sow locomotion included decreased stride duration (Figure 1), a shorter time spent standing on each foot and a decreased swing time (Figure 2) in foot movement. In addition, the study showed promise in both increasing the animal's walking speed and decreasing the time handlers spent trying to move animals after trimming claws.
"On average, she's probably moving another meter-and-a-half per minute faster," Dove said. "So, we're moving her down the hall that much quicker, but more importantly, ... she appeared much more comfortable, much happier moving and was much easier to move — much easier to handle — after we got her feet trimmed."
Longevity lift. From a management perspective, sows that demonstrate greater locomotion and ease in movement are sows that will last longer in the herd and boost profitability.
"We know that lameness and feet and leg problems are some of the leading causes of culling in most of our commercial herds," Dove noted. "If we can improve that, if we can fix it so those sows stay in the herd longer or hit those more productive parities and keep producing, then we don't have to buy replacement gilts; we don't have to be turning the herd over as quickly."
Sow lameness issues often originate from animals walking incorrectly on their claws due to uneven or excessive claw growth, which trimming can correct, Dove said.
"Whether the claws have gotten overgrown, (or) whether she bruised one and it's misshapen, by trimming those up and bringing them back to the proper shape, we allow her to walk properly," he added.
In addition to its potential to increase productivity, corrective claw trimming is also the right thing to do for the animal's well-being, according to Dove. When done correctly, claw trimming helps reduce stress on the feet, legs, hips and shoulders and possibly aids in reducing joint disease.
Improving herd health
At the 2015 World Pork Expo, veterinarians from two leading swine health and production companies provided recommendations on how producers can best manage their herds for profitability during tough times.
At a special session sponsored by Boehringer Ingelheim Vetmedica Inc., Drs. Daryl Olsen with AMVC and Aaron Lower with Carthage Veterinary Services reviewed current input costs, health issues and production dynamics and outlined certain goals producers should shoot for to improve profitability.
In his presentation, Lower encouraged producers to focus on three major areas that drive much of the cost of production and, therefore, have the biggest impact on profits or losses in a system: feed costs, weaned pig costs and facility costs.
"On average, these three items account for 87% of the cost of production per head sold in wean-to-finish systems," Lower said. "Producers need to focus their attention on these three large cost centers and on several related key controllable areas, such as wean pig flow, weekly mortality and closeout percentages, feed processing, as well as health and disease diagnostics — all of which factor into these cost centers."
Lower noted that with porcine reproductive and respiratory syndrome (PRRS), for example, studies show that PRRS-negative pigs in wean-to-finish barns net an additional $11 per head compared to PRRS-positive pigs.
"That's significant when you figure that for a barn full of pigs," he said. "Improving herd health by proactively preventing disease and improving biosecurity not only reduces mortality but directly impacts pig performance, improves feed efficiency and daily gains and reduces weaned pig and facility costs by maximizing pig flow in the barns."
Lower also noted that while eliminating vaccinations or implementing partial dosing may seem like a viable cost savings option, it could wind up being a very costly decision in the end.
"As a herd health expense, vaccines cost very little as far as overall production costs (1.7% average)," he said. In addition, they "reduce pig variation and provide significant return, especially if there are disease issues present."
However, maximizing throughput of the system provides a much greater potential for return on investment. "The best way to do that is to reduce barn downtime and fill completely with healthy, productive pigs that gain weight fast and efficiently and get to market quickly."
Olsen highlighted the cyclical, commodity nature of today's pork industry and challenged U.S. producers to be a reliable, low-cost supplier to global pork buyers in order to be profitable.
"The low-cost producer has the advantage when it comes to weathering tougher economic times that are influenced by various market factors," he said. "Knowing their cost of production and building a solid herd health program puts producers in the best position to make money, no matter what the markets are."
Olsen added that, ultimately, weaned pig costs, facility costs and feed costs are the major factors that determine cost per pig or cost of production, depending on how producers do the math.
"If producers start with a healthy, 15 lb., genetically superior pig entering the wean-to-finish facility, make decisions that enhance finishing pig performance and stabilize herd health, they are in the best situation to make money," Olsen explained.
A healthy pig converts feed more efficiently and gets to market faster than a sick pig, Olsen said. "Producers should never sacrifice pig performance for small up-front savings by cutting back on vaccines and appropriate health-related costs."
Volume:87 Issue:28
Subscribe to Our Newsletters
Feedstuffs is the news source for animal agriculture
You May Also Like
---