U.S. shoppers give high marks to Lidl, but can it deliver?
U.S. shoppers give high marks to Lidl, but can it deliver?
Hard-discount grocer resets expansion plans a year after debut.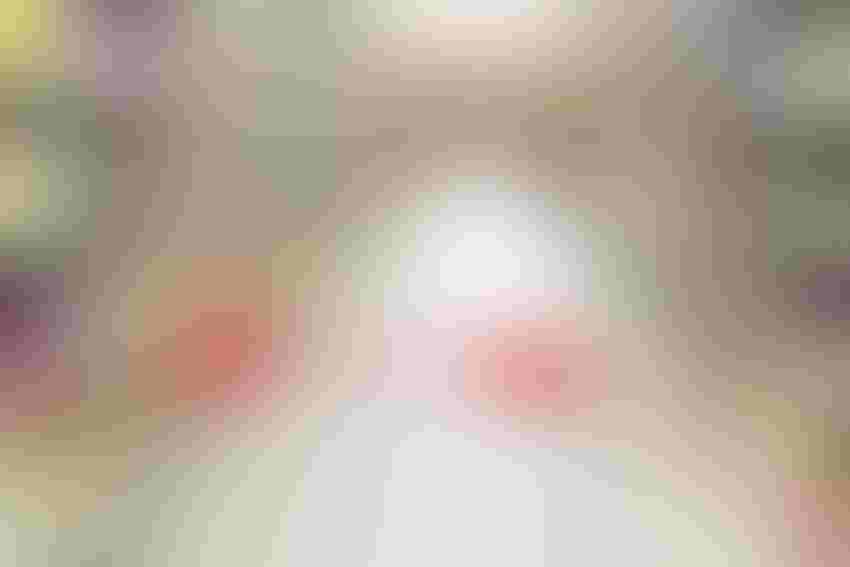 Supermarket
By Russell Redmen
Just over a year after Lidl opened its first U.S. stores, two things are clear: American shoppers like the German retailer's hard-discount grocery concept, and competitors have responded by cutting prices.
What's not so clear is what's next for Lidl.
Lidl US stores began opening their doors in June 2017, the first of what the company said would be 20 locations in Virginia and the Carolinas by the summer's end and up to 100 stores on the East Coast by the summer of 2018. In the months after Lidl's U.S. debut, however, news reports said the initial big crowds at the stores had tailed off and the company was scaling back its expansion plans, well short of the 100-unit target it had set.
At press time, Lidl operated 53 stores in Virginia, North Carolina, South Carolina, Georgia, Delaware and New Jersey.
Lidl has remained quiet about its U.S. expansion going forward, and the company declined a request for an executive interview. In mid-May, Lidl named Johannes Fieber, the head of Lidl Sweden, as Lidl US president and chief executive officer. He succeeds Brendan Proctor, who has led the U.S. expansion since June 2015. Plans call for Fieber to assume oversight of U.S. operations in the coming months.
U.S. market readjustment
Meanwhile, the retailer — which established its U.S. headquarters in Arlington, Va., in 2015 — continues to refine its in-store experience based on what it has learned about its U.S. customers thus far, a Lidl US spokesman said.
"We have not forecast a specific number of stores we intend to open. Currently, we have 53 stores open across six East Coast states from New Jersey to Georgia, and we look forward to continuing to open more," said William Harwood, director of communications for Lidl US. "As always, our expansion is informed by Lidl's strength as an agile and adaptive retailer that takes learning and feedback and applies it to all aspects of our business constantly to strengthen our offering as we grow."
For example, he said, Lidl has fine-tuned its promotional frequency to better match U.S. shopping habits.
"Last fall, we simplified the cadence of our Fresh Deals so they run for an entire week, starting each Thursday. This simplified the approach we took initially, which had two shorter fresh promotions per week, which is more consistent with what you might find in Europe," Harwood explained.
Lidl, too, has retooled its U.S. real estate strategy to include smaller stores and leased sites, rather than just build-and-own locations.
"All stores that we have opened to date are 36,000-square-foot, stand-alone stores with about a 20,000-square-foot sales area. We continue to build and open this model," Harwood said. "In addition, we have also recently introduced more flexible site criteria, which will allow us to open smaller, stand-alone stores plus lease deals. This additional flexibility will allow us to reach into new and denser markets."
To support expansion, Lidl has hatched plans to build regional headquarters and distribution centers in Cartersville, Ga., and Cecil County, Md. Harwood said it's too early to provide a timetable for when the new facilities would be up and running. Lidl US already has regional DCs in Spotsylvania County, Va., and Alamance County, N.C.
American consumers are impressed
Despite having to reset U.S. growth plans, Lidl has a key factor in its favor: The retailer has already made a strong impression on American grocery shoppers. 
Management consulting firm Oliver Wyman, in new study released early last month, found that after only one year, Lidl "is succeeding in unexpected ways with U.S. consumers." Customers — especially those ages 18 to 34 — are visiting Lidl's stores more often, spending more and exhibiting high satisfaction with its products, pricing and shopping experience.
"Lidl is developing broad market appeal. While Millennials are clearly fond of Lidl, they are not the only ones," said Tanja Ebner, a principal in the retail and consumer goods practice of New York-based Oliver Wyman. "Lidl also is stealing customers from a wide variety of incumbent grocers."
Of 600 Lidl US customers polled by Oliver Wyman, 48% said they shop at Lidl stores an average of two to three times or more per month; about two-thirds of Millennials said they do so. Fifty-seven percent of all Lidl customers indicated they plan to shop more frequently at the chain in the future.
What's more, 84% of Lidl shoppers reported a basket size of more than $20, up from 58% last year. That's on par with national grocers (85%) and better than discounters (70%), based on 2017 figures.
Forty-six percent of Lidl customers named really fresh products, good quality and good promotions as the chief reason they shop at the retailer, compared with 39% citing low prices — ostensibly Lidl's main consumer pitch as a hard-discount supermarket.
Among categories, 63% of shoppers were highly satisfied with Lidl's freshness and quality of produce, 58% with the quality of its fresh meat and poultry, 52% with its organic product choices and 51% with its wine selection and value. Also, 48% expressed high satisfaction with Lidl's weekly changing nonfood offer.
"It is clear Lidl customers are highly satisfied with Lidl's offer across the entire store, including categories not normally associated with hard discounters," said George Faigen, a partner in Oliver Wyman's retail and consumer goods practice. "Wine, organic products, general merchandise and fresh meat are all resonating with U.S. consumers," he added.
More than a match for competitors?
Just as important, Oliver Wyman's research revealed that Lidl US is more than holding its own with leading competitors in its trade area, including Walmart, Kroger, Publix, Food Lion, Harris Teeter and Aldi.
For value, food freshness, ease of shopping and service and private brands, the customers surveyed rated Lidl as on par or better than those chains, except for Harris Teeter in the latter two areas. Respondents said Lidl didn't match up to Kroger, Publix and Harris Teeter in assortment — including overall selection and local/regional products — but considered it on par with Walmart and Food Lion and better than hard-discount rival Aldi.
"Lidl has delivered a winning fresh offer against incumbent grocers, many of whom have tried to differentiate on their fresh offering," Ebner noted.
The strong consumer ratings for Lidl have enabled the chain to pry loyal customers from incumbent retailers. For example, 52% of Walmart customers said they shop at Lidl an average of two to three times a month, and a similar proportion of Kroger and Aldi customers indicated they also cross-shop at Lidl, Oliver Wyman reported.
Larger-format retailers appear most susceptible to competition from Lidl. According to the survey, 66% of loyal wholesale club customers, 52% of hypermarket customers and 49% of discount store customers said they regularly shop at Lidl.
"Forty percent of consumers who identified supermarkets as their primary food store are also shopping at Lidl on a regular basis," Ebner said. "In our conversations with supermarket executives, they are surprised to learn the number is this high, and it's clear that consumers are moving faster in the direction of Lidl than the industry's commonly held view."
Even with Aldi in the competitive mix, 67% of regular Lidl customers said they thought prices fell at nearby supermarkets following Lidl's arrival in their area, Oliver Wyman said.
This supports a study released in January by the University of North Carolina Kenan-Flagler Business School, which found that grocery retailers near Lidl US stores reduced prices for key staple items up to 55% lower than in non-Lidl markets. On average, competing retailers near Lidl stores set their prices 9.3% lower than in their other trade areas.
Looking at transactional data in the Virginia Beach market, where Lidl has a concentration of stores, New York-based Earnest Research noted an impact in customer overlap and shopping basket.
Traditional grocers lost market share in the wake of Lidl's entry, notably Farm Fresh (before its selloff by Supervalu) and Food Lion, the chains with the highest overlap of Lidl shoppers, Earnest said. Aldi, Trader Joe's and Whole Foods all slightly gained share.
In the Virginia Beach core-based statistical area (CBSA), grocers with the highest percentage of customers also transacting at Lidl for the three months ended in March included Aldi (21.6%), Whole Foods (18.4%) and Kroger (16.2%), according to Earnest.
"Earnest's data suggests Lidl's entrance put more pressure on traditional grocers than either upmarket or rival discount grocers. We see Lidl customers overwhelmingly come from traditional middle-market grocers like Food Lion and Farm Fresh, both of which experienced the largest declines in market share after Lidl's opening," said Senior Grocer Analyst Michael Maloof. "Additionally, basket sizes for traditional grocers like Kroger shrank in regions with Lidl locations, while basket sizes grew in regions without a Lidl in 2017."
Kroger's basket size grew 2.2% in areas without a Lidl location since the hard discounter's U.S. debut but decreased 0.1% in markets with a Lidl store, Earnest reported.
U.S. outlook: Growth in the forecast
"Lidl is effectively tapping into American consumer tastes and preferences. Lidl's first year in the U.S. has been largely successful in building connections with consumers on dimensions beyond value," Oliver Wyman's Faigen said. "Lidl's format is resonating with U.S. consumers, and we believe they will continue to adjust and tune their offer to become a meaningful player in the U.S. grocery industry in the future."
Going forward, Lidl "still needs to find ways to increase same-store sales and improve their financial performance," according to Bill Bishop, chief architect at Brick Meets Click, a Barrington, Ill.-based grocery industry advisory firm.
"Strengthening their total value proposition is still a work in process. The shopper research shows they have convinced customers that they have a strong value for price," Bishop said in a blog post. "While Lidl also gets credit for the quality of their products, they'll need to broaden customer experience with their private label to drive a significant increase in sales. They can do this by adding a little bit more 'brand dress' to make them feel more familiar and by more aggressively promoting their Preferred Selection brand."
A Brick and Click analysis released in June found that customers' top motivations for visiting a Lidl store have shifted from low prices to a "previous positive experience" and "quality of the product." The study examined data collected by Service Management Group on 30,000 shopper visits to 40 Lidl stores in Virginia, North Carolina and South Carolina.
"Once they've increased sales per store, expect Lidl to position themselves as the store with prices as good as Aldi, but offering more fresh products and more national brands," Bishop said. "This won't be easy given Aldi's success in broadening its appeal, but it will be worth it."
This piece originally appeared on Supermarket News, a Feedstuffs sister website.
Subscribe to Our Newsletters
Feedstuffs is the news source for animal agriculture
You May Also Like
---