U.S. operations support JBS Q3 financial results
U.S. operations support JBS Q3 financial results
Company's total liquidity for third quarter greater than short-term debt.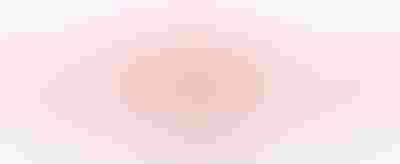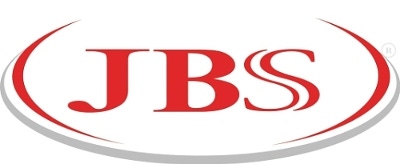 JBS S.A. this week released its results for the fiscal 2017 third quarter as it continues to trudge forward and unbury itself from numerous scandals this year. The Brazil-based company registered a 323 million ($98.50 million) profit during the quarter, although the results were down from a profit of 887 million reais ($269 million) seen in the third quarter of 2016.
Analysts had estimated that the company would report net income of 1.53 billion reais. JBS said its net income would have been 1.9 billion reais if not for the impact of a 2.3 billion reais charge for a new federal tax debt settlement program, called Special Tax Regularization Program (PERT), that helps companies settle their Brazilian federal tax debts.
The company released a material fact prior to the release saying the latest set of financial results would not be audited, explaining that the conclusion of the auditing process and the issuance of the independent auditor's report depend on the results of the investigation related to the facts of the leniency agreement signed between its holding company, J&F, and the Federal Public Prosecutor's Office.
"Such internal investigation is currently in progress, and the company is monitoring its evolution and taking all the necessary measures for its conclusion to occur as soon as possible," JBS stated.
Although an independent auditor's report has not been issued, JBS noted that its independent auditors continue to regularly audit its financial results, maintaining usual routines and procedures.
Commenting on the latest results, JBS president José Batista Sobrinho said, "We posted an extraordinary set of results this quarter thanks to the effort and dedication of our team members and the support of our clients, suppliers, lenders and shareholders. Consistent with our mission of being the best in what we set out to do, we continue to work effortlessly to be a reference in compliance and corporate governance while delivering solid and consistent results."
Adjusted earnings before interest, taxes, depreciation and amortization (EBITDA) for the company were 4.31 billion reais, up from 3.14 billion reais in the third quarter of 2016.
"We achieved excellent results, driven by strong performance in our international operations and solid improvement in our Seara business. EBITDA increased 37.4% year on year to a record 4.3 billion (reais), and EBITDA margins grew 286 basis points to 10.5%," Gilberto Tomazoni, global chief operating officer of JBS, said.
He explained that an improvement in free cash flow for the quarter, the majority of which was generated by operations, helped increase the company's liquidity and significantly reduce its leverage.
"Our total liquidity at the end of the quarter was greater than our short-term debt," he added.
Tomazoni pointed out that the company's international business is performing much better than the market in each segment as well as in Brazil.
"In Brazil, we continue to work hard to enhance our business, and the improvement in Seara's results is a good example. In the Brazilian beef unit, we have had a challenging quarter but maintained our production capacity and are confident in the perspectives for this business. We have an experienced, stable operational management team and a strong track record of excellent quality and innovation across our products and services," he said.
Looking forward, Tomazoni said the company sees significant opportunities to continue to strengthen and grow the business.
U.S. operations performance
JBS USA Beef reported net revenue of $5.53 billion in the third quarter of 2017, an increase of 3.2% compared to the third quarter of 2016. Exports were the main driver, growing 9.5% in volume and 3.0% in price in the period, although the company said growth in domestic demand in the U.S. has also been evolving significantly throughout 2017 thanks to the strengthening of the American economy and a low unemployment rate.
At the same time, the company reported that cattle herds continue to grow, which is increasing levels of cattle availability. "While this factor favors the performance of the industry as a whole, JBS has been leveraging its results through operational improvements, strong commercial relationships and product mix," the company said.
In Australia, although results were positive, they continued to underperform compared with last year.
"The cycle of rebuilding the Australian herd continues, with heifer retention impacting cattle availability in the short term. Thus, Beef operations in Australia impacted JBS USA Beef consolidated results," JBS noted.
EBITDA for this business unit was $405.1 million, an increase of 50.1% compared to the same period last year.
JBS USA Pork posted net revenue of $1.7 billion, a 25% increase from the same period last year. Net revenue in the domestic market increased 27.8% in the period, boosted by strong demand in the U.S. market, which remained stable despite higher prices, the company said.
Export revenue was also 10% greater as a result of good demand from Asian countries, Mexico and Canada.
EBITDA was $255.8 million, up 35.4% from the third quarter of 2016. JBS said this was due to greater hog availability, with a 3% increase in U.S. hog production as well as efficiency improvements in the facilities acquired in 2015, which contributed to 400 basis points growth in their operational margin, thus closing the gap of these facilities with the legacy business of JBS in the country. During this quarter, the company successfully integrated Plumrose, which was acquired in the second quarter of  2017.
JBS reported that Pilgrim's Pride Co. posted net revenue of $2.8 billion, a 12% increase from the same quarter last year, including Moy Park's results in both quarters. Net revenue from the U.S. operations grew 12.4% compared with the same period last year due to the integration of GNP assets and an increase in poultry sales prices, the company said.
In Mexico, net revenue increased 11% due to an increase both in volume and prices. In the U.K. and Europe, net revenue also grew 11% on the back of higher volumes.
Pilgrim's Pride's EBITDA for the quarter was $463.6 million, up 84% from the third quarter of 2016. JBS said the increase resulted from domestic and international operations thanks to strong market demand for poultry with stable production costs.
Pilgrim's Pride's net income was $232.7 million, which corresponds to earnings of 93 cents per share. Excluding the effects from the Moy Park acquisition, JBS said Pilgrim's Pride posted net revenue of $2.3 billion and EBITDA of $427.6 million.
Subscribe to Our Newsletters
Feedstuffs is the news source for animal agriculture
You May Also Like
---