U.S. Meat Export Federation to honor Branstad, Westman
U.S. Meat Export Federation to honor Branstad, Westman
Awards will be presented Nov. 9 at the USMEF Strategic Planning Conference in New Orleans.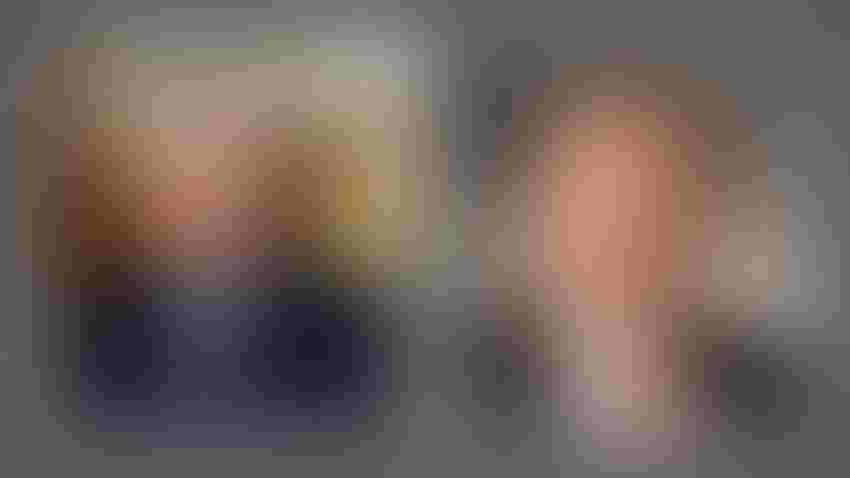 Terry Branstad, former U.S. ambassador to China and longtime governor of Iowa, has been selected to receive the U.S. Meat Export Federation's Michael J. Mansfield Award. USMEF established this award in recognition of the U.S. Senate majority leader and ambassador to Japan whose five decades of government service advanced U.S. trade relations throughout the world.
Bill Westman will receive the USMEF Distinguished Service Award. This award honors outstanding figures in the red meat industry who exemplify the exceptional, individual dedication responsible for the federation's success. Westman had a 29-year career with the USDA Foreign Agricultural Service, served as senior vice president of international affairs for the North American Meat Institute and is now president of William Westman and Associates LLC, a boutique consulting firm specializing in agricultural trade policy, export market development, and strategic planning.
The awards will be presented Nov. 9 at the USMEF Strategic Planning Conference in New Orleans.
In both his role as ambassador and as Iowa's governor, advancing U.S. agricultural exports was a top priority for Branstad.
"When given a level playing field, U.S. farmers and ranchers will thrive in the international marketplace," Branstad said. "This is why it is so important to eliminate trade barriers and give our agricultural producers a fair opportunity to compete. I am proud to have played some role in improving global market access for American products and it has been gratifying to see U.S. agriculture capitalize on these opportunities."
It was during Branstad's time heading the U.S. Embassy in Beijing that the U.S. and China entered the Phase One Economic and Trade Agreement, which gave U.S. beef its first meaningful access to the market in 17 years. The agreement also reduced barriers for U.S. pork exports to China.
"Phase One was a critical breakthrough for the U.S. meat industry and I had the pleasure of working with USMEF on some promotional activities right after the agreement entered into force," Branstad said. "It was exciting to see firsthand how Chinese consumers welcomed the long-awaited arrival of U.S. beef."
Westman's time as an FAS foreign service officer included postings in China, the Dominican Republic, Panama, Germany, Brazil and Venezuela. He also served as interim agricultural attaché for Colombia. Westman said it is gratifying to see the remarkable expansion of U.S. red meat exports to many of these markets as trade barriers were reduced and consumers gained greater access to U.S. products.
"When I worked in the Caribbean islands, there was a little bit of the hotel restaurant trade but the general markets were pretty much closed and the tourism industry was really just developing in the Dominican Republic," Westman recalled. "Today the DR and Colombia are tremendous markets for U.S. red meat, and demand is expanding throughout Central America as well. This is the result of great persistence and collaboration, with everyone working together on trade policy, which has really made a difference in expanding the footprint of U.S. red meat internationally."
Westman said this experience served him well at NAMI, where he continued to identify global growth opportunities and worked to overcome trade barriers.
"Our focus at NAMI was largely trade policy from the Washington perspective, working closely with USTR, USDA and Capitol Hill, and providing information and guidance for trade negotiators," he said. "We worked very closely with USMEF staff to make sure we had the right information and market intelligence we needed from overseas. That close working relationship was key to our success."
Westman sees his consulting role as an opportunity to further advance global opportunities for the entire U.S. meat supply chain.
"We're now looking at things from a bit of a different perspective in terms of the nexus between economic and agricultural development in key markets that are the future, as well as opportunities for red meat exports," he said. "Across Africa, for example, we feel the next 15 years is going to provide tremendous opportunities for U.S. exporters. And we actually came up with an emerging markets program for Kenya, for livestock and meat processing development, because it's been shown that countries that have strong agriculture have strong economies, and they become good markets for our products. So this is really a long-term outlook that has allowed me to keep active in the meat industry and continue to do what I can to help it expand."
More details on the USMEF Strategic Planning Conference are posted here and highlights will be available from the USMEF website.
Subscribe to Our Newsletters
Feedstuffs is the news source for animal agriculture
You May Also Like
---