U.S. loses competitiveness as EU, Japan reach trade agreement
U.S. loses competitiveness as EU, Japan reach trade agreement
U.S. producers of beef, pork and dairy at competitive disadvantage as Japan lowers tariffs for EU, and geographical indications could limit U.S. sales.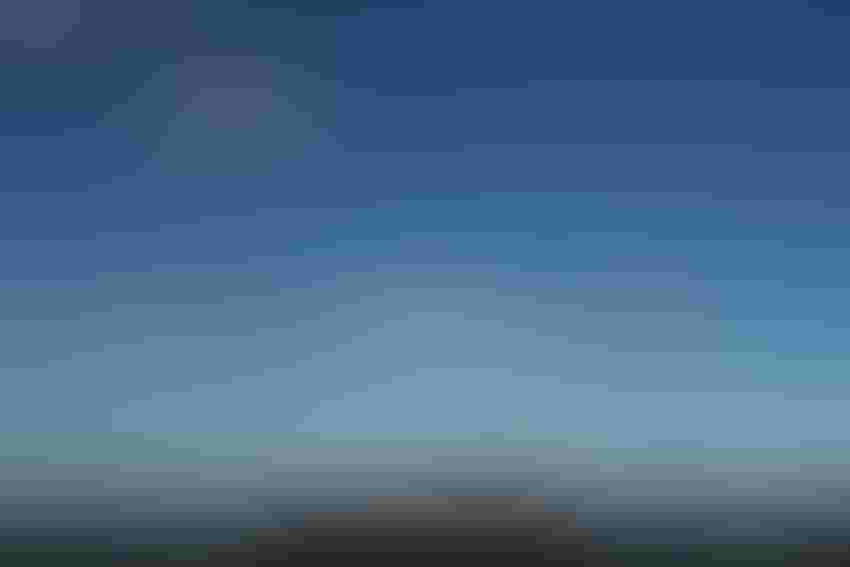 Spencer Platt_Getty Images News
The European Union and Japan have reached agreement in principle on a trade pact that would open the Japanese market to key EU agricultural exports and could affect U.S. competitiveness for many exports, including cheese, beef and pork.
With regard to EU agricultural exports to Japan, the agreement scraps duties on many cheeses, such as gouda and cheddar (which currently are at 29.8%) as well as on wine exports (currently at 15% on average). It also will allow the EU to increase its beef exports to Japan substantially, while pork trade will be duty free for processed meat and almost duty free trade for fresh meat. Similar to other EU trade agreements, it also ensures the protection in Japan of more than 200 European agricultural products with restrictions on geographical indications (GIs).
Phil Hogan, commissioner in charge of agriculture and rural development said, "This is a win-win for both partners but a big win for rural Europe. The EU-Japan Economic Partnership Agreement is the most significant and far-reaching agreement ever concluded in agriculture. Today, we are setting a new benchmark in trade in agriculture. Tariffs on wine exports will disappear from day one of entry into force."
In a statement, the U.S. Meat Export Federation (USMEF) said the EU is a very aggressive and formidable competitor in the Japanese pork market and is Japan's number-two pork supplier after the U.S.
"European exporters stand to gain a significant advantage through the tariff reductions negotiated in the economic partnership agreement with Japan, which we understand are very similar to those included in the Trans-Pacific Partnership (TPP). The EU-Japan agreement underscores the fact that Japan – the highest-value destination for both U.S. pork and U.S. beef – is clearly moving forward in reducing agricultural trade barriers for other suppliers," USMEF said.
Although the EU is not currently a major beef supplier to Japan, Europe has become a factor in Japan's imports of tongues and other beef variety meats, USMEF added. "Through the agreement with Japan, duties on EU beef variety meats will be slashed initially and phased to zero over the next 11 to 13 years, putting the U.S. at a significant disadvantage. Duties on chilled/frozen EU beef cuts (currently 38.5%) will be initially cut by about 10 percentage points, then phased down to 9% over 15 years," USMEF said. "Meanwhile, U.S. beef continues to pay a 38.5% duty and remains subject to Japan's quarterly beef safeguards."
Kent Bacus, National Cattlemen's Beef Assn. director of international trade and market access, said walking away from TPP without a meaningful alternative in place put U.S. beef producers at a serious disadvantage.
"We are already at a competitive disadvantage to Australian producers, who enjoy a 12% lower tariff on their beef into Japan -- and TPP would have leveled that playing field," Bacus said. "Japan is the number-one export market for U.S. beef, accounting for $1.5 billion in sales in 2016, and in the first quarter of 2017, our sales in Japan were up significantly. These gains will be short lived once the Australian herd recovers and the European trade agreement goes into effect. Now, more than ever, the United States must prioritize a bilateral trade agreement with Japan or rejoin the TPP."
U.S. dairy producers also will be at a competitive disadvantage in the important market. In addition, the GIs concern the cheese industry. Chris Galen, spokesman for the National Milk Producers Federation, said information on the GI provisions is still limited, and the process that will follow for most food products is unknown.
"Japan developed its own GI system specifically to deal with GIs throughout a deliberate process that allows it to evaluate GIs and publish them for opposition. Japan is well aware that the U.S. expectation is that they use this system for all GIs – including EU ones – rather than simply acquiescing to protect specific terms without any notice or sunshine on the process. If that's not the route Japan chooses to follow, though, this will be a huge disappointment and a significant failure in protecting food producers and manufacturers in the U.S.," Galen said.
Following the closing of the deal, the National Pork Producers Council (NPPC) renewed its request for the Trump Administration to begin negotiations on a free trade agreement with Japan.
"The United States must quickly finalize a trade deal with Japan if it wants to maintain that important market," said NPPC president Ken Maschhoff, a pork producer from Carlyle, Ill. "We can't stand by while countries around the world negotiate agreements that give them a competitive advantage over American products." He added that NPPC urges President Donald Trump "to make America great again by expanding our market access to Japan – an economically and strategically important ally" – through a free trade agreement.
Japan is the highest value market for U.S. pork exports. In 2016, Japanese consumers purchased almost $1.6 billion of U.S. pork products. Demand for U.S. pork in Japan is very strong, despite tariffs and other import measures that limit market access.
NPPC has urged the Trump Administration to forge a TPP-type deal with Japan. The pork organization strongly supported TPP. Under that trade agreement, Japan's tariffs on pork, which are determined through a so-called gate price system, would have been nearly eliminated. Iowa State University economist Dermot Hayes estimated that U.S. pork exports to Japan would have increased exponentially under TPP, creating more than 5,000 new U.S. jobs.
With an EU-Japan trade pact in place, U.S. pork producers are concerned that they will lose market share in the island nation.
"Producers are very dependent on exports," Maschhoff said. "Last year, were exported 26% of our total production, and those exports added more than $50 – representing 36% of the $140 average value of a hog in 2016 – to the price we received for each animal marketed. We can't afford to lose exports in our number-one market."
Subscribe to Our Newsletters
Feedstuffs is the news source for animal agriculture
You May Also Like
---