U.S. drought footprint continues to shrink
U.S. drought footprint continues to shrink
Decline represents smallest area coverage of U.S. drought in nearly 5.5 years.

During the four-week period ending March 1, 2016, contiguous U.S. drought coverage fell to 14.30%, a 1.18% decline, according to the latest "U.S. Drought Monitor."
U.S. Department of Agriculture meteorologist Brady Rippey said the decline represents the smallest area coverage of U.S. drought in nearly five-and-a-half years — since Oct. 12, 2010. The U.S. drought minimum of 7.74% coverage on July 6, 2010, occurred in the wake of the most recently completed El Niño weather pattern, which lasted from the summer of 2009 to the spring of 2010, he added.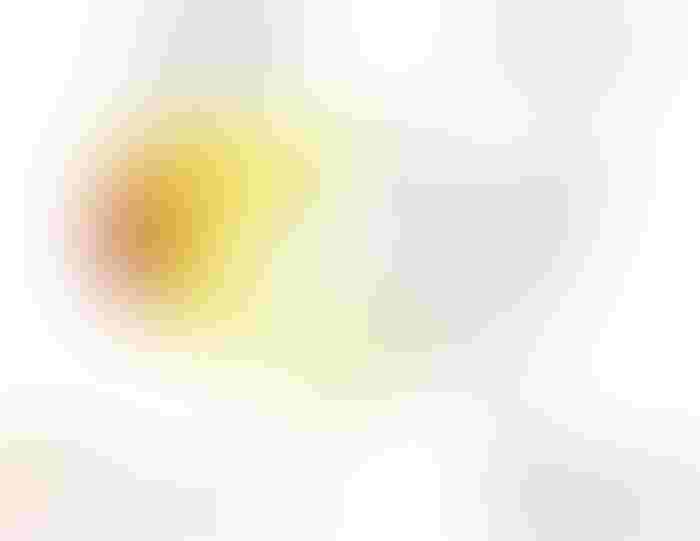 "Since mid-October 2015, stormy weather in many parts of the country — in part, driven by a strong El Niño — has significantly reduced the U.S. drought footprint from 34.78 to 14.30% — a drop of 20.48 percentage points," Rippey added.
Despite the reduction in drought, however, Rippey reported that dry weather covered much of the West during the month of February.
For example, he said the average water content of the high-elevation Sierra Nevada snowpack was nearly steady during February, at 20-22 in., with few storms hitting key watershed areas. "Since February is typically an important month for Sierra Nevada snowpack accumulation, the percent of average snowpack dropped from about 115% of the average on Feb. 1 to just 85% by month's end," Rippey added.
On March 1, more than one-third (36%) of the western U.S. remained in drought, down from 57% in early October 2015.  Most (95%) of California was still in drought on Feb. 2, down only 2% from the beginning of the water year on Oct. 1, 2015. However, Rippey said California's coverage of exceptional drought (D4) has fallen from 46% to 38% since Oct. 1. Farther north, extreme to exceptional drought (D3 to D4) in Oregon and Washington has been completely eradicated since the beginning of the water year, representing declines from 67% and 68%, respectively.
On March 1, drought was affecting just 10% of the U.S. cattle inventory, down from an autumn 2015 peak of 27%, Rippey reported. The portion of the U.S. winter wheat production area in drought also declined to 6%, down from a peak of 29% on Oct. 20, 2015. 
At the end of February, USDA rated more than two-thirds of the winter wheat in good to excellent condition in several major production states, including Ohio (72%), South Dakota (69%), Oklahoma (68%) and Indiana (67%).  Across the central and southern Plains, however, Rippey said February warmth caused winter wheat to prematurely break dormancy, leaving the crop susceptible to spring freeze. "The northern Plains' wheat has also lost some winter hardiness and is exposed to potential spring weather extremes," he added.
Rippey said pockets of abnormal dryness (D0) have developed across the Plains, with the D0 rating expanding to cover 25% of Texas and 21% of Oklahoma as of March 1 — up from 2% and 0%, respectively, on Feb. 2. In Texas, only 40% of the winter wheat was rated in good to excellent condition at the end of February, down from 49% a month ago.
On March 1, the Midwest remained free of drought, continuing a nine-week trend that began on Jan. 5. The last time the Midwest was free of drought (D1 to D4) for a longer period was in 2005, when there was no drought coverage for 12 consecutive weeks from Feb. 15 to May 3.  In addition, Rippey said "U.S. Drought Monitor" coverage of midwestern abnormal dryness (D0) had never dropped below 1% until Feb. 9, 2016, and currently stands at a record-low 0.90%.
Subscribe to Our Newsletters
Feedstuffs is the news source for animal agriculture
You May Also Like
---