U.S. challenges world to intensify global fight against antibiotic resistance
U.S. challenges world to intensify global fight against antibiotic resistance
"AMR Challenge" calls for more action to save lives from one of the greatest threats to public health.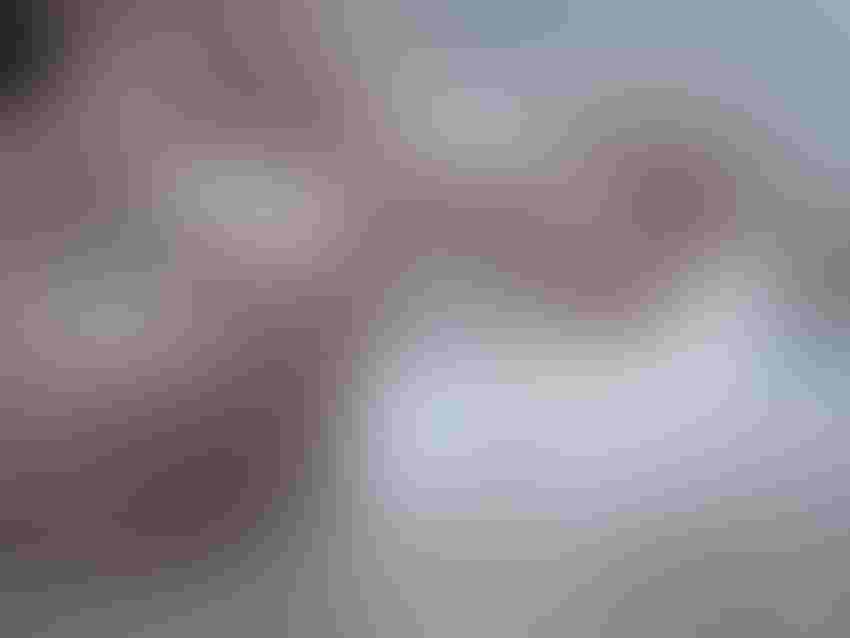 During the U.N. General Assembly Sept. 25 in New York, N.Y., the U.S. announced "The AMR Challenge" — the most ambitious global initiative to date to combat the growing threat of antibiotic resistance (AMR), according to an announcement from the Centers for Disease Control & Prevention (CDC).
This challenge, led by the U.S Department of Health & Human Services (HHS) and CDC, charges pharmaceutical and health insurance companies, food animal producers and purchasers, medical professionals, government health officials and other leaders from around the world to work together to address antibiotic resistance by:
* Reducing antibiotics and resistance in the environment (e.g., in water and soil);
* Improving antibiotic use, including ensuring that people can access these medicines when they are needed;
* Developing new vaccines, drugs and diagnostic tests;
* Improving infection prevention and control, and
* Enhancing data sharing and data collection.
HHS secretary Alex Azar will formally announce the challenge the evening of Sept. 25 at a U.S. event co-hosted by the Bill & Melinda Gates Foundation, Pew Charitable Trusts, United Nations Foundation, Wellcome Trust and CDC Foundation. At the event, Azar will unveil the first commitments from more than 100 organizations (listed below) intent on building on progress against one of the greatest global public health threats.
"Untreatable infections are the reality for too many families around the world — and in the U.S.," Azar said. "We've had some success fighting antibiotic resistance, but if we don't all act fast together, we will see global progress quickly unravel. Antibiotic resistance isn't slowing down. Every country and industry has to step up."
The launch event will commence a "commitment year" wherein organizations worldwide are invited to take action.
CDC director Robert Redfield said, "We are seeing resistance to life-saving antibiotics, and scientists worldwide are uncovering new types of resistance. Our shared commitment to confront this threat is critical to all American communities and companies, protecting our progress in health care outcomes, food production and even life expectancy."
The U.S. has recently announced several initiatives against antibiotic resistance. Earlier in September, CDC published "The Core Elements of Human Antibiotic Stewardship Programs in Resource-Limited Settings: National & Hospital Levels" to help improve antibiotic use in health care settings worldwide, and the Food & Drug Administration announced its plans to combat antibiotic resistance through antibiotic innovation and antibiotic stewardship in human medicine and animal agriculture.
These activities build on U.S. efforts since 2015 to support the National Action Plan for Combating Antibiotic-Resistant Bacteria, including antibiotic use commitments made at the White House Forum on Antibiotic Stewardship.
"Modern travel of people, animals and goods means antibiotic resistance can easily spread across borders and continents. Antibiotic resistance in one country means antibiotic resistance in every country," Azar said. "Fighting this threat requires a collaborative global approach across sectors to detect, prevent and respond to these threats when they occur. Every country, regardless of resources, can take steps to slow antibiotic resistance."
Read the commitments received to date and learn how to make a formal commitment to the AMR Challenge.
As of Sept. 24, 106 organizations have made 99 commitments to the AMR Challenge. Those involved in animal agriculture include: American Association of Avian Pathologists, American Veterinary Medical Assn., Bill & Melinda Gates Foundation, Elanco, International Livestock Research Institute, Merck, Mountaire Farms Inc., National Milk Producers Federation, National Pork Board, National Pork Producers Council (NPPC), North American Meat Institute, U.S. Department of Agriculture and FDA.
In a statement, NPPC said it was joining the global initiative to create international standards and codes of practices to prevent unsafe residues of veterinary drugs in food, to develop integrated surveillance that can help mitigate risks associated with antibiotic use and to minimize the development and spread of antimicrobial resistance in humans and animals.
"Antibiotic resistance is a very serious issue, and the U.S. pork industry is committed to doing its part to address it," said NPPC board member Dr. Gordon Spronk, a swine veterinarian from Minnesota.
NPPC said it will provide pork industry knowledge and scientific evidence to inform the development of the standards on antibiotic residues and utilize communications channels to increase industry knowledge and adoption of standards that ultimately are accepted by the World Organization for Animal Health and the U.N. Codex Alimentarius Commission, the international food safety standards-setting organization.
"Developing international, science-based standards will provide objective information for best antibiotics uses, whether we're talking about in people or animals," Spronk said.
Subscribe to Our Newsletters
Feedstuffs is the news source for animal agriculture
You May Also Like
---