U.S. agricultural products entry into Cuba not guaranteed
U.S. agricultural products entry into Cuba not guaranteed
House Ag Committee looks at benefits of allowing for private financing for agricultural trade with Cuba.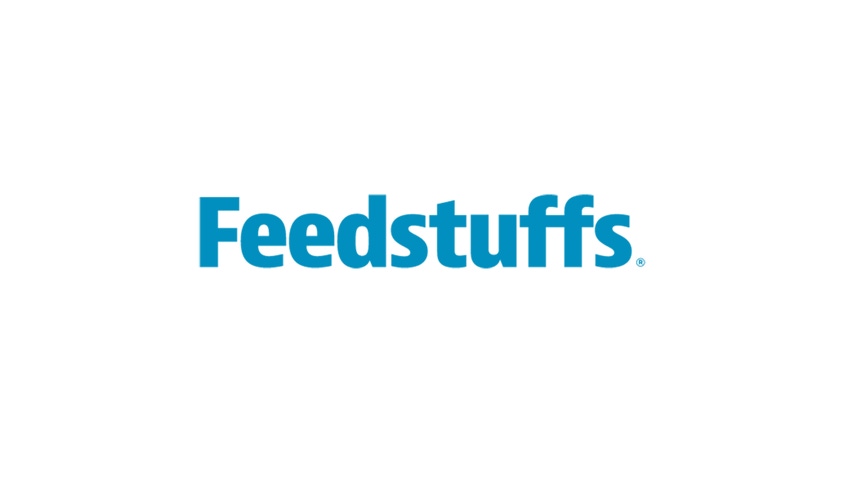 Cuba also has the potential to become a major market for U.S. agricultural exports with its total food imports in 2014 at $1.9 billion. However, the question remains whether the potential can be fully realized with the current Castro regime in charge and current policies in place.
Wednesday the House Agriculture Committee held a hearing to examine the potential for expanded agricultural trade between the United States and Cuba. Much of the conversation centered on Rep. Rick Crawford's (R., Ark.) bill - Cuba Agricultural Exports Act (H.R. 3687) - and the potential for removing financing restrictions that have limited agricultural exports to Cuba.
Matt Gibson, vice president and general manager of Bunge North America's grain division, on behalf of North American Export Grain Association, testified that the Trade Sanctions Reform and Export Enhancement Act of 2000, allowed the United States to export agriculture products and medical supplies to the island. And for several years thereafter, the U.S. saw a climbing demand for agriculture products.
"Over the past eight or so years, however, that demand has deteriorated drastically. In fact, in the past five years, Cuba has imported zero wheat or rice from the United States," Gibson said. "Most sources, including USDA's Foreign Agricultural Service or the recently published International Trade Commission report on the subject, cite financing restrictions as the most significant reason for the decline in U.S. ag exports to Cuba."
U.S. restrictions require Cuban buyers of U.S. agricultural products to pay cash in advance or finance the transaction through third-country banking institutions.
Crawford's bill would repeal restrictions on export financing for ag shipments to Cuba. Karen Lowe, senior vice president and agriculture export finance division head at CoBank, shared CoBank recognizes that this bill will not eliminate all the challenges in trading with Cuba, but it is a first step to create a level playing field. "A number of additional issues will need to be addressed, including a lack of transparency in the Cuban banking system, questions of repayment ability, contract enforceability, even the establishment of a non-government import entity," she testified.
Mauricio Claver-Carone, executive director of Cuba Democracy Advocates, offered a different spin among those who testified. He challenged that despite many steps taken by the administration in recent years, agricultural interests have not benefited.
Claver-Carone explained the Obama Administration has redefined "cash-in-advance"; eased payment terms for agricultural sales; American travel to Cuba has increased by over 50%; Cuba's GDP grew last year by over 4%; diplomatic relations were established; and endless U.S. business and trade delegations have visited Havana.
"Yet, U.S. agricultural exports to Cuba plummeted by nearly 40% in 2015. During the first quarter of 2016, the slide continued, as ALIMPORT purchased only $63 million in U.S. agricultural products. That is an additional 21% drop from the same period in 2015," he said.
These are the lowest numbers since the United States authorized agricultural exports to the Castro regime in 2000. "Of course, those who understand how the Castro regime operates are not surprised -- for it has long used agricultural sales as a tool of political influence," he challenged.
Although not part of the witness panel, the U.S. Agriculture Coalition for Cuba (USACC) presented written testimony to the committee. USACC represents more than 100 agricultural commodity and farm member organizations that support fully lifting the financing, trade and travel bans for Cuba.
"U.S. agriculture is at a global disadvantage as we watch foreign competitors continue to take away our market share because of their ability to offer more favorable credit terms," USACC said in its letter.
As recently as 2008, the U.S. was selling nearly $700 million in agriculture products to Cuba annually. In 2015, sales were under $200 million in what is nearly a $2 billion market. U.S. market share is now less than 10% of Cuba's agricultural imports, despite superior quality, competitive prices of products, and logistical advantages.
Devry Vorwerk, USACC chairperson and senior policy advisor for Akin Gump, said feeling the political squeeze is not what agricultural participants are experiencing on the ground. "The conditions of competition are why sales have dropped," she said.
Vorwerk added recent steps to establish diplomatic relations and allow for federal checkoff dollars to be used for promotion and education in the market have enhanced U.S. agricultural industry's ability to establish better business relationships and get to know the market.
A bipartisan swath of Committee Members currently supports the Cuba Agricultural Exports Act that would remove the restrictions on U.S. businesses from providing private financing for agricultural exports to Cuba. Vorwerk said the agricultural community is "hopeful" to find a way to get this legislation passed. "We feel that if it should come up for consideration in some fashion, there is enough bipartisan support for it to pass," she said.
USA Rice said proponents of the Act are now advocating for its attachment to legislation that has the potential to be passed before Congress leaves session for the year in December. "There's a possibility that the bill's underlying language will be included in some form of continuing resolution or omnibus funding legislation moved before the end of September or during a lame duck session," USA Rice said.
 
Subscribe to Our Newsletters
Feedstuffs is the news source for animal agriculture
You May Also Like
---